Islamabad, the capital of Pakistan, is a beautiful city with a lot to offer residents. It is a planned city with wide roads, green spaces, and modern infrastructure. With its beautiful scenery, modern infrastructure, and friendly people, Islamabad is a great place to live. There are many best residential areas in Islamabad, each with a unique charm. No matter your needs or preferences, there is sure to be a residential area in Islamabad that is perfect for you.
Here are a few of the best residential areas in Islamabad:
Bahria Town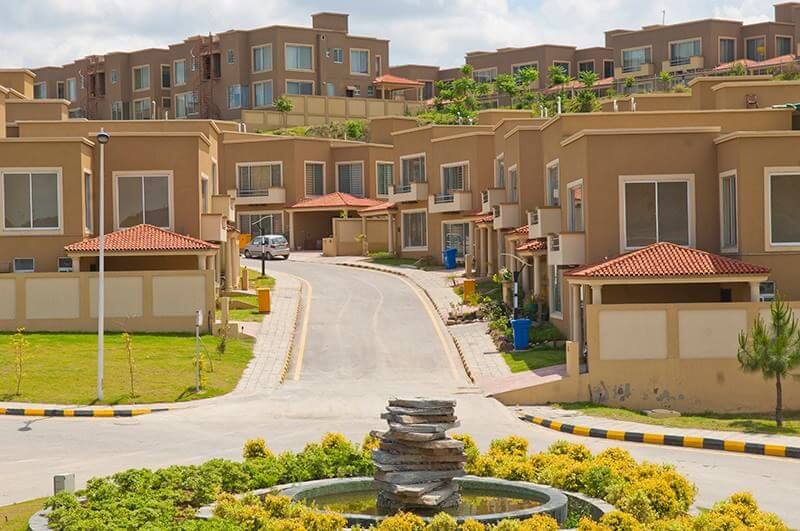 Bahria Town Islamabad is a luxurious and gated housing society developed by Bahria Town Limited, owned by Malik Riaz. Established in 1997, the development firm aims to cater to rich and middle-class families. 
Location: It is located near Jinnah Avenue in Zone IV of Islamabad and offers a comfortable lifestyle with a range of unique features and lavish amenities. Situated in an ideal location surrounded by Margalla Hills, the residential society attracts investors due to its prime setting. It provides easy access to major routes and is in proximity to landmarks like Islamabad, Rawalpindi, DHA Islamabad, and Giga Mall. 
Amenities: The master plan of Bahria Town Islamabad covers a vast area, offering different plot sizes for residential and commercial purposes. The housing society features affordability, accessibility, 24/7 security, a grand mosque, quality development, and various amenities such as educational facilities, sports complexes, and medical services, making it a perfect place to live.
If you want to buy a luxurious apartment with modern-living amenities in Baharia Town, contact Rabt Marketing.
DHA Islamabad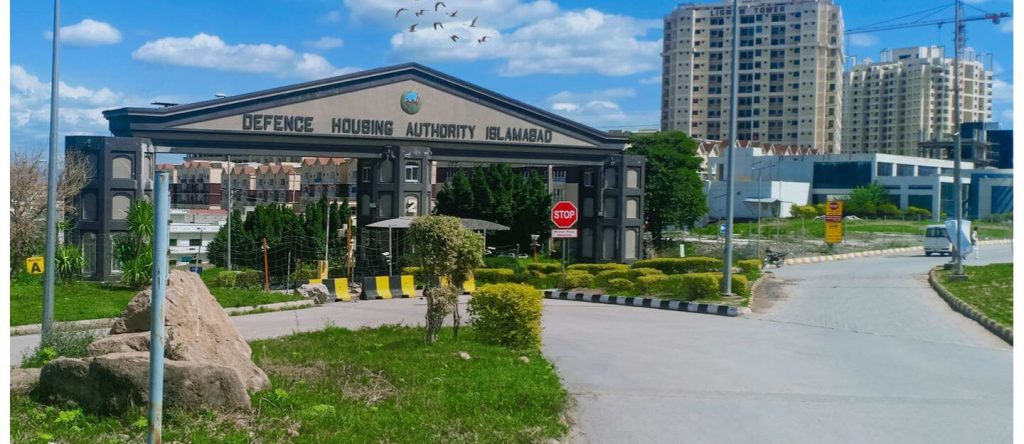 When finding the perfect residential area in Islamabad, DHA Islamabad stands out as a revolutionary project that offers a sublime living experience. Developed by the prestigious Defense Housing Authority (DHA), this housing scheme has attracted numerous residents due to its strategic location and affordable prices. DHA Islamabad is designed to provide residents with all the essential amenities required for a modern and luxurious lifestyle.
Location: DHA Islamabad is strategically located near G.T. Road Rawalpindi, offering easy accessibility from various significant routes in the twin cities. Nearby places and landmarks close to DHA Islamabad include Giga Mall, DHA Phase I, DHA Phase II, DHA Phase IV, Bahria Town, Al-Qasim Town, Ayub National Park, Fauji Foundation Hospital, Institute of Space and Technology (IST), Capital University of Science and Technology (CUST).
Amenities:  DHA offers several salient features such as shops, affordability, accessibility, 24/7 security, maintenance, water resources, an eco-friendly community, a beautiful entrance, quality development, utilities like water, gas, and electricity, and a well-designed sewerage and waste disposal system. The housing society boasts world-class infrastructure development.
Capital Smart City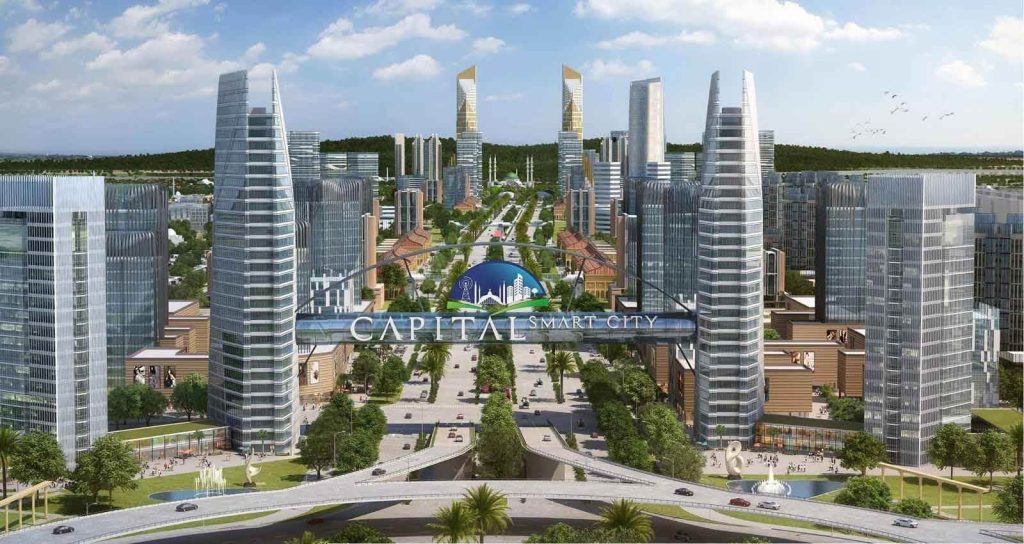 Capital Smart City is a prominent residential project in Pakistan known for its smart features and advanced technology. Developed by Future Developments Holdings Pvt. Ltd. and Habib Rafique Pvt. Ltd., it is the fourth smart city in Asia and the first in Pakistan.
Location: The project is near New Islamabad International Airport, on Lahore-Islamabad Motorway (M-2). 
Amenities: The project offers a range of amenities such as eco-friendly features, advanced security, underground electricity, 24/7 water, gas, electricity supply, smart apps for traffic, weather, and more. It also includes hotels, shopping centers, sports clubs, mosques, parks, lakes, and recreational activities. 
Blue World City Islamabad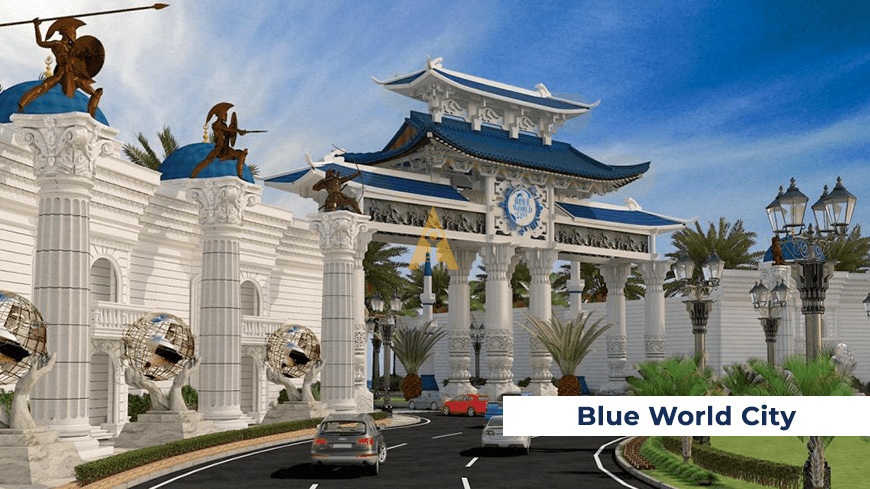 Blue World City is a Pakistani city developed by the BGC-IGC Consortium near the Lahore-Islamabad Motorway on the CPEC route. It aims to be Pakistan's first world-class tourist destination with a well-planned community. The city offers attractions like the Burj Al Arab replica, the world's tallest Horse Mascot, Rumi's Square, and a Water Theme Park. With a secure gated community and a luxurious 5-star hotel, it hopes to attract both local and international residents. 
The presence of the Blue World Economic Zone also makes it suitable for traders and businessmen. The city is designed to be self-contained, providing urban amenities while maintaining a peaceful environment. The development and infrastructure are being carried out using advanced techniques influenced by the American approach. Central Avenue and access avenue are being constructed according to professional standards.
E-11 Islamabad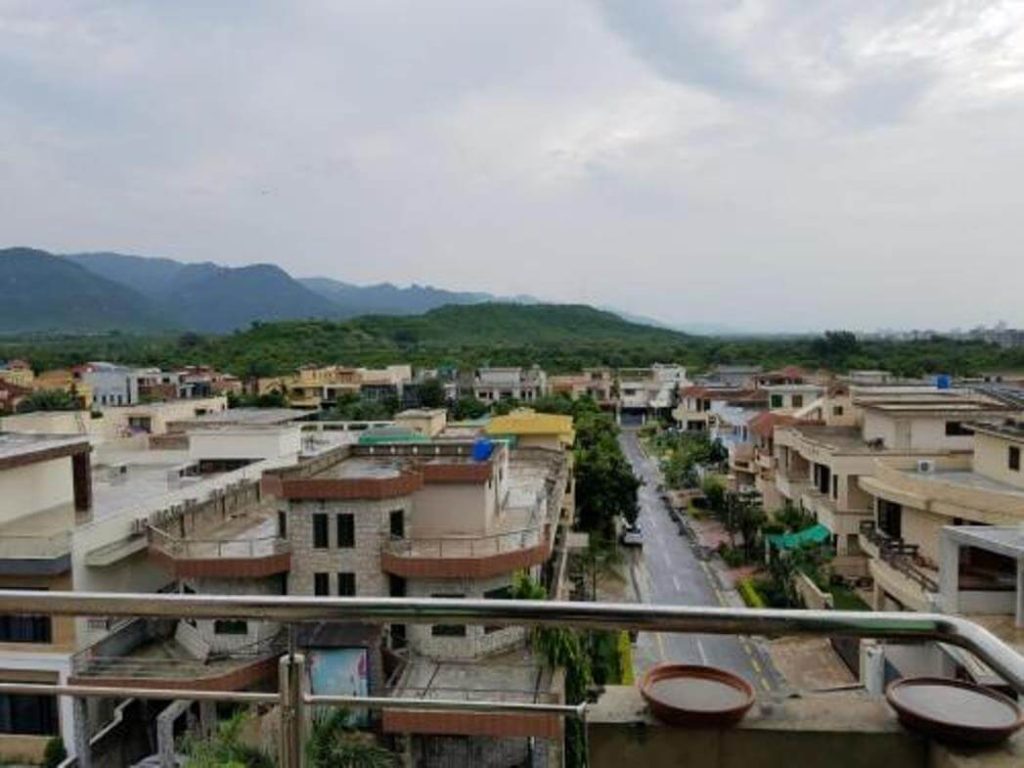 Sector E-11 Islamabad, located in Zone 1 of the Islamabad Capital Territory, is a prestigious residential area known for its modern infrastructure and essential amenities. It offers well-maintained roads and a reliable electricity, water, and gas supply. With its scenic view of the Margalla Hills and serene environment, E-11 is an ideal choice for those seeking a peaceful home. The sector is surrounded by greenery, providing residents with a healthy and contemporary lifestyle. Property values in E-11 have been increasing since its launch and are expected to rise further. The sector is divided into four sub-sectors, each with its commercial area called a Markaz. There is also an industrial area and the nearby Golra Shareef Railway channel.
Sector E-11 offers various amenities to its residents. While many residents have their means of transportation, the sector also provides access to public transport, including buses and app-based ride-hailing services. It features several commercial markets with grocery, clothing, and medical stores within walking distance. 
The sector has beautifully constructed mosques surrounded by greenery, spacious prayer areas, and clean ablution facilities. E-11 is home to reputable educational institutions, eliminating the need for long commutes to schools. It also has banking facilities, including JS Bank, Meezan Bank, Soneri Bank, and Silk Bank, for convenient financial transactions. The sector stands out for its healthcare units, including hospitals and clinics with highly qualified staff and emergency care.
Gulberg Islamabad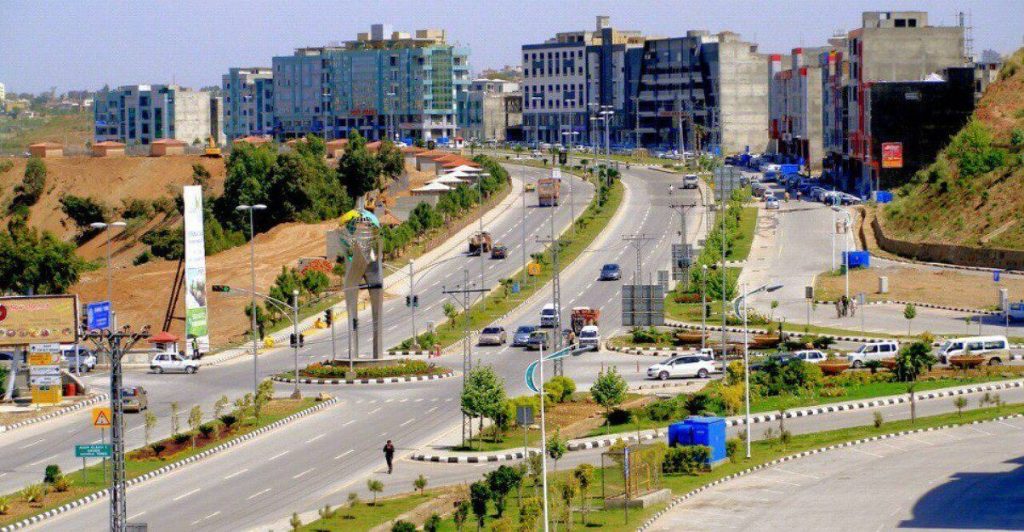 Gulberg Greens Islamabad is a housing society project that offers beautiful societies in a convenient location. It aims to provide residents with a green and serene environment, and it has succeeded since its establishment in 2007. Developed by the Intelligence Bureau Employees Cooperative Housing Scheme (IBECHS), also known as IBECHS Phase III, the project prioritizes maximum security for its residents.
Location: Gulberg Greens is strategically located on the main Islamabad Expressway, providing easy access to both Rawalpindi and Islamabad. This prime location advantage sets it apart from other housing societies. 
Amenities: Gulberg Greens boasts several notable features, including a signal-free drive of only 10 minutes from Zero Point. The project is a gated community with an underground electricity, gas, and water supply. The development aims to create a new city within the capital that meets the future infrastructure and environmental needs and offers a beautiful lifestyle.
F-6 Islamabad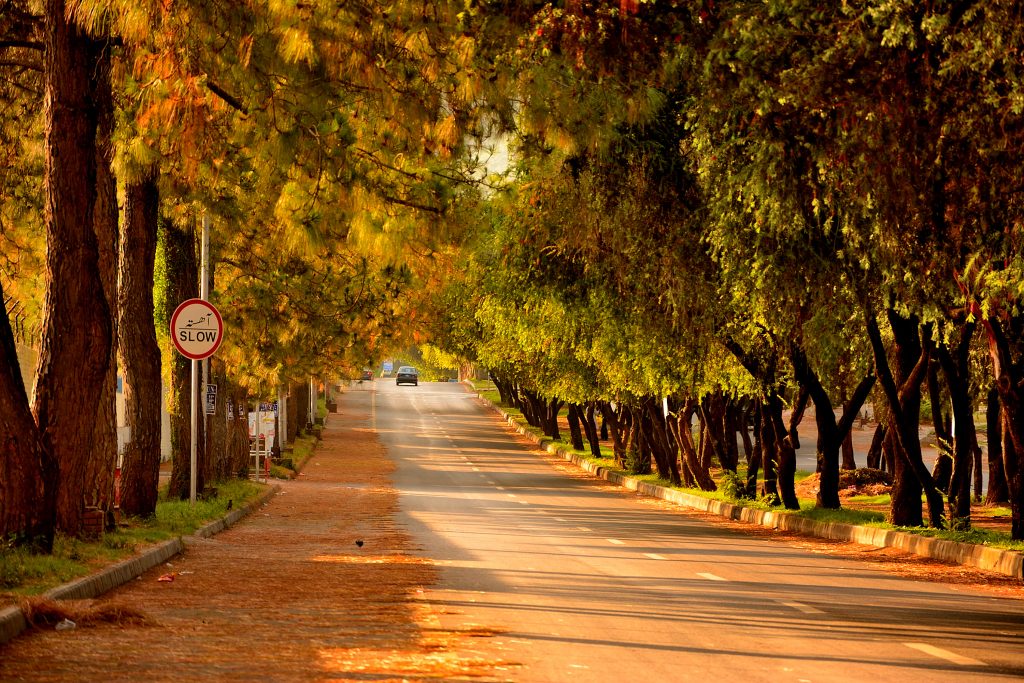 Sector F-6 is a prestigious area in Islamabad, situated at the base of the Margalla Hills. It comprises four sub-sectors, with the main commercial center called "Markaz." 
Amenities: The sector offers a pleasant climate and a variety of amenities, including markets, healthcare centers, educational institutions, restaurants, parks, and fitness centers.
F-6/1 is located near the busy Blue Area and has guest houses and landmarks like the Islamabad Residency Guest House and Royal Continental Guest House. It also has educational institutions and a football ground.
F-6/4 is a small sub-sector with easy access to the Blue Area. It has a small market and is preferred by people with refined tastes.
F-6/2 and F-6/3 are located in the northern part of Sector F-6 and are known for their proximity to nature. They have parks and recreational areas. F-6/3 is home to several embassies and international organizations. F-6/2 houses embassies and the Saudi Culture Office. Across Margalla Road, there are attractions like cricket grounds and Saidpur Village.
G-11 Islamabad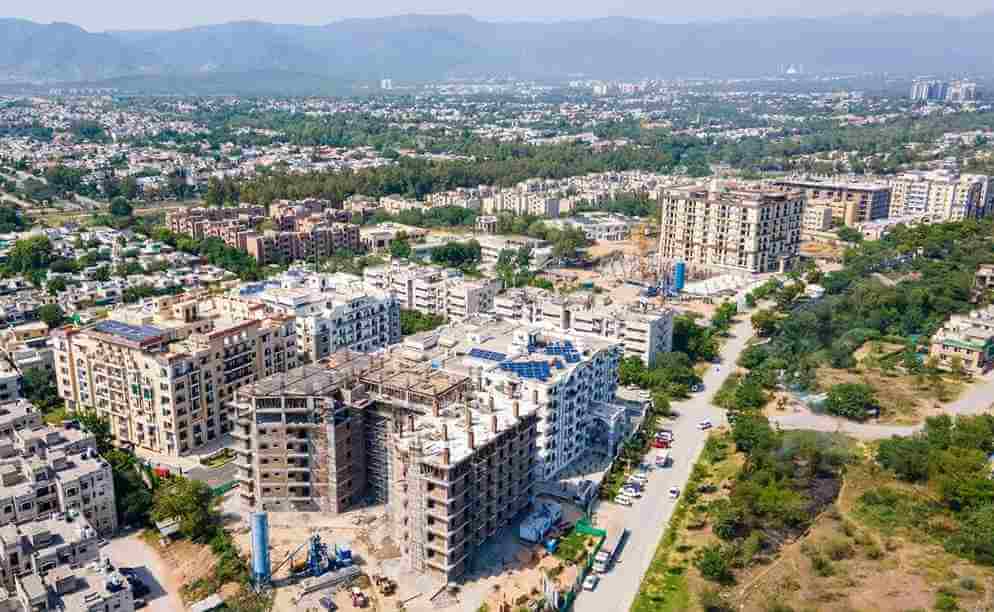 G-11 is a residential sector located in CDA Zone-1, between Kashmir Highway and Nazim-ud-din Road in Islamabad. It offers a high-quality living experience in the capital city and is surrounded by neighboring sectors F-11, F-10, G-10, and G-12. Well-known town planners planned the sector and featured a centralized commercial market called Markaz, where residents can find various items, including groceries, fixtures, and decor. 
The sector also has a variety of restaurants offering different types of cuisine. Additionally, G-11 provides excellent educational institutions and medical facilities. It is a rapidly growing sector in Islamabad and an ideal location for building a home.
Over time, property prices in Sector G-11 have consistently increased quickly, following the trend in other areas of Islamabad. Investing in this sector is considered a wise decision for those interested in buying a house due to its appreciating property values.
Nova City Islamabad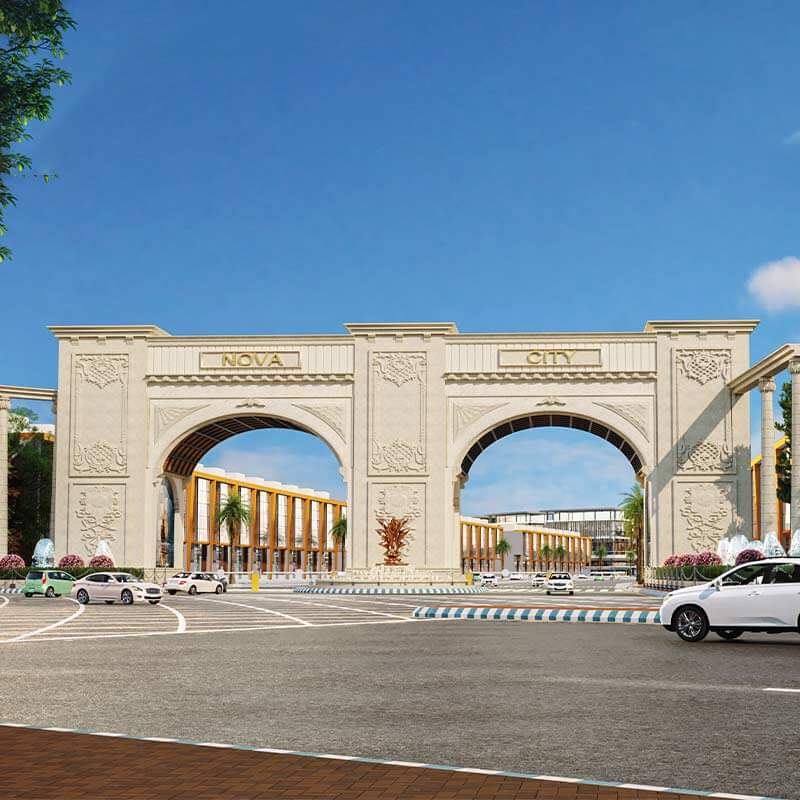 Nova City Islamabad is a housing society developed by Nova Group, located near Islamabad International Airport. It offers affordable housing facilities and is considered a secure and luxurious living environment. A trusted property developer, Nova Group, develops the project. The chairman and owner, Mr. Chaudhry Junaid Afzal, focuses on providing affordable living options while considering inflation. 
The location is convenient and easily accessible to major routes and landmarks. The society offers both commercial and residential plots and special blocks for e-sports, overseas customers, and farmhouses. The payment plans are affordable, and the development progress is showcased through pictorial representation. 
Park View City
Park View City Islamabad is an approved luxury housing town located in the heart of Islamabad, developed by the Vision Group. It offers a wide Main Boulevard and is known for its stunning views, excellent facilities, and secure environment, making it an ideal place for families.
Situated near Bahria Enclave, the town provides easy access to the main city while offering a peaceful environment away from noise and pollution. It is surrounded by the greenery of Bani Gala and adjacent to the Botanical Garden, providing a serene atmosphere.
Park View City Islamabad offers a luxurious and peaceful living experience with its beautiful surroundings, modern amenities, and convenient location. It provides various residential and commercial options with flexible payment plans, making it an attractive choice for residents and investors.
Green Oaks Islamabad
Green Oaks Islamabad project is developed by Khanial Builders, a company dedicated to providing real estate services in Islamabad. The location of Green Oaks is strategically positioned near important amenities and developments. The master plan includes a range of facilities and features to ensure a comfortable and convenient living experience. Various payment plans are available for investors interested in purchasing farmhouses. The project aims to create a relaxing atmosphere in harmony with nature and offers the opportunity to engage in honey farming and olive cultivation. 
Amenities: The community is secured with 24/7 monitoring and offers theme parks, a club, educational institutions, and other amenities. The project provides both residential and business opportunities. Green Oaks Islamabad presents a unique opportunity for investors and residents to enjoy a modern lifestyle while connecting to nature and engaging in sustainable farming practices.
F-11 Islamabad
F-11 is the ideal friendly neighborhood to live in. Situated in Islamabad, the capital city of Pakistan, F-11 offers a peaceful and beautiful environment with all the modern amenities needed for a high-quality life. It is located near the majestic Margalla hills, providing a stunning natural backdrop. F-11 also boasts excellent commercial facilities and various restaurants, which add vibrancy to daily life. 
In addition, renowned educational institutions like Beacon House and International Grammar School are located nearby, ensuring access to quality education. The upcoming Mall of Islamabad and other mega projects make F-11 an excellent choice for anyone looking to establish their home.
Kingdom Valley Islamabad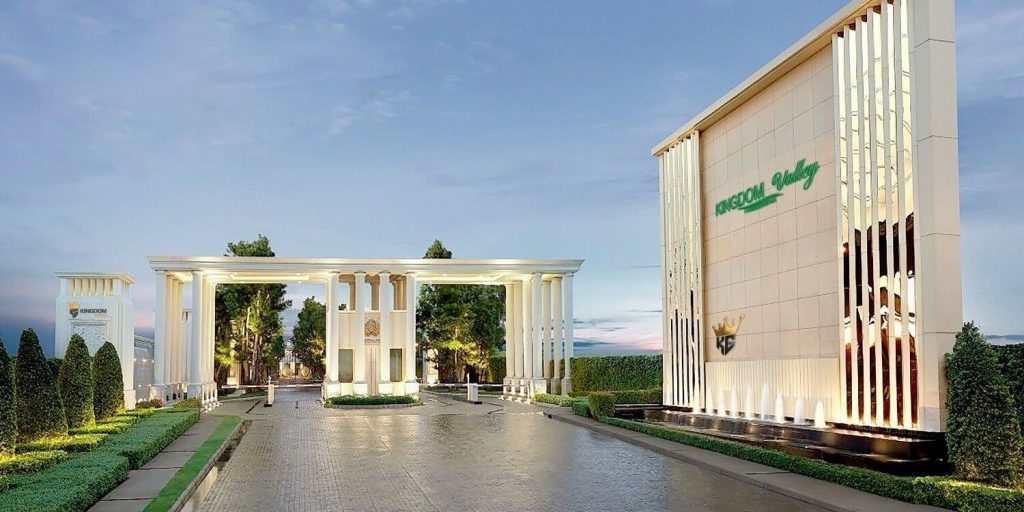 Kingdom Valley Islamabad is an advanced housing society developed by Kingdom Group in collaboration with the Naya Pakistan Housing Scheme. The developers aim to provide affordable and high-quality housing services. The Chairman of Kingdom Valley Islamabad is Mr. Ghulam Hussain Shahid Sanpal. 
The location of Kingdom Valley Islamabad is conveniently situated near the M-2 Motorway, making it easily accessible. It is surrounded by landmarks such as the M-2 Motorway, International Islamabad Airport, Qurtaba City, Islamabad, and Rawalpindi.
The residential block provides basic and modern amenities with various plot sizes available. The commercial block is dedicated to commercial activities and offers affordable plots. Kingdom Farmhouses and Kingdom Villas also comprise the housing society, providing elegant and modern living options. The Executive Block offers luxurious residential and commercial plots.
Bani Gala Islamabad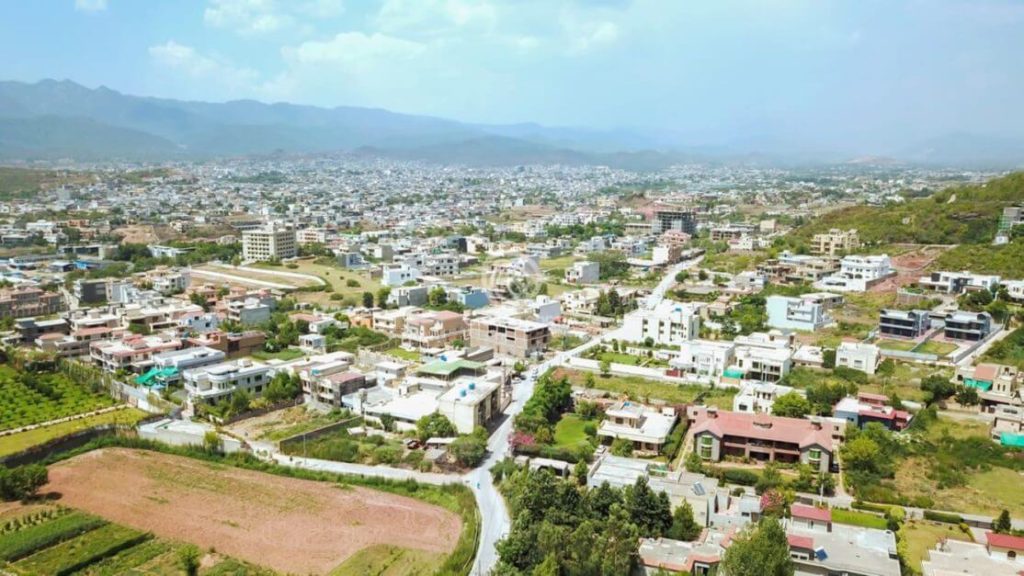 Bani Gala, a residential community located on the eastern banks of Rawal Lake, offers its residents breathtaking views of the beautiful Margalla Hills. 
Combining modern amenities with natural beauty, Bani Gala has become a desirable neighborhood for those seeking a new place to live. The developers of this housing community have created a range of unmatched facilities and amenities, elevating Bani Gala's status and making it a sought-after, upscale residential scheme in Pakistan.
Rudn Enclave Islamabad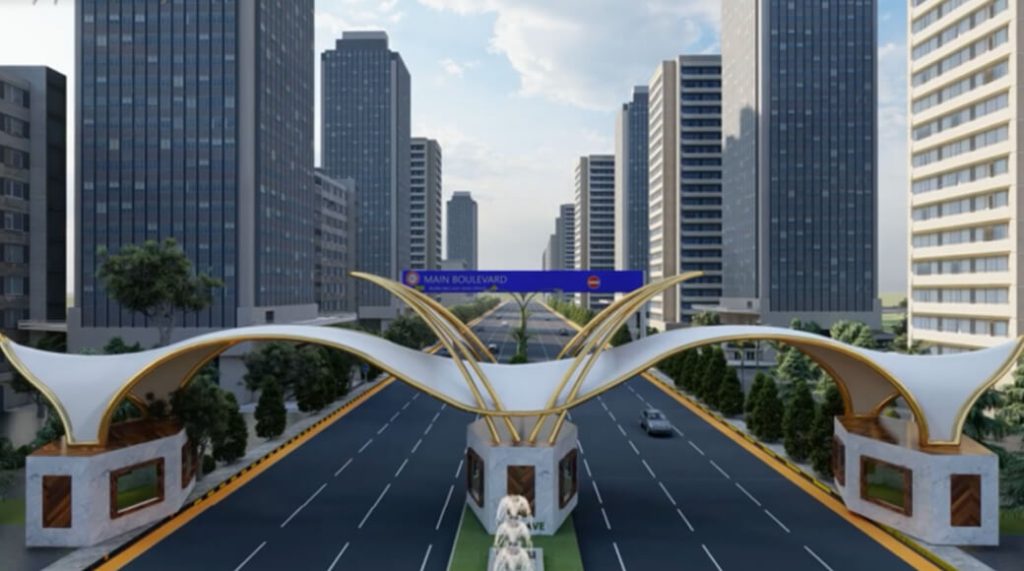 Rudn Enclave is an innovative housing society located near Adiala Road in Rawalpindi. It is a joint-venture development by RMRSCO (Pvt). Ltd. and UDPL. The society offers a prime location, international standard infrastructure, and an affordable payment plan, making it an attractive investment opportunity.
RMRSCO (Pvt). Ltd., established in 1973, is the respected urbanist group behind Rudn Enclave. Led by CEO Mr. Rahim U Din Naeem, the company has over 10 years of experience in real estate and construction. They are known for hiring a skilled team of developers, designers, and architects to create innovative projects.
Rudn Enclave offers various features, including maintenance services, affordability, 24/7 security, a grand mosque, a boundary wall, an eco-community, water resources, a sewerage system, a gated community, an education complex, quality development, gas, water, electricity, a beautiful entrance gate, and an underground electric system.
Conclusion
These are just a few of the many great residential areas in Islamabad. When choosing a residential area in Islamabad, it is important to consider your needs and preferences. If you are looking for a centrally located area with easy access to amenities, F-11 Markaz or G-6 Markaz may be a good choice. Bahria Town or DHA Islamabad may be a better option if you want a more spacious and luxurious living environment. And if you are looking for a gated community with high security, Gulberg Green or Baharia Town may be the perfect choice.