Pakistan is a land of rivers and mountains, and dams have played an important role in the country's development. From providing water for irrigation, drinking, and power generation to controlling floods and regulating river flow, these dams play a crucial role in sustaining various aspects of life and supporting economic growth.
The country has many large and small dams, each with its unique history and purpose. In this blog post, we will explore the 11 biggest dams in Pakistan.
Biggest Dams in Pakistan
| | | |
| --- | --- | --- |
| Name  | Height | Location |
| Tarbela Dam | 143.26 meters (470.0 ft) | Haripur, Khyber Pakhtunkhwa |
| Mangla Dam | 147 m (482 ft) | Mirpur, Azad Jammu, and Kashmir |
| Hub Dam | 48 meters (157 ft) | Malir, Balochistan |
| Warsak Dam | 67 meters (220 ft) | Peshawar, Khyber Pakhtunkhwa |
| Diamer Bhasha Dam | 272 meters | Diamer, Gilgit-Baltistan |
| Mirani Dam | 127 ft 39 meters | Kech district Balochistan |
| Kalabagh Dam | 83 m (272 ft) | Miawali, Punjab |
| Sabakzai Dam | 34.75 meters (114.0 ft) | Zhob, Balochistan |
| Satpara Dam | 39 meters (128 ft) | Skardu, Gilgit Baltistan |
| Rawal Dam | 40.7 m (133.5 ft) | Islamabad |
| Khanpur Dam | 51 meters (167 ft) | Haripur, Khyber Pakhtunkhwa |
Tarbela Dam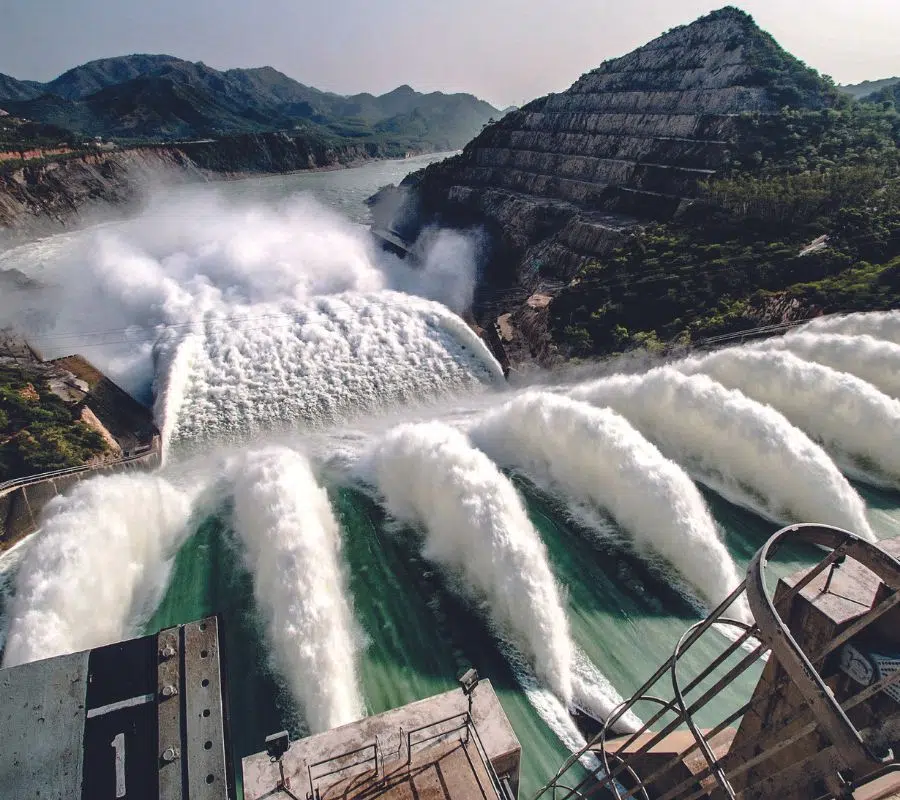 Tarbela Dam, located on the Indus River in Khyber Pakhtunkhwa, is one of the biggest dams in Pakistan. Its construction began in 1968 and was completed in 1976. The Dam can store up to 6.77 billion cubic meters of water, making it an essential reservoir for water storage and regulated flow downstream. The dam's canals provide water for irrigation to the vast agricultural lands of Khyber Pakhtunkhwa and Punjab.
The Tarbela Power Station has not only fulfilled its primary irrigation purpose but has also generated a significant amount of hydroelectric energy since its commissioning. The Tarbela-IV Extension Project, completed in 2018, increased the capacity of the Tarbela Power Station to 4,888 MW. The Tarbela-V Extension Project is currently under construction and will further boost the dam's power-generating capacity to 6,418 MW upon completion.
Mangla Dam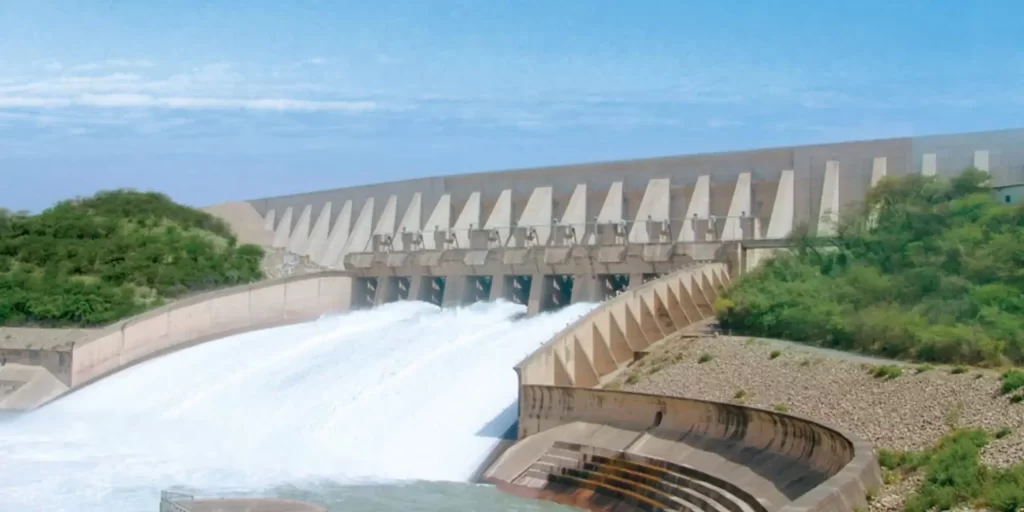 Mangla Dam is Pakistan's second-largest water reservoir in Azad Jammu and Kashmir's Mirpur District. The dam's construction began in 1961 and was completed in 1967, becoming the largest earth-filled dam in the world at that time.
The dam's primary purpose was to serve irrigation. Subsequently, the dam was upgraded to produce 1,150 megawatts of hydroelectric power, with future intentions to raise the capacity to 1,500 megawatts. This has significantly contributed to the country's energy needs, powering industries, homes, and offices.
The reservoir also led to the creation of Mangla Lake, a popular spot for water sports, boating, fishing, and picnics, located a few hours away from Lahore and Islamabad.
Hub Dam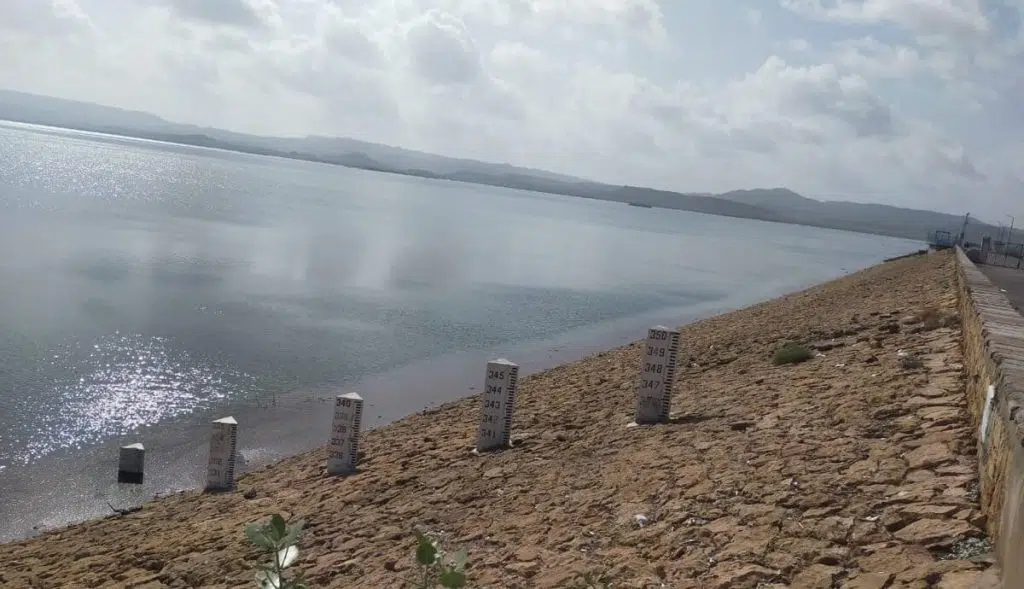 Hub Dam is a gravity dam on the Hub River in Balochistan and Karachi, Pakistan. It is the 3rd largest dam in Pakistan. The dam was built for the purposes of irrigation, flood control, and hydroelectric power generation.
The Hub Dam is also a major tourist attraction in Balochistan and Karachi. It offers mesmerizing views of the mountains and the Hub River. The dam is also a popular spot for fishing and boating.
Warsak Dam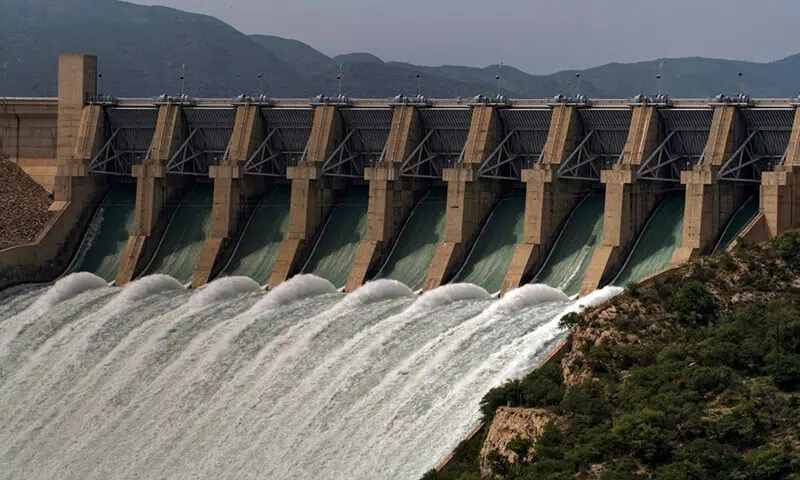 The Warsak Dam, situated along the Kabul River in the Peshawar valley, is a massive concrete dam that resulted from a joint effort between Pakistan and Canada. It was constructed in two phases as part of the Colombo Plan and financed by the Canadian Government.
Initially, the Warsak Dam's Hydropower Project had a capacity of 243 MW. However, in June 2012, the Pakistan WAPDA decided to expand it by adding a 375 MW powerhouse, which would raise its total power generation capacity to 525 MW.
To meet the population's increasing demands, the government is currently undertaking the rehabilitation of the dam. Germany has pledged to provide a 40 million euro loan to Pakistan specifically for restoring the Warsak hydroelectric power station, built over fifty years ago in the Khyber Pakhtunkhwa province.
Diamer Bhasha Dam
The Diamer Bhasha Dam, located in the region of Kohistan, KPK, and a smaller part of Diamer, Gilgit Baltistan, is the largest dam in the area. Although it is currently under construction, it is expected to become the country's top dam once completed. The dam will house twelve turbines, capable of generating 4800 Megawatts of electricity and storing about eight million acre-feet of rainwater.
Authorities believe that this dam will bring economic growth to Pakistan and extend the lifecycle of the Tarbela Dam by thirty-five years. Proposed by General Pervez Musharraf, the construction has faced delays due to funding shortages. Initially estimated to cost $12 billion, experts suggest the total cost may reach between eighteen to twenty billion dollars.
Mirani Dam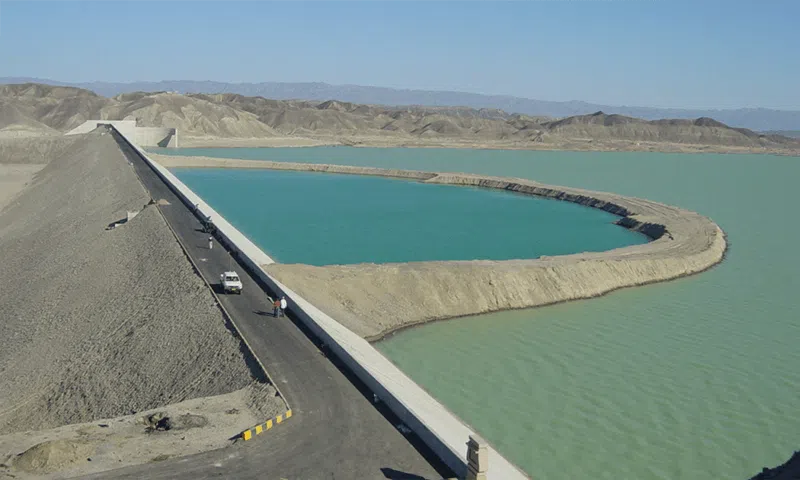 Mirani Dam, situated along the Dasht River in the Kech District of Balochistan, Pakistan, was built in 2006 and covers an area of 302,000-acre-feet, receiving water from the Kech and Nihing rivers. Its main objective is to provide water for Gwadar City and facilitate agricultural activities in the fertile Kech Valley.
The river was commissioned by Pakistan's Water and Power Development Authority (WAPDA) in 2001 and constructed by Descon Engineering Limited, 
The dam plays a crucial role in storing water during the summer season and floods, ensuring a steady water supply for irrigation and cultivation of crops. Additionally, it serves the vital function of providing clean drinking water to the nearest towns of Turbat and Gwadar throughout the year.
Kalabagh Dam
The Kalabagh Dam is a hydroelectric dam situated on the Indus River in Kalabagh, Punjab, Pakistan. Its approval has been a matter of intense controversy for over four decades, largely due to disputes based on ethnicity and region. If the dam is constructed, it has the potential to generate 3,600 MW of electricity and could offer a solution to the country's chronic flooding and water crises. However, growing awareness of the environmental consequences associated with large dam projects has led Pakistan Economy Watch to demand a national discussion on the Kalabagh Dam issue. The project gained high priority after the construction of the Tarbela Dam and Mangla Dam.
Sabakzai Dam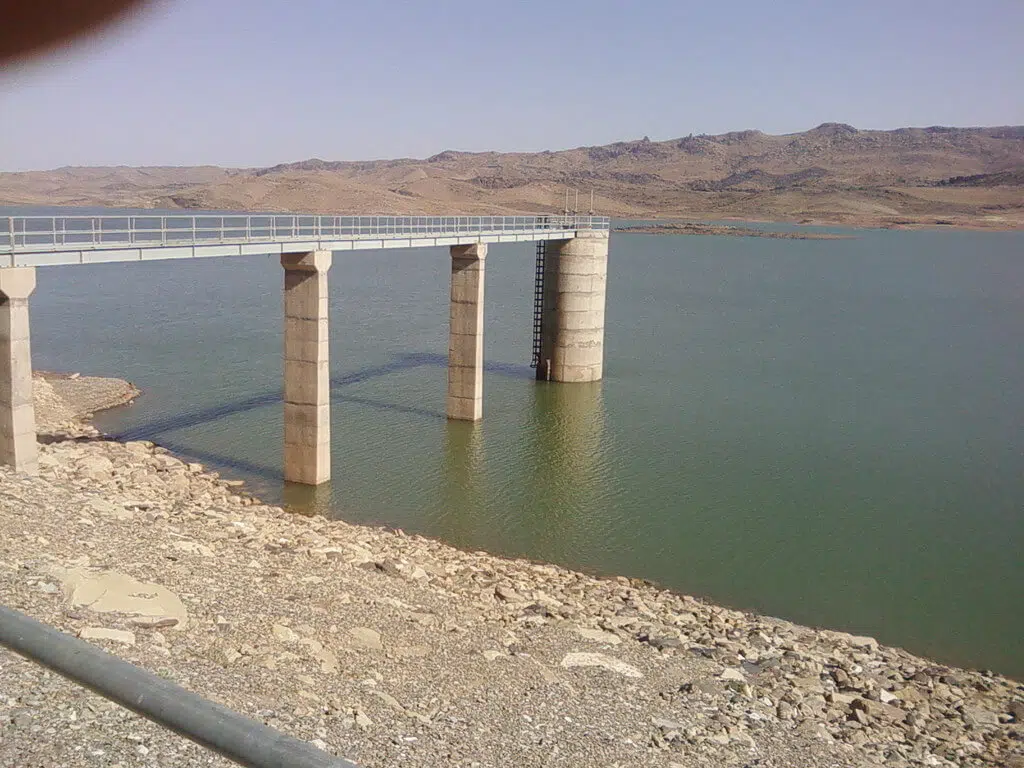 The Sabakzai Dam is situated in Balochistan, Pakistan. It is an embankment dam, meaning it is a large artificial structure built by compacting a mixture of soil and rock. It harnesses the Zhob River's flow in the province's southwest region. 
Constructed between 2004 and 2007, the dam has played a vital role in irrigating the surrounding lands and providing a recreational space for the local residents. Located about 68 km southwest of Zhob, Balochistan, the dam spans 395 meters in length and is constructed with earth and rock, covering an area of 7300 acres at its base. 
The inauguration of the dam took place on 3 September 2007, with former President Pervez Musharraf officiating the ceremony. Pakistan has similar dams in all its provinces, each serving its designated functions.
Also, Read Our Blog: Top 13 Best Historical Places in Peshawar
Satpara Dam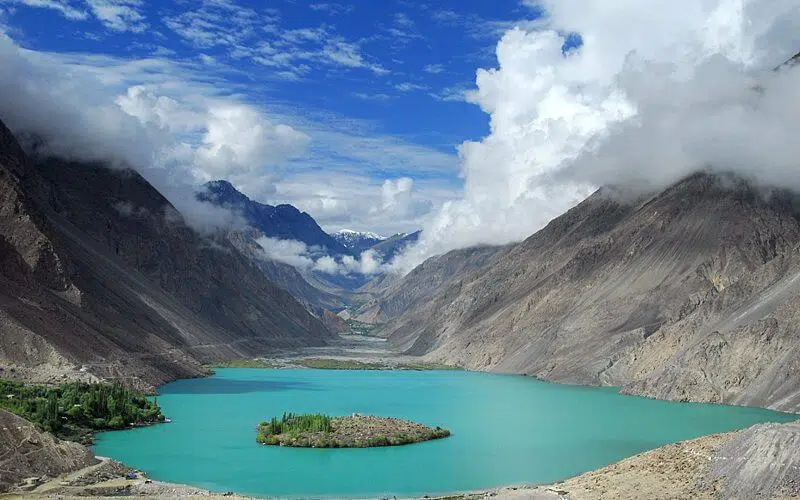 The Satpara Dam is situated in Gilgit-Baltistan, Pakistan. The dam has significantly increased the size of Satpara Lake and serves several important functions. The dam generates 17.36 MW of hydroelectricity, supplying power to almost 30,000 households in the Skardu Valley. Moreover, it irrigates a vast area of 15,536 acres of land, benefiting local agriculture, and provides Skardu city with 3.1 million gallons of drinking water daily.
The dam's construction and successful operation have substantially impacted the region. In addition to meeting energy needs and providing water for irrigation and drinking, it has led to significant economic benefits for local communities, with an expected more than four-fold increase in annual agricultural output, generating around $6 million in extra revenue annually.
Rawal Dam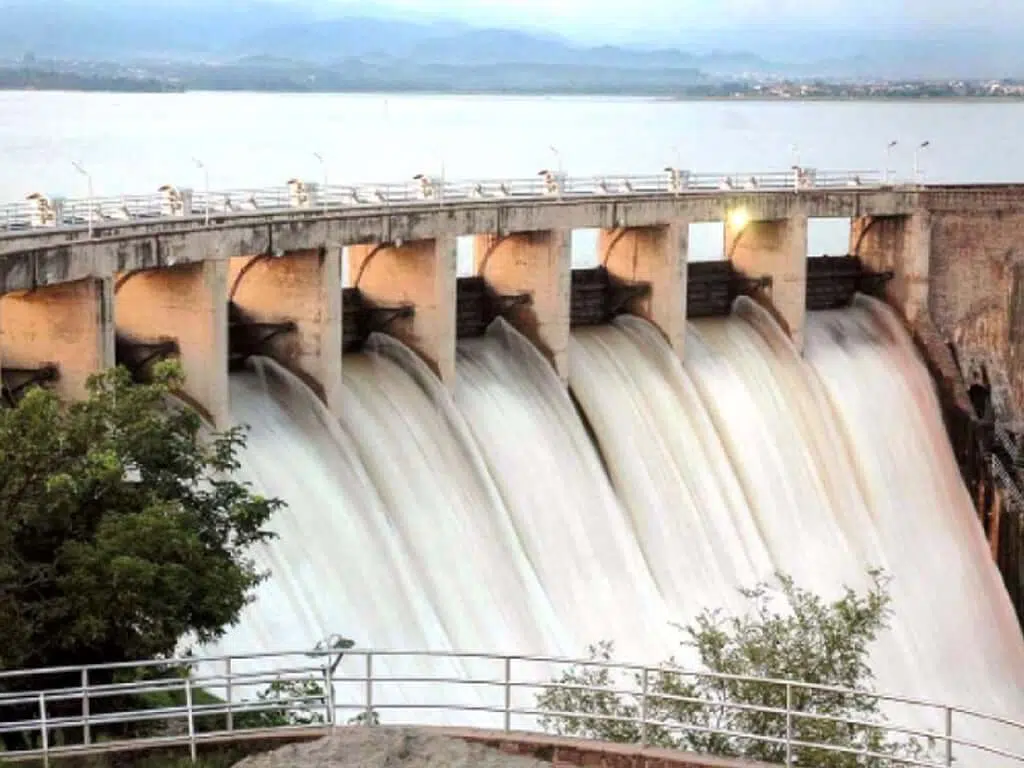 Rawal Lake is an artificial reservoir serving as a vital water source for the cities of Rawalpindi and Islamabad. The lake spans an area of 8.8 km² and is formed by the Korang River and several smaller streams originating from the Margalla Hills. 
Rawal Lake offers various recreational activities, including picnics, fishing, and boating, thanks to its lush flowering trees, gardens, and secluded paths. Private clubs organize boating, sailing, water skating, and diving facilities for visitors.
The Dam is an excellent spot for observing the diverse avian species found in the region, with many of Islamabad's bird species making their home around the lake. Additionally, on the lake's western side lies the Islamabad Club, offering various sporting facilities for visitors to enjoy.
Khanpur Dam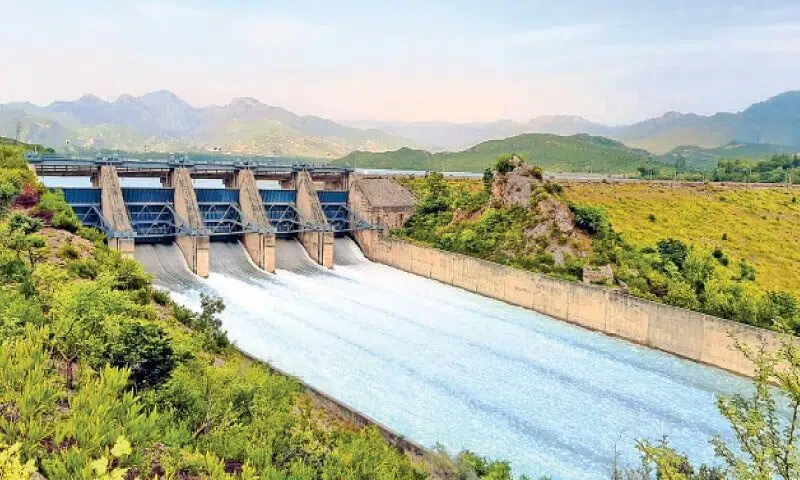 In 1983, the Khanpur Dam was constructed to regulate the flow of the Haro River, resulting in the formation of Khanpur Lake. The dam was completed at a cost of 1,385.1 Million and can store about 79,980 acre-feet of water. 
This reservoir plays a significant role in providing drinking water to Islamabad and Rawalpindi. Its scenic beauty attracts a large number of tourists who engage in a variety of water sports. 
Conclusion
Pakistan's dams stand as remarkable feats of engineering and have been pivotal in the country's development. As the country continues progressing and addressing its growing water and energy needs, these dams will remain instrumental in shaping its future. Proper management, sustainable practices, and continued investment in dam infrastructure will ensure that these engineering marvels continue contributing to Pakistan's prosperity for generations to come.