Pakistan is a cricket-crazy country and has produced some of the greatest cricketers of all time. Cricket is the most popular sport in Pakistan, and the national team is one of the most successful in the world. Pakistan has hosted many international and national cricket matches, and its stadiums are some of the most iconic in the world. In this blog post, we will explore the 17 most famous cricket stadiums in Pakistan.
List of Cricket Stadiums in Pakistan
Here is a list of a few of the many famous cricket stadiums in Pakistan. If you are a cricket fan, then you should definitely try to visit one of these stadiums during a match. You will not be disappointed!
National Stadium, Karachi
The National Stadium, known as the 'National Bank Cricket Arena,' is in Karachi. It was established in April 1955 under the guidance of senior civil engineers Mr. Abdul Rasheed Khan and Mr. Kafiluddin Ahmed.
This historic venue has witnessed numerous cricketing battles, produced unforgettable moments, and played a vital role in the resurgence of international cricket in Pakistan. In the aftermath of a tragic attack on the Sri Lankan cricket team in 2009, international cricket in Pakistan was suspended for several years. However, the year 2018 marked a historic turning point for the National Stadium as it welcomed back international cricket after a nine-year. The final match of the 2018 Pakistan Super League was held at the stadium, attracting global attention and applause.
Gaddafi Stadium, Lahore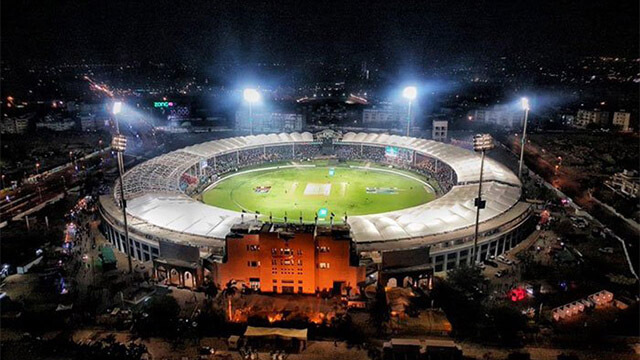 The Gaddafi Stadium is located in Lahore, a historic city. It was renovated in 1995-96 for the 1996 World Cup. The architect, Nayyar Ali Dada, designed it with red bricks and arches, following the Mughal School style. Unlike traditional concrete benches, it has plastic seating. They've turned the lower part under the stands into shops and offices. It was the first stadium in Pakistan with modern floodlights and backup generators. There are also good facilities for the media.
Pakistan has had some great moments at the stadium, like a big partnership between Javed Miandad and Asif Iqbal in 1976 and a huge win against New Zealand in 2002. The stadium hosted the 1996 World Cup final with over 60,000 spectators. But the stadium is often not full for Test matches, with as few as 1000 fans showing up. 
Rawalpindi Cricket Stadium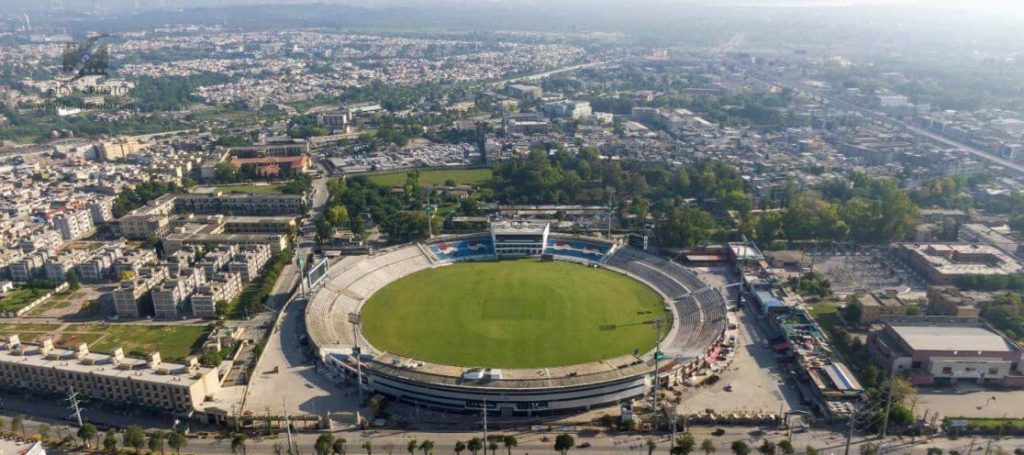 The Rawalpindi cricket stadium is located on Stadium Rd, Shamsabad, Rawalpindi. It's an old cricket ground in Pakistan, built in January 1992 and owned by the Pakistan Cricket Board (PCB). It has all the modern facilities needed for hosting cricket matches.
The stadium has hosted various international and domestic matches, including Pakistan Super League (PSL) games. It has a seating capacity for around 18,000 spectators, with 15,000 chairs in different enclosures and additional concrete benches for more people during matches. Notably, the first test match, ODI match, and T20I match were played here between Pakistan and Zimbabwe in 1993, Pakistan and Sri Lanka in 1992, and Pakistan and Zimbabwe in 2020, respectively.
Multan Cricket Stadium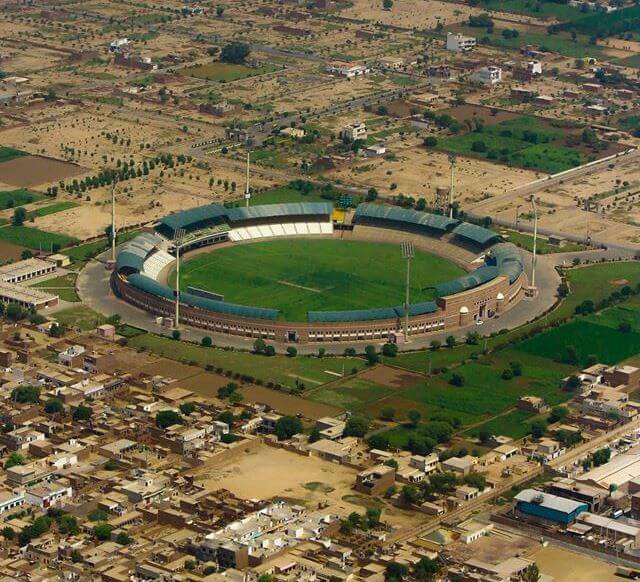 The Multan Cricket Stadium is situated at Stadium Road, Gulshane Yousaf, Multan. It's one of Pakistan's largest and most well-equipped stadiums, owned and managed by the Pakistan cricket board PCB. It was constructed and opened in 2001, replacing the older Ibn-e-Qasim Bagh stadium.
The stadium has hosted numerous International and Domestic cricket matches, including the Pakistan Super League PSL. It can accommodate up to 30,000 spectators, with plastic chairs in the enclosures. Over the years, the stadium has undergone several renovations, including a recent overhaul before the arrival of the Pakistan Super League.
Iqbal Stadium, Faisalabad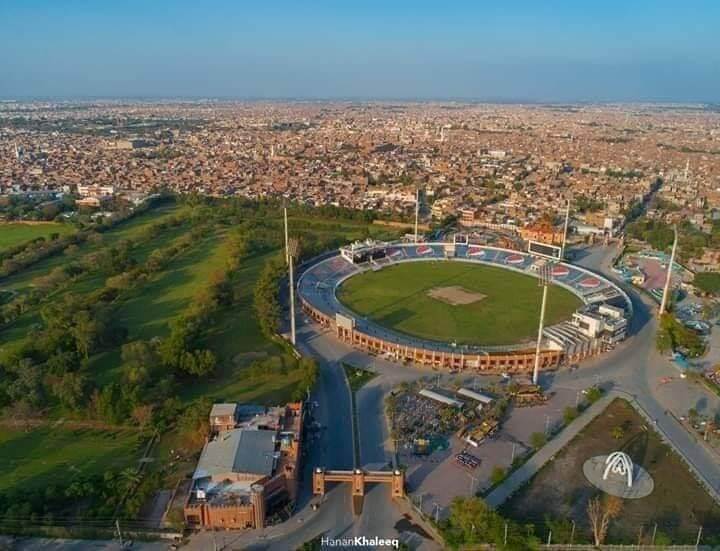 Iqbal Stadium is located in Faisalabad, Pakistan. It was established in October 1978 and has undergone name changes, previously known as Lyallpur Stadium, National Stadium, and City Stadium.
The stadium is named after the renowned poet Muhammad Iqbal and has a seating capacity of 18,000 people. Over the years, it has hosted 25 Test matches and 14 One Day Internationals (ODIs). Notably, 14 of the Test matches held here have resulted in draws.
Iqbal Stadium is equipped with modern facilities and is located about 2 kilometers from the city center of Faisalabad. Besides hosting international matches, the Pakistan Cricket Board also conducts domestic tournaments at this venue. In 2016, the stadium added four new cricket pitches, bringing the total number of pitches to nine.
Jinnah Stadium, Sialkot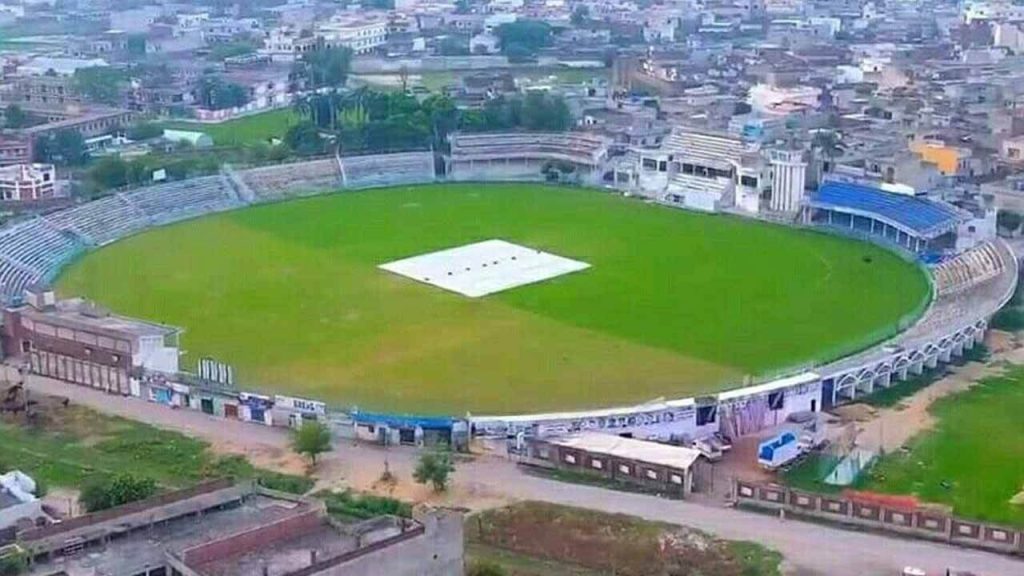 Jinnah Stadium, also known as Connelly Park or Jinnah Park, is an old cricket ground in Sialkot, Pakistan. It was established in 1909 during British rule and was initially named after Mr. Connelly, the British Deputy Commissioner of Sialkot. In the 1950s, it was called Jinnah Park, and in 1979, it was upgraded to a stadium with new pavilions and seating, and its name was changed to Jinnah Stadium. The ground is famous for its green-top pitches that favor fast bowlers, thanks to the efforts of the Curator Abdul Ghani.
Over the years, Jinnah Stadium has witnessed several historic moments in cricket. It hosted Pakistan's first-ever ODI match at home in 1976 against New Zealand. It was also the venue for India's lowest ODI team total of 79 runs during their tour in 1978/79. 
Bugti Stadium, Quetta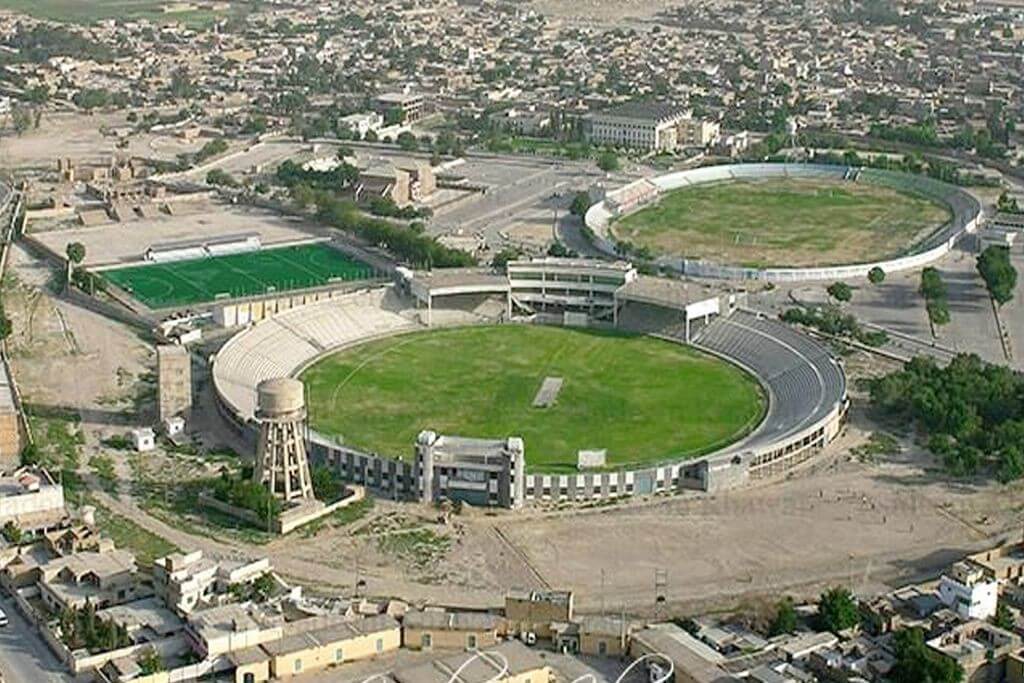 Bugti satdium was build in 1958. It was named after Nawab Akbar Bugti, an important leader. It can hold over 20,000 people and has been the site of many exciting sports events over the years, especially in cricket. Some of the matches held here were between different countries, local tournaments, and exhibition games with famous players worldwide.
The stadium was initially known as the Racecourse Ground until 1989. It hosted its first recorded match in October 1954. In 1996, a One Day International match occurred between Pakistan and Zimbabwe in this stadium. From 1954 to 2008, twenty-two first-class matches were held at this ground.
Pissan Cricket Stadium, Gilgit Baltistan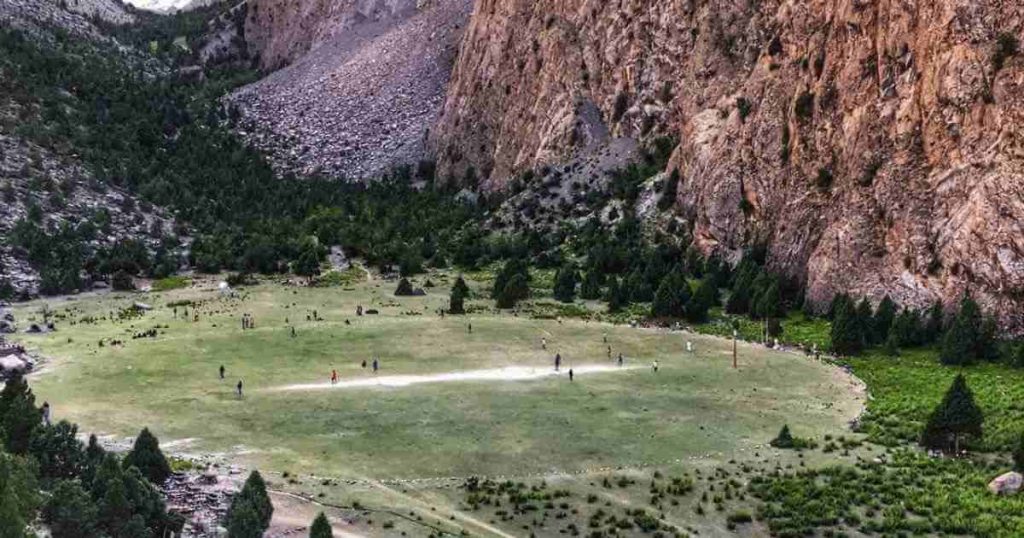 Pissan Stadium is the world's highest-altitude natural cricket stadium. It is located in the beautiful region of Gilgit-Baltistan. The Pissan Cricket Stadium is situated in Nagary Valley at an impressive height of 8,500 feet above sea level, offering perfect weather conditions for cricket during the peak of summer. The local political leaders inaugurated the stadium and built a three-kilometer road to access it.
Niaz Stadium, Hyderabad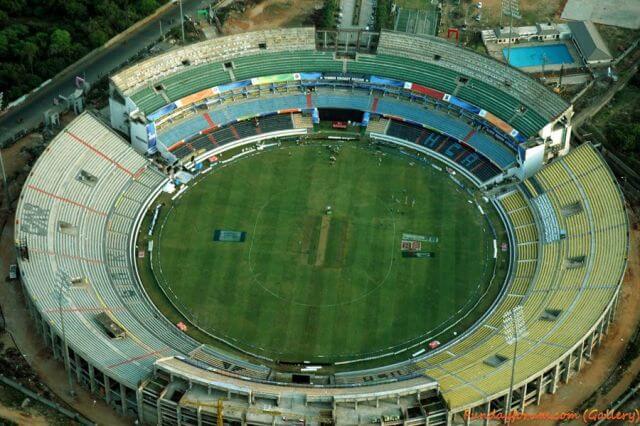 The Niaz Stadium is a cricket ground located in Hyderabad, Pakistan. It can hold up to 7000 people and had its first test match in 1973. This stadium witnessed the first-ever One Day cricket hat-trick. Interestingly, Pakistan has never lost any match, whether a test match or a one-day one, when playing on this ground.
The was named after Niaz Ahmed, a sports-loving person from Hyderabad who inspired the construction of this stadium. The stadium is located in front of the 3-star Indus Hotel. The very first cricket match played at Niaz Stadium was a first-class match between South Zone and Pakistan Education Board (PEB) on 16-18 March 1962. With this, Niaz Stadium became Pakistan's 32nd first-class cricket ground and Hyderabad's second one.
Gwadar Cricket Stadium, Gwadar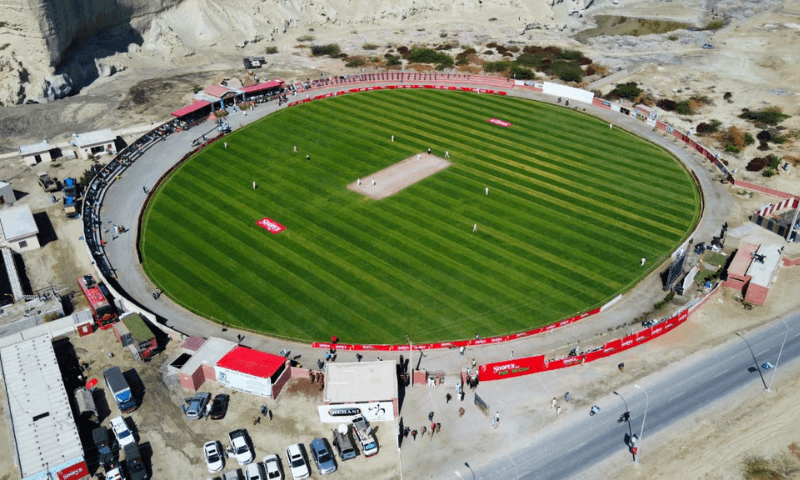 Gwadar Stadium, formerly known as  Senator Muhammad Ishaq Baloch Cricket Stadium, is located in Gwadar, Pakistan. The construction of Gwadar Cricket Stadium was started in 1998, and after overcoming numerous challenges, it was successfully inaugurated in 2020. The stadium is named after the late Senator Muhammad Ishaq Baloch, a prominent figure in Pakistani politics and a staunch supporter of cricket in the region. 
Ayub National Stadium, Quetta
Ayub National Stadium, also known as the Baluchistan Cricket Association Ground, is a versatile multi-purpose stadium located in Quetta, Pakistan. This stadium serves as a venue for both football and cricket matches, making it a hub of sporting events in the region. With a seating capacity of 20,000 people, it can accommodate a sizable audience, creating a vibrant atmosphere during matches.
Its history of hosting crucial cricket matches and providing a stage for friendly football encounters continues to play a vital role in the nation's sporting landscape. The stadium's ability to unite people through sports makes it a cherished and integral part of the local and national identity.
Ibn-e-Qasim Bagh Stadium, Multan
The Ibn-e-Qasim Bagh Stadium is a multi-purpose stadium in Multan, Pakistan. It is primarily used for cricket and football. It was built in 1975 and has a capacity of 18,000 people. The stadium is named after Imad ad-Din Muhammad ibn Qasim, a general from the Umayyad period who conquered the regions of Sindh and Multan in present-day Pakistan during the eighth century. 
The stadium has hosted several international cricket matches, including Test matches and One Day Internationals. It has also hosted the Pakistan Super League. The stadium is known for its lively atmosphere and its passionate fans.
Abbottabad Cricket Stadium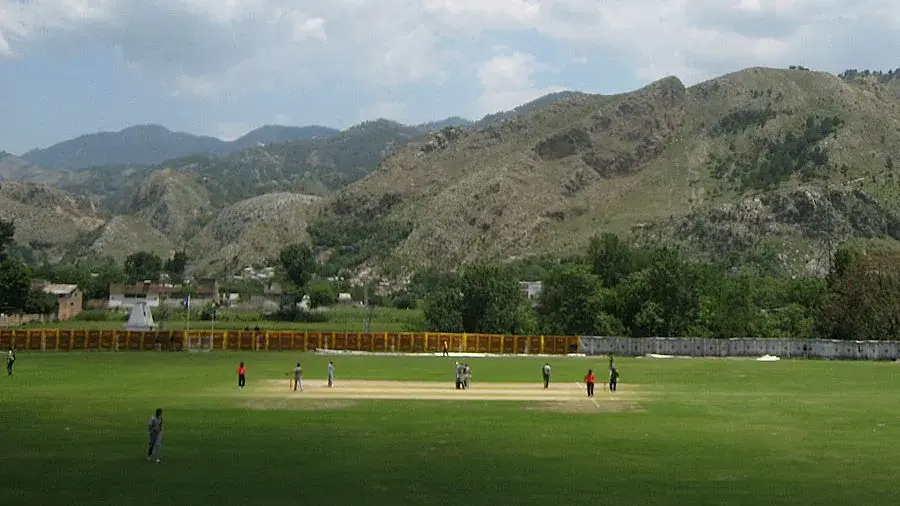 The Abbottabad Cricket Stadium, located in Abbottabad, Pakistan, was established in 2003. It gained recognition as a first-class ground in 2010. The stadium has hosted matches for the Khyber Pakhtunkhwa cricket team and Tribal Areas, along with training camps for the Pakistan national team. 
The Abbottabad Cricket Association President emphasized the need for more investment in the stadium. The ground was selected for the Pakistan cricket team's training camp before the ICC Champions Trophy 2013 due to similar playing conditions to England and Wales.
Arbab Niaz Stadium Peshawar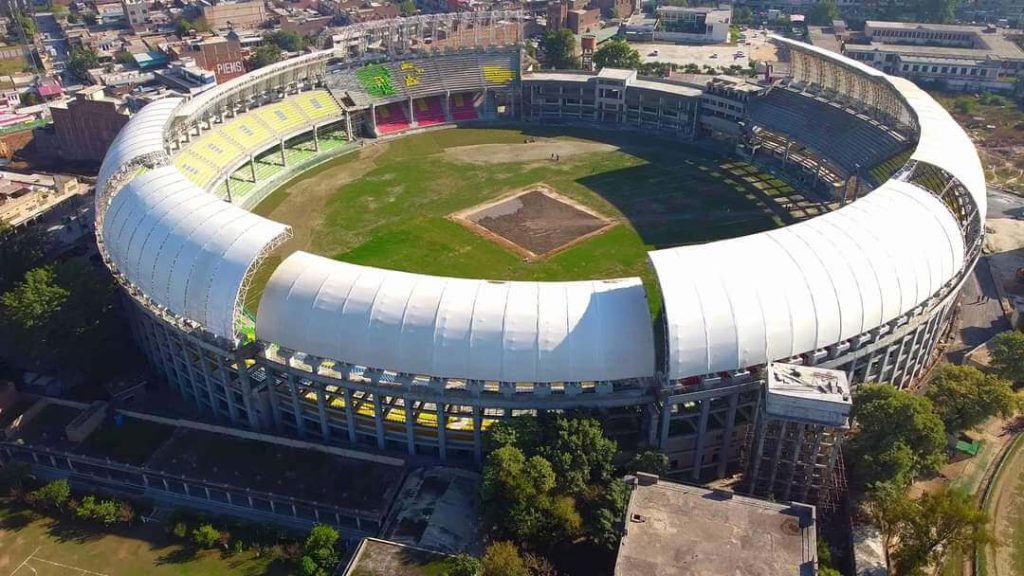 Arbab Niaz Stadium, previously known as Shahi Bagh Stadium, is a cricket stadium in Peshawar, Pakistan. It was built in 1984 and became the new home ground for the Khyber Pakhtunkhwa and Peshawar cricket teams, replacing the previous grounds they used. The stadium hosted international cricket matches from 1984 to 2006, including 15 One Day Internationals (ODIs) and 6 Test matches.
However, due to security concerns following terrorist attacks in Pakistan, many international cricket teams refused to play in certain areas, including Peshawar, which was close to the War in Afghanistan. The stadium saw only a few matches between 2001 and 2005. The last match played at this stadium was an ODI between India and Pakistan in February 2006, but there were some issues with security and facilities. Since then, no further international matches have been held at the stadium.
Also, Check Our Blog: List of 5 Famous Deserts of Pakistan
Sargodha Cricket Stadium
Sargodha Cricket Stadium is a cricket stadium in Sargodha, Punjab, Pakistan. It was built in 1940 and can accommodate 20,000 people. The stadium is used mainly for cricket matches and hosted its first One Day International against Sri Lanka in 1992. It's conveniently close to the University of Sargodha and is part of the Local Sports and Entertainment Precinct.
Since its inception in 1954, the open-air stadium has played a significant role in promoting local cricket. Youngsters often come here for practice sessions. Additionally, the stadium hosts various local events, including sports functions organized by universities, colleges, and schools.
Rafi Cricket Stadium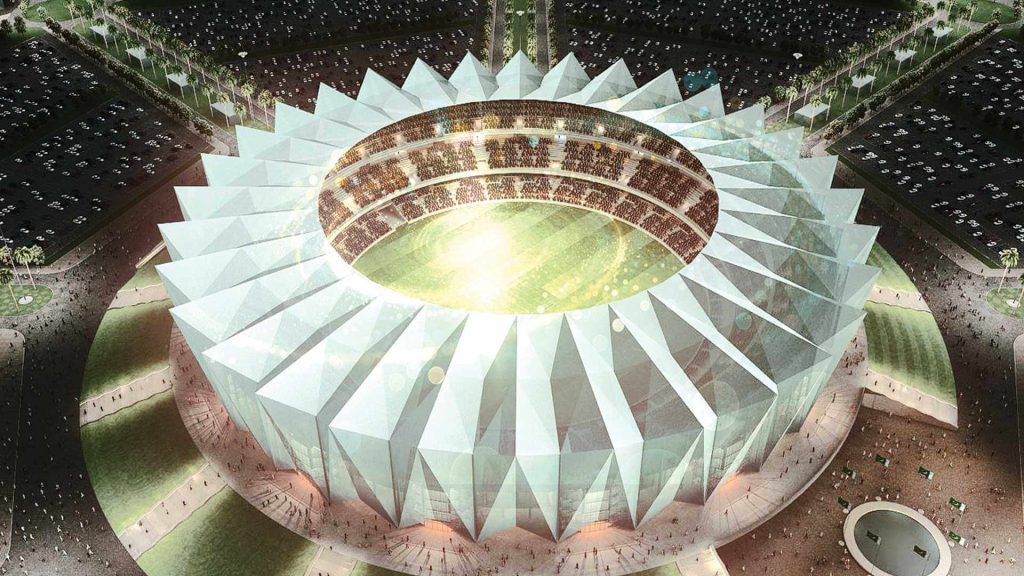 Rafi Cricket Stadium is Pakistan's largest cricket stadium in Bahria Town Karachi. It was designed by Gerkan, Marg, and Partners and is ICC-certified. The stadium complex includes a cricket academy, gymnasium, swimming pool, hostels, and a sports academy. The groundbreaking ceremony took place on April 14, 2017, and it was attended by prominent figures, including Pakistani cricketers and the Chairman of Bahria Town, Malik Riaz Hussain. He stated that the stadium would be completed in about one and a half years and aimed to host international cricket matches within two years. The location's high security and nearby amenities made it an optimal venue for hosting international cricket events.
Conclusion
Cricket holds a special place in the hearts of Pakistanis, and the stadiums mentioned in this blog are the sacred grounds where the spirit of the sport thrives. Visiting these iconic venues during a match is an unforgettable experience for cricket enthusiasts. Pakistan's love for cricket continues to unite the nation, making the future of the sport in the country promising.