BIM is a new concept and innovative technology introduced in the world of construction industry. Building Information Modeling is an abbreviation of BIM. BIM is a revolutionary technology that has reshaped the way buildings and infrastructure projects are designed, constructed, and managed. In this article, we will explore the concept of BIM, its benefits, the process of creating a BIM model, and its applications in the construction industry.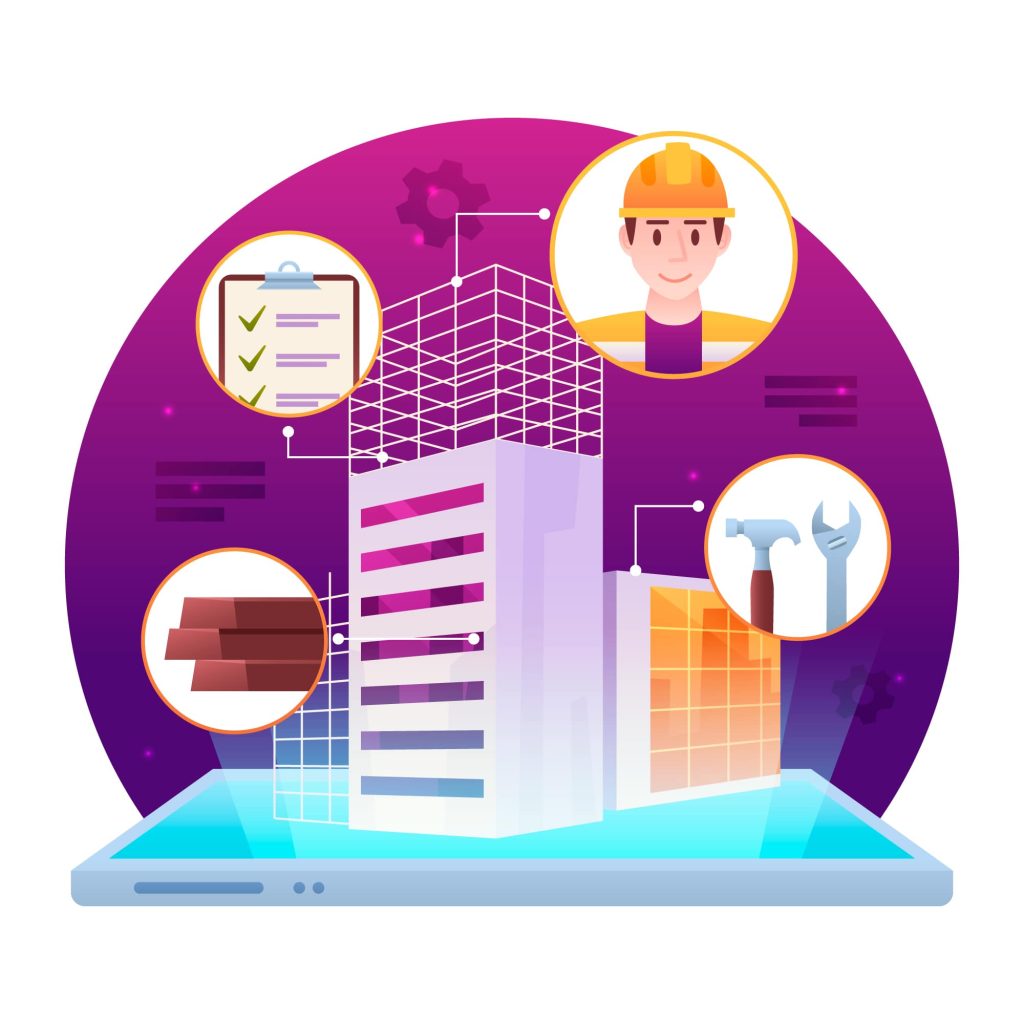 Benefits of BIM
Improved Collaboration: BIM fosters collaboration among project stakeholders, architects and contractors allowing for real-time data sharing and communication. This reduces misunderstandings and enables each party to coordinate with each other and deliver excellent outcomes. BIM allows for more efficient scheduling and budgeting of projects. It also enables more accurate cost estimation and faster project completion.
Enhanced Visualization:  One of the excellent and primary advantages of Building Information Modeling is a better and enhanced visualization. BIM enables 3D and even 4D time-based and 5D Cost-based visualizations, helping stakeholders to better understand the project's design, schedule, and budget.
Reduced Errors and Rework: With BIM, design flaws and conflicts can be detected and resolved during the planning and design stages, reducing the need for costly changes during construction. BIM can be used to optimize building performance and maximize energy efficiency.
Cost Savings: BIM's cost estimation and tracking capabilities allow for more accurate budgeting and cost control, leading to reduced construction costs.BIM allows for more efficient scheduling and budgeting of projects. It also enables more accurate cost estimation and faster project completion.
Sustainable Design: Buildin Information Modeling can be used to analyze the environmental impact of a building, helping architects and engineers design structures that are more energy-efficient and environmentally friendly.
Asset Management: BIM provides valuable information for facility management, helping building owners and operators maintain and renovate structures efficiently. BIM can also be used to assess material wastage, find more efficient ways to reuse materials, and identify ways to reduce construction waste.It is highly useful to optimize building performance and maximize energy efficiency.
Read Also:  What is Home Automation and Is It Better to Install or Not ?
Important Softwares used in Building Information Modeling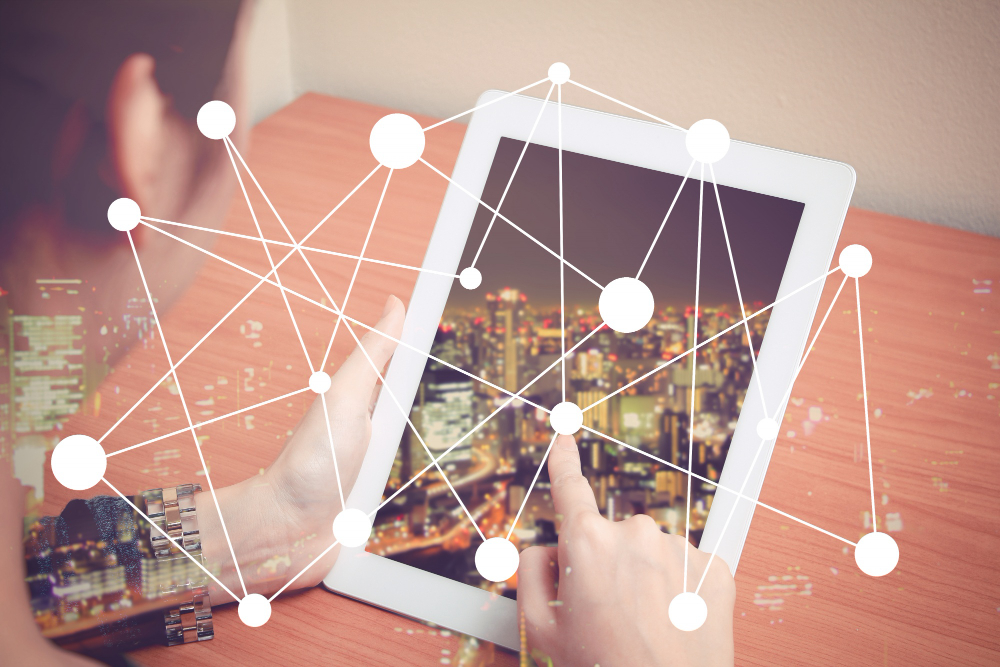 There are numerous software tools to create and manage the BIM models and data associated with construction and building projects. These software applications are used by BIM Specialists within the construction and design industries, and they often serve specific purposes. Here are some of the most popular and widely used BIM software applications:
Autodesk Revit: Revit is one of the most widely used BIM software applications. It is an integrated platform for architectural, structural, and MEP design. It allows professionals to create 3D models with intelligent building components and manage data throughout a building's life cycle.
AutoCAD Civil 3D:    This software is made for civil engineering and infrastructure projects. It allows for the design, analysis, and documentation of civil engineering projects, including roads, highways, and land development.
Trimble SketchUp:   SketchUp is known for its ease of use and is often used for conceptual and schematic design. While it's not as robust as some other BIM tools, it's a popular choice for architects and designers.
ArchiCAD:   ArchiCAD is another popular BIM software for architects. It offers 2D and 3D drafting, as well as data management features, and is known for its flexibility and interoperability.
Bentley Systems (MicroStation and AECOsim): Bentley offers several BIM-related software solutions, including MicroStation for CAD work and AECOsim for multidisciplinary BIM.
Tekla Structures: Tekla is primarily used for structural and steel detailing. It's known for its powerful 3D modeling and detailing capabilities.
Navisworks: Autodesk Navisworks is used for 3D coordination, analysis, and clash detection. It's often employed to coordinate different building systems in complex projects.
Autodesk BIM 360: BIM 360 is not a design tool but rather a cloud-based platform for project management, collaboration, and field execution. It allows teams to access and manage project data from anywhere.
Rhino with Grasshopper: While Rhino is not a dedicated BIM tool, it's often used in combination with Grasshopper, a visual programming tool, to create complex parametric and generative designs.
The Process of Creating a BIM Model
Building Information Modeling is complete process of multiple steps which we discuss one by one.
Data Collection: The first step in building a BIM model is collecting all relevant data. This includes architectural drawings, engineering plans, specifications, and material information.
Model Creation:  Firstly a 2d model is constructed on AutoCAD and then A 3D model is created using specialized BIM software, such as Autodesk Revit, ACivil 3D, or Trimble SketchUp. This model includes information about the physical components of the building.
Data Integration: All project stakeholders input their data into the BIM model. This may include architects, structural engineers, MEP (Mechanical, Electrical, and Plumbing) engineers, contractors, and even suppliers.
Collaborative Design: The collaborative design process begins, with stakeholders continuously updating the BIM model to reflect changes, resolve issues, and optimize the design.
Simulation and Analysis: BIM software allows for simulation and analysis of various aspects, such as structural integrity, energy efficiency, and construction scheduling.
Construction Documentation: The BIM model generates detailed construction documents, including plans, sections, and schedules.
Construction and Maintenance: The BIM model continues to be a valuable resource during construction and is subsequently used for facility management and maintenance after project completion.
Phases of BIM    We discuss some phases and dimensions of  Buildin Information Modeling as following 
2D:  2D layout planning of a project
3D: The geometric representation of the physical elements of a building or infrastructure project.
4D: Time, incorporating scheduling and sequencing information.
5D: Cost, enabling the evaluation of project costs.
6D: Sustainability, allowing for the assessment of environmental performance.
7D: Facility management, integrating information for the operation and maintenance of the facility throughout its lifecycle.
The 7D's of BIM represent the different dimensions of data that can be associated with a BIM model. By adding additional dimensions of data, BIM can be used for implementation of best construction practices and it is highly recommended than traditional construction methods.
3D BIM is the foundation for all other BIM dimensions. It provides a visual representation of the building or infrastructure project, which can be used for communication, coordination, and analysis.
4D BIM adds the dimension of time to the 3D model. This allows project teams to visualize and manage the construction schedule, and to identify potential conflicts and delays.
5D BIM adds cost data to the 3D model. This allows project teams to estimate and track project costs, and to identify potential cost savings.
6D BIM adds sustainability data to the 3D model. This allows project teams to assess the sustainability and compatibility of the buildin project with environment, and to make design decisions that reduce the environmental impact.
7D BIM adds facility management data to the 3D model. This includes information such as maintenance schedules, asset inventories, and warranty information. 7D BIM can help facility managers to operate and maintain the building or infrastructure project more efficiently and effectively.
Examples of BIM
Following are the best 10 examples of elegant and innovative BIM designs 
The new World Trade Center in New York City

The London 2012 Olympic Games

Vancouver Convention Centre Expansion, Canada

Singapore's Marina Bay Sands

Sydney Opera House, Australia

Hong Kong International Airport

National Museum of Qatar

The Shard, a 95-story skyscraper in London

Shanghai Disneyland

The Len Lye Center, New Zealand
Conclusion   Building Information Modeling (BIM) is rapidly changing the way the construction industry operates. It provides a comprehensive platform for stakeholders, architects and engineers to collaborate, visualize designs, reduce errors, save costs, and optimize the construction process. As BIM technology continues to advance, its applications will expand, offering even more benefits to the construction industry and the world of infrastructure development. BIM is not just a tool, it is a transformative approach that is shaping the future of construction.