Painting has been a part of human history for a very long time, even before there were fancy paint stores. more than 17,000 years ago, people used things like colored dirt mixed with animal fat or plant juice to create paintings on cave walls. These ancient paintings are still around today because the paint they used was really tough, and the caves protected them. So, paints have a special power to help us remember things from a very long time ago.
In Pakistan, people love to make things look beautiful and love using paint to decorate their homes. Therefore, choosing the best paint brand is super important. In this blog, we're going to talk about the top paint brands in Pakistan that make homes look beautiful with different colors. Let's dive into the world of paint and find out which brands are the top choices for Pakistanis.
Top Paint Brands in Pakistan
Paints are a versatile and essential part of our lives. They are used to protect, decorate, and add color to our homes, businesses, and other structures. There are many great paint brands available in Pakistan, each with its own unique offerings. Some of the top paint brands in Pakistan include:
Brighto Paints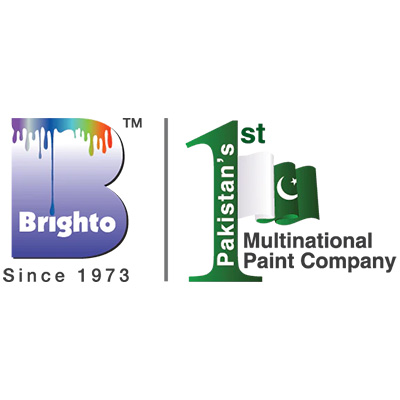 Brighto Paints is a Pakistani multinational paint production company that was established in 1973. It is the first multinational paint production company in Pakistan and was inaugurated by Mr. Kh. Riaz Ahmed Sikka. Brighto Paints is committed to providing the highest level of decorative paint production, supply, and service on a consistent basis to meet its customers' requirements. It offers a wide range of high-quality paints for both interior and exterior use, including water-based paints, solvent-based paints, and decorative paints. Brighto Paints is a leading brand in the Pakistan paint industry and is known for its high-quality products and services.
Berger Paints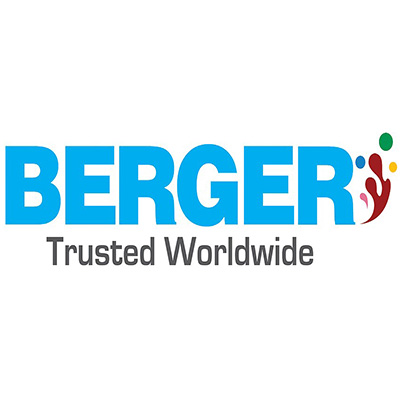 The name Berger, or Lewis Berger, is famous all around the world for colors. But it all began more than 250 years ago in England in 1760. Back then, a young chemist named Lewis Berger started making a special blue color called 'Prussian blue' using a secret method that everyone wanted to know. Mr. Berger got really good at making this blue color, which was used for military uniforms at the time. Thanks to his creativity, people are still coming up with new colors and paints today.
Nippon Paint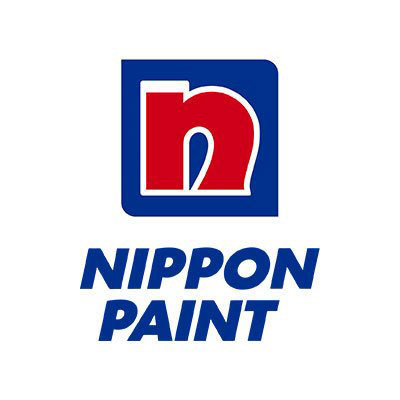 Nippon Paints is a Japanese paint company that was founded in 1881. It is one of the largest paint companies in the world, with operations in over 80 countries. Nippon Paint entered the Pakistani market in 2007 and has since grown to become one of the leading paint companies in the country. Nippon Paint Pakistan has over 600 outlets nationwide, and its products are used by a wide range of customers, including homeowners, businesses, and government agencies. The company is committed to providing high-quality paint products and services to its customers in Pakistan.
Sparco Paints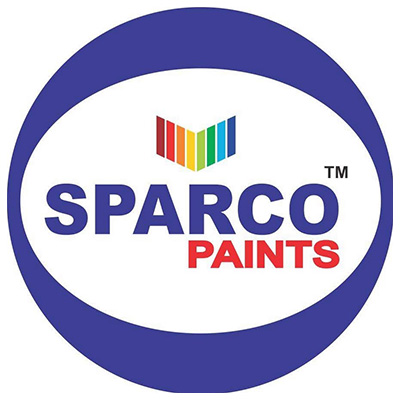 Sika Paint Industries makes a famous brand called "SPARCO" paint that is known in many places. The company started small in 1988 but has grown a lot since then. They make different types of paint, like for houses, cars, and roads. They use the latest technology and research to make their paint better. They have a good reputation for quality and customer service, and they even got a special certification for their quality. They want to keep making great paint and help customers with their expertise.
Diamond Paints
Diamond Paints was established in 182 by Mir Allaudin. Since then, it has played a pivotal role in the chemical industry and continues to deliver quality products and affordable solutions. The company dreams of becoming the number one paint company in Pakistan and is committed to manufacturing high-quality paints and coatings in the country.
Diamond Paints has a strong commitment to quality. The company uses only the finest raw materials and employs the latest technology in its manufacturing process. As a result, Diamond Paints products are known for their durability, performance, and value.
ICI Dulux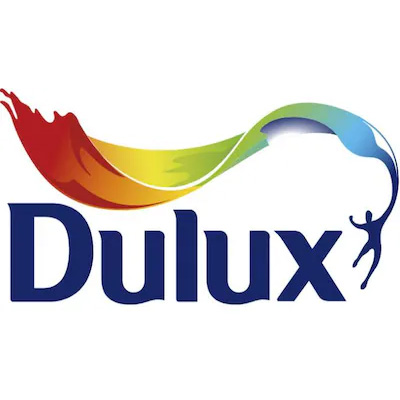 ICI Dulux is a famous brand of high-quality paint made by a company called AkzoNobel. They want to make your surroundings beautiful and protect them using the best paint. In Pakistan, they have a system called ICI Dulux Colour Solutions, which offers more than 2,000 paint colors at special stores. They provide everything you need for painting, from preparing the surface to applying the final coat of paint. They are known for making sure the paint colors are just right.
AkzoNobel is a big company that makes paints, coatings, and special chemicals. They sell their products all over the world and focus on finding eco-friendly solutions. The company is based in Amsterdam and is known for its commitment to sustainability. They have operations in many countries and a lot of employees working to create top-notch products.
Master Paints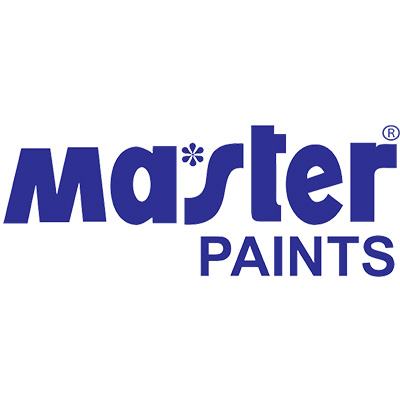 Master Paints Industries (Pvt) Limited is a big paint-making company in Pakistan. They started in 1975 with the goal of bringing new and better paint technology to Pakistan. They worked hard and became one of the top paint companies known for good quality.
The company's success is thanks to smart and experienced people who work there. They have a special department called R&D that focuses on making the best paint using new ideas and technology. They also have a strong team for marketing and making the paint. Because of all this, people trust Master Paints and are happy with their paint.
Happilac
The company called KARSS Paint Industry (Happilac), has been really important in the paint business for a long time, both in our country and around the world. It was started by a person named Khawaja Abdul Razak Sikka in 1978. Since then, they worked hard to make the company better. They started with just a few paint products, but now they make lots of different paint products in really good factories.
Gobi's Paints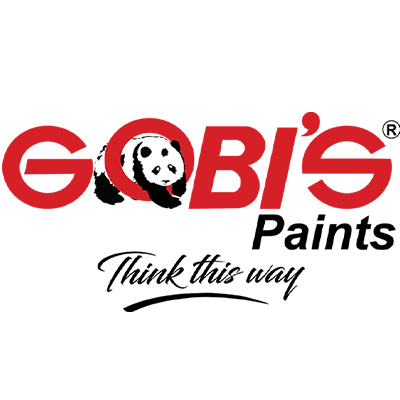 Gobi's Paints is a company in Pakistan that started in 1981. They make really good paint and coatings, and they use advanced technology from Europe. They're known for their high-quality products, professionalism, and good customer service. They make different types of paint for homes, industries, cars, and more.
They also have a subsidiary called Allied Paint that makes great coatings too. Today, Gobi's Paints serves a lot of customers in homes, businesses, and industries, and they care a lot about making their customers happy.
Honey Gold Paints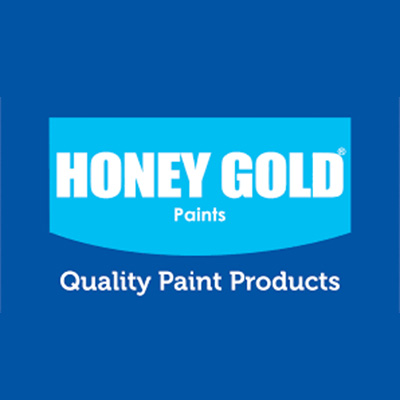 Honey Gold Paints was started in Lahore in 2002 by Mr. Mian Javed Hussain and his sons, Mr. Subhani Javed and Mr. Umair Javed. They make different kinds of paint for inside and outside of buildings. They sell their paints in many cities in Pakistan and want to expand to more places. They've been in the paint business for over ten years and still care a lot about making good quality paint and serving their customers well. They believe in "Customer Centricity," which means putting customers at the center of everything they do. 
Also, Read Our Blog: 7 Best Places to Visit in Northern Areas of Pakistan
Tips for Choosing the Right Paint
When choosing a paint, it is important to consider the following factors:
The type of surface you are painting:

Some paints are better suited for certain surfaces than others. For example, oil-based paints are better for exterior surfaces, while water-based paints are better for interior surfaces.

The desired finish:

Some paints offer a matte finish, while others offer a glossy finish. The desired finish will depend on your personal preference and the type of surface you are painting.

The color:

There are many different colors of paint available, so it is important to choose a color that you like and that will complement your décor.

The durability

: Some paints are more durable than others. If you are painting a high-traffic area, you will need to choose a durable paint.

The price

: Paint can range in price from very affordable to very expensive. It is important to choose a paint that fits your budget.
Conclusion 
We hope this blog post has helped you learn more about the top paint brands in Pakistan and how to choose the right paint for your needs. If you have any further questions, please do not hesitate to contact us.