If you have ever enjoyed a lovely afternoon tea with delicious snacks, then you've experienced the special tradition known as "Hi-Tea."
The tradition of Hi-Tea, as we know it today, can be traced back to the British. In the 17th century, British traders and explorers encountered tea during their travels to the Far East. The English fascination with tea grew, and it became an expensive and fashionable beverage. In the mid-19th century, Anna, the Duchess of Bedford, is credited with popularizing the concept of afternoon tea. Finding herself hungry between lunch and late dinner, she began having tea with light snacks, a habit that quickly caught on among the British elite.
Hi-Tea is now enjoyed by people worldwide, and it is a great way to relax and socialize. It is typically served between 3 pm and 5 pm, and it consists of a variety of tea, snacks, and desserts. 
You can prepare hi-tea at your home or find the best hi-tea restaurant in your area. If you're living in Islamabad, we have gathered the best Hi-tea restaurants in Islamabad in a single blog post. Keep reading and choose your favorite one.
List of Hi-tea Restaurants in Islamabad
Let's explore some of the top Hi Tea restaurants in Islamabad, where you can relish this delightful experience.
Yum Chinese & Thai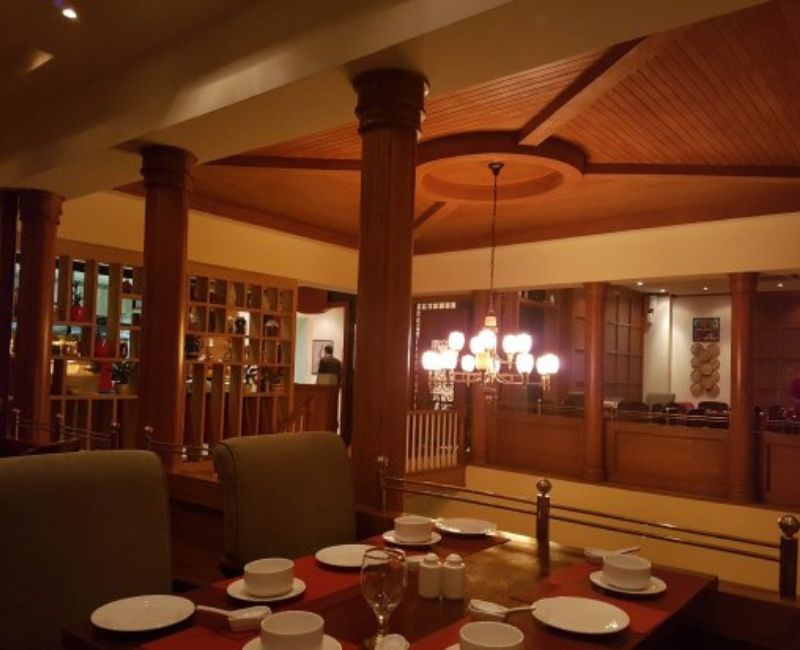 Yum Chinese & Thai is a restaurant serving Chinese and Thai cuisine. You can enjoy a mix of savory and sweet dishes along with tea in this hi-tea restaurant. The hi-tea is usually served in the late afternoon or early evening. Their menu includes a wide variety of Chinese and continental dishes. The quality of all the food there is consistently good.
Location: Street 16, Rana Market, F-7/2, Islamabad
Timings: 3.30 pm – 7.00 pm
Contact number: +92 3 111 122 102
Tuscany Courtyard Islamabad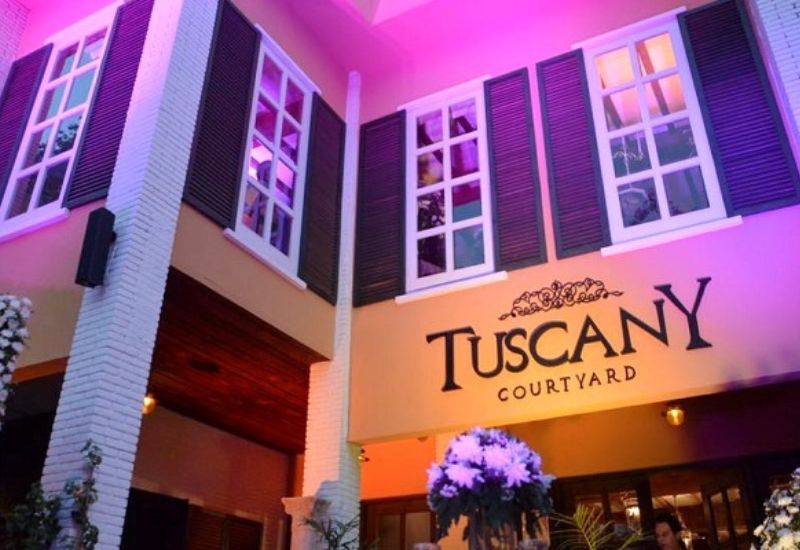 Tuscany Courtyard in Islamabad is a fantastic place for a luxurious and special high tea experience. It's located in Kohsar Market, Street 10. The restaurant offers various delicious appetizers, main courses, and desserts that you'll love. The beautiful and elegant ambiance makes it a perfect spot for a memorable meal.
Location: Kohsar Market, F-6/3 · Islamabad, Pakistan, Islamabad, Pakistan
Timings: Friday, Saturday, Sunday (3.30 pm- 7.00 pm)
Contact number: (051) 8445544
Des Pardes Restaurant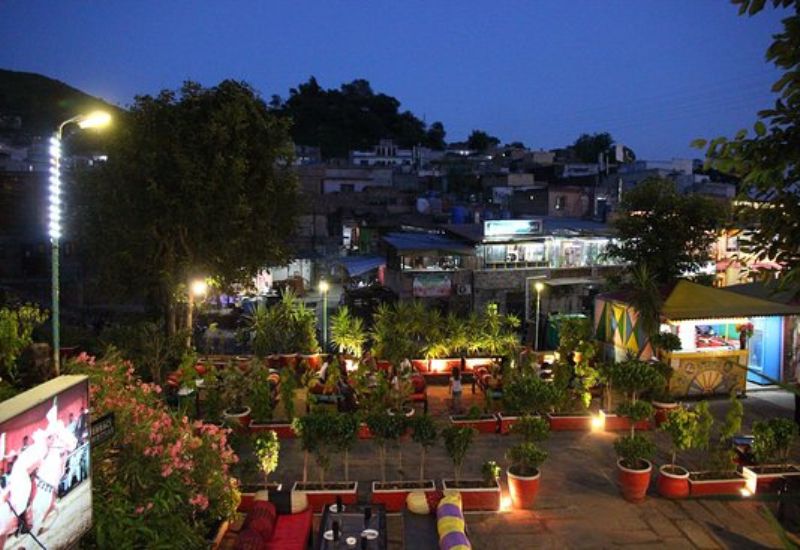 Des Pardes is an excellent place for an evening out for those who love desi food and the atmosphere. The hi-tea at Des Pardes is known for its special desi snacks, and the soothing tea is another reason to choose Des Pardes over other places. Des Pardes' atmosphere is welcoming and inviting, making you feel at ease as soon as you walk in. The food is also delicious, with each dish exceeding your expectations.
Location: Saidpur village, Islamabad, Pakistan 
Contact: (051) 2320009
English Tea House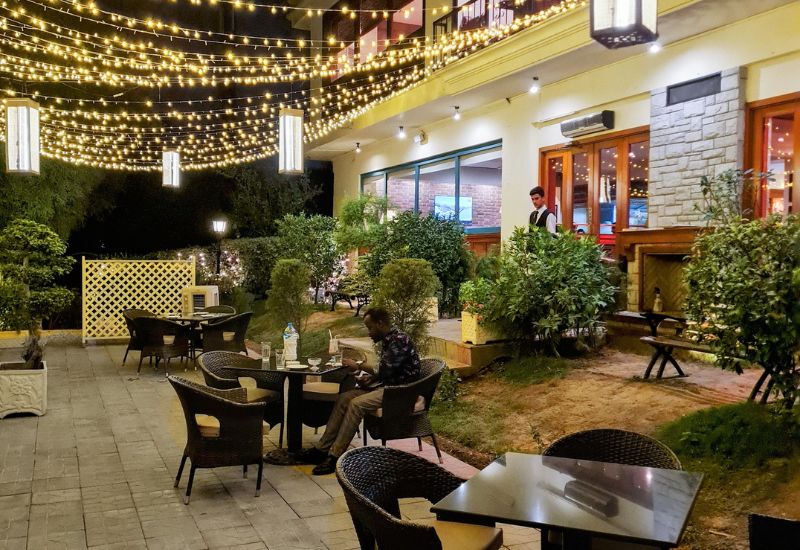 The English Tea House offers vintage aesthetic and cozy dining options, serving breakfast, lunch, cream tea, dinner, and a cup of coffee with your favorite tasty dessert. The cafe has a prime location and a resonant, warm, and striking aura, making it a great place to chat with friends and family in a comfortable setting.
Location: Street 16, F-7/2, next to Rana Market, Islamabad, Pakistan
Contact: +923111122102
Chaaye Khana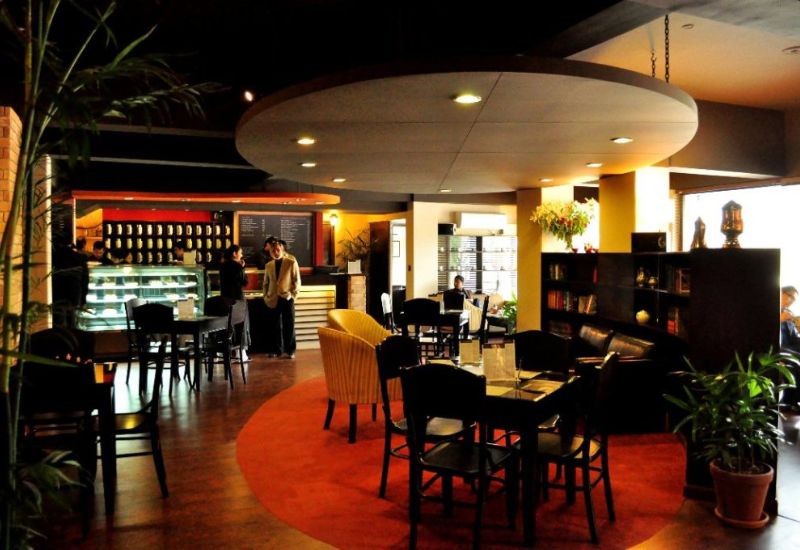 Chaaye Khana, a well-liked teahouse in F.6, has been customers' favorite since its establishment. It offers a diverse menu for high tea in addition to its extensive selection of teas. You can choose from BBQ, chakra corner, salads, starters, desserts, and main courses. Peshawari kehwa, tandoori chai, and Kashmiri tea are their specialty.
Locations: 
Shop # 11, Block B, United Bakery Plaza, Super Market, F-6, Islamabad
          – Contact: (051) 8312193
3rd Floor Centaurus Mall, Islamabad
           – Contact: (0346) 0004455
Plot# 16, Fantom Mall, I-8 Markaz Islamabad
           – Contact: (051) 8315431
1st Floor, Crown Plaza, Mehr Ali Rd, Islamabad
            – Contact: (051) 2224300
Ground Floor, J7 Emporium Mall, B17 Multigardens, Islamabad
            – Contact: (051) 6120506
Tandoori Restaurant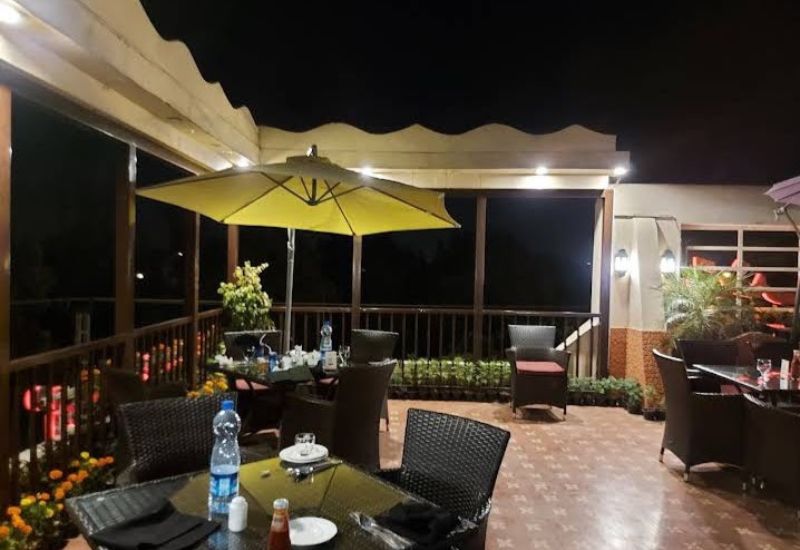 Tandoori restaurant is a great place to enjoy a hi-tea at a reasonable price in Islamabad. The hi-tea menu offers a variety of sandwiches and desserts, which can be enjoyed with your favorite hot beverage. The food is always delicious, and the ambiance is relaxing, making it the perfect place to unwind after work.
Location: 66 Street No. 25, F-10/1, Islamabad
Hi-Tea Timings: 3 pm – 6 pm
Contact: +923470707777
Nadia Cafe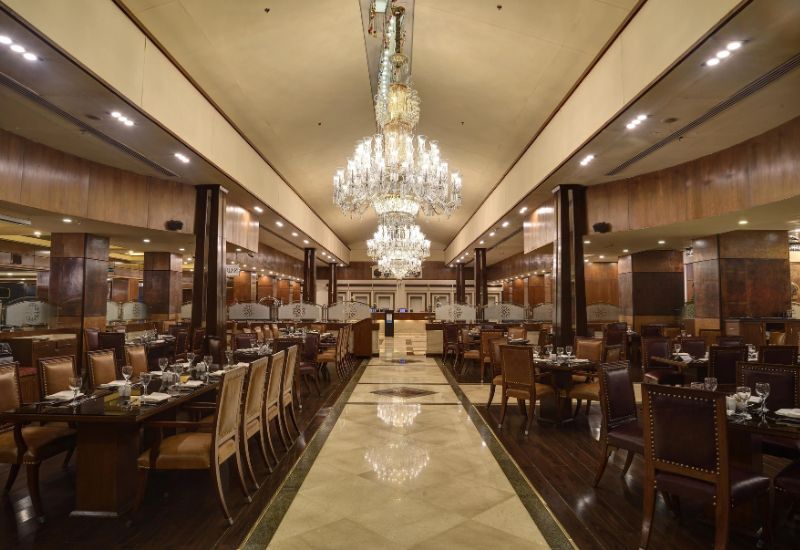 Nadia Cafe is located in the Marriot Hotel. The menu offers a wonderful atmosphere, and the food quality is excellent. This restaurant offers a variety of continental, Chinese, and Pakistani dishes, including many mouth-watering options, including fast food, traditional Pakistani food, shawarmas, and wraps.
The restaurant is relatively expensive, but it offers live music at times and is a great place for family gatherings and business dinners. The atmosphere is soothing and calm, and there is both indoor and outdoor seating.
Location: Agha Khan Road،, F-5/1, Islamabad
Phone: (051) 2826121
Atrio Café & Grill
From delicious cuisines to breathtaking views of Margalla Hills is the best choice for you. The top-ranking rooftop restaurant with a decent designed menu at affordable prices is worth experiencing than other cafes with similar cuisines and vibes. Another distinguishing thing about this cafe is its antique decor and ambiance. Its hi-tea platter is enough for two people to enjoy chicken wings, penne pasta, sandwiches, refreshing drinks, cakes, tea or coffee, and many more.
Location: Jinnah Super Market, F-7 Markaz, Islamabad, Pakistan
Contact: (051) 8319999
Timings: 3:00 pm to 6:30 pm
Pappasallis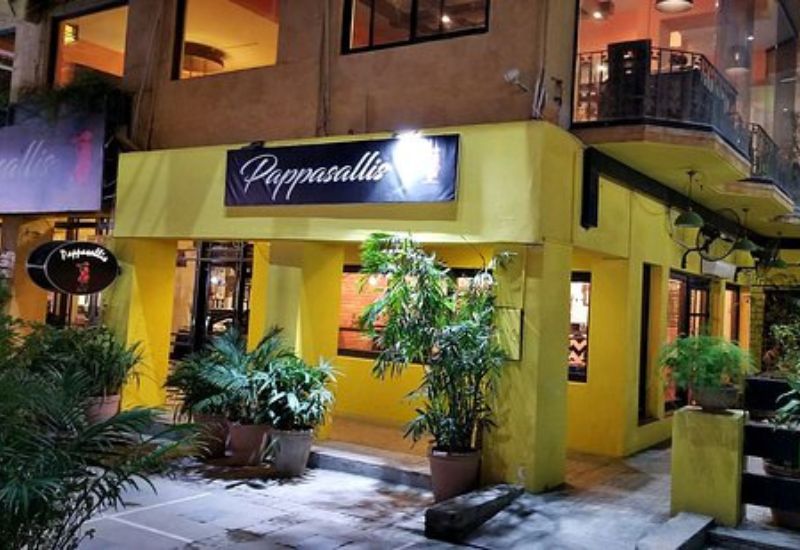 Pappasallis, a well-known Italian restaurant in Islamabad, is also popular for its hi-tea menu. In addition to its delicious Italian snacks, the restaurant also offers a variety of other tasty tea snacks. Pappasallis' hi-tea can transform boring evenings into exciting ones.
Hi-TeaTimings: 3 pm – 6 pm
Location: 13-E, Jinnah Super Market, F-7 Markaz Islamabad
Contact: (051) 111 172 772
Street 1 Cafe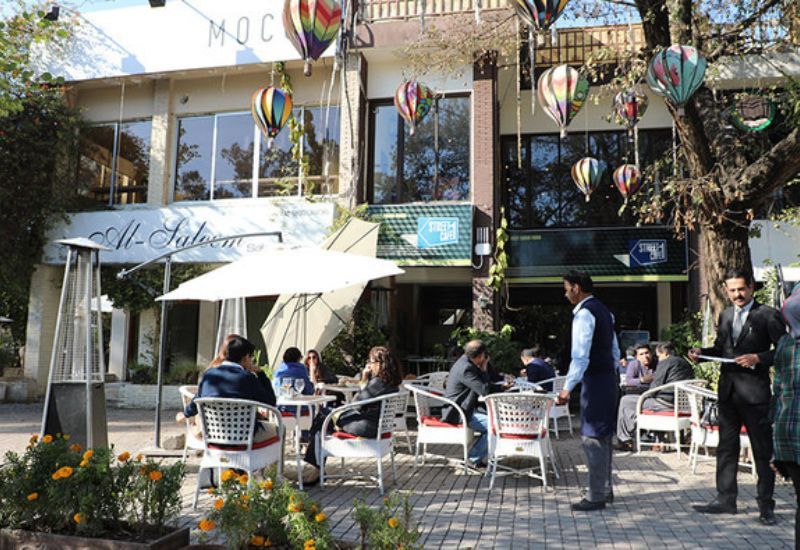 The Street 1 Café is a well-known restaurant that specializes in Chinese, Pakistani, and Italian cuisine. It is known for its affordable prices, delicious food, and pleasant dining experience. Additionally, it serves the best high tea in Islamabad.
The hi-tea menu offers a variety of delicious items, all served with a choice of tea or coffee. In addition to its excellent cuisine, the establishment is also known for its stunning surroundings.
Location: Street 10, F-6/3, Islamabad
Contact: 0300 8546491
Also, Read Our Blog: Top 10 Best Swimming Pools in Islamabad
Mindanao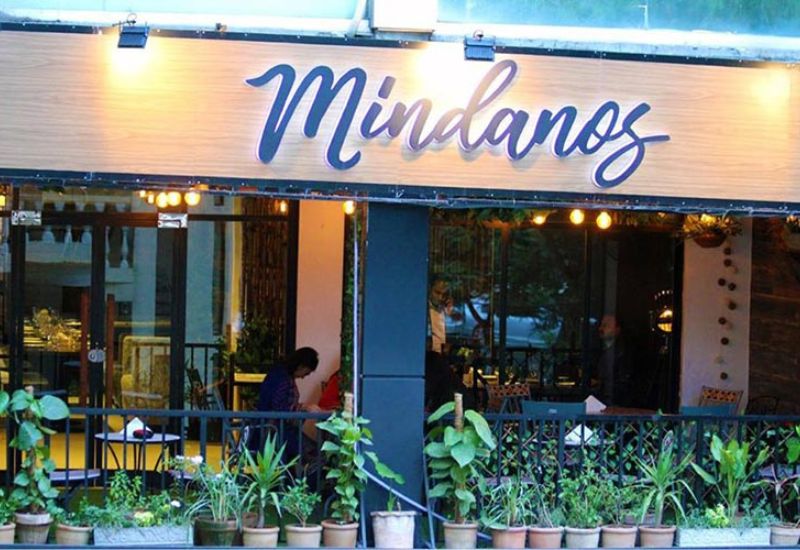 Mindanao offers a delicious and affordable hi-tea buffet that is served in two sittings to accommodate a large number of diners. The Special Lasagna and Singaporean Chowmein are two of the many must-try dishes on the menu. With over 30 items and a wide selection of desserts, you'll never get tired of the variety. Everything is fresh and flavorful, served in a pleasant setting, and ideal for a gathering with friends and family.
Location: 1st floor, Unit 1, Block E, F6 Markaz, Islamabad
Contact: (051) 8316715
Shakespeare's Lounge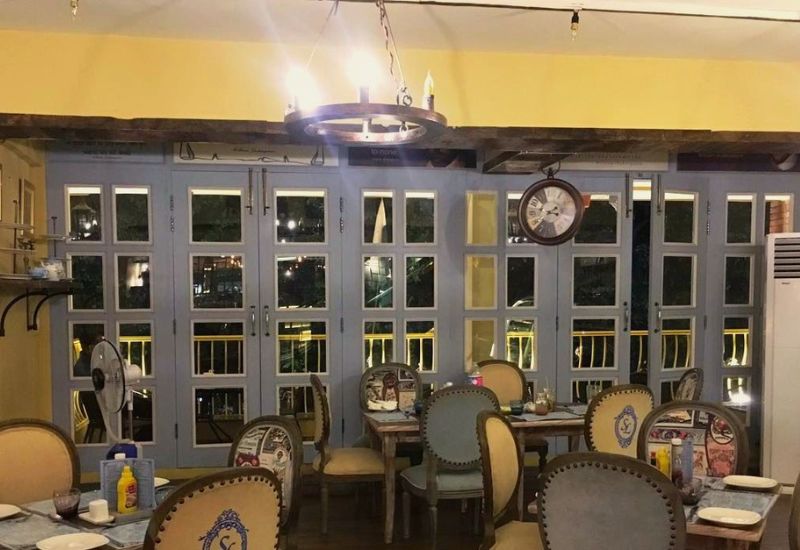 Shakespeare's Lounge is a hi-tea restaurant in Islamabad that offers a unique Victorian-era ambiance. Its elegant décor and vintage furniture make it the perfect place for a refined and charming hi-tea experience. The hi-tea menu includes a variety of teas, sandwiches, and pastries to tantalize your taste buds. Suppose you're looking for a sophisticated and elegant setting for your hi-tea. In that case, Shakespeare's Lounge in F-7 Jinnah Super Market 2nd Floor, Union Gold Plaza, College Rd, Islamabad, is an excellent choice and a must-visit in Islamabad.
Monal Restaurant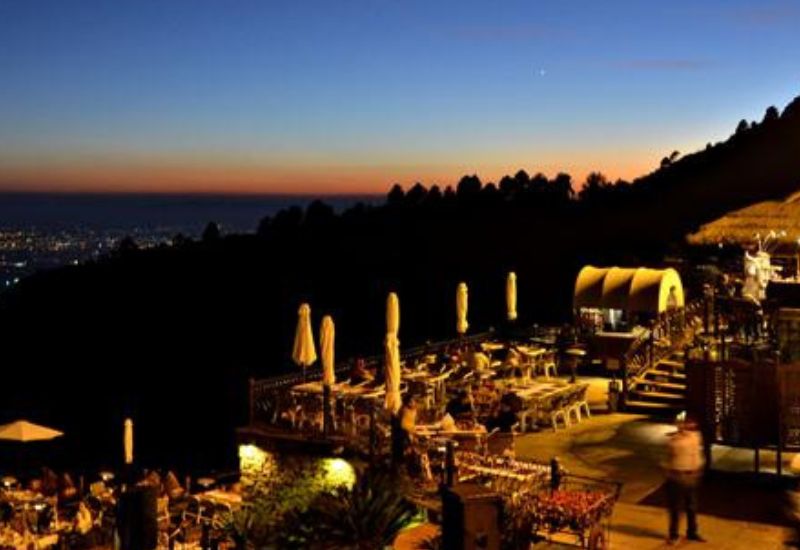 Monal is the top-rated hi-tea restaurant in Islamabad, serving the city's best hi-tea platters. This popular tourist destination is located in the lush Margalla Hills and offers stunning views of the federal capital from its terrace dining area. The restaurant serves a variety of international, continental, and fast food options.
Monal is well-known for its hi-tea and coffee. In addition to a meal buffet for breakfast, lunch, and dinner, it serves a delicious hi-tea platter. The Continental hi-tea platter includes chicken wings, spring rolls, samosas, hamburgers, French fries, a cupcake, and a choice of tea or coffee. The Pakistani hi-tea platter includes naan, chutney, gulab jamun, samosas, fritters, barbecue items, and more. It is served with coffee or tea, costing approximately PKR 895 plus tax per person.
Location: Pir Sohawa Road, Margalla Hills, Islamabad
Timing: 3 PM To 7 PM
Contact Number: 051 2898044 
The Polo Lounge in Serena Hotel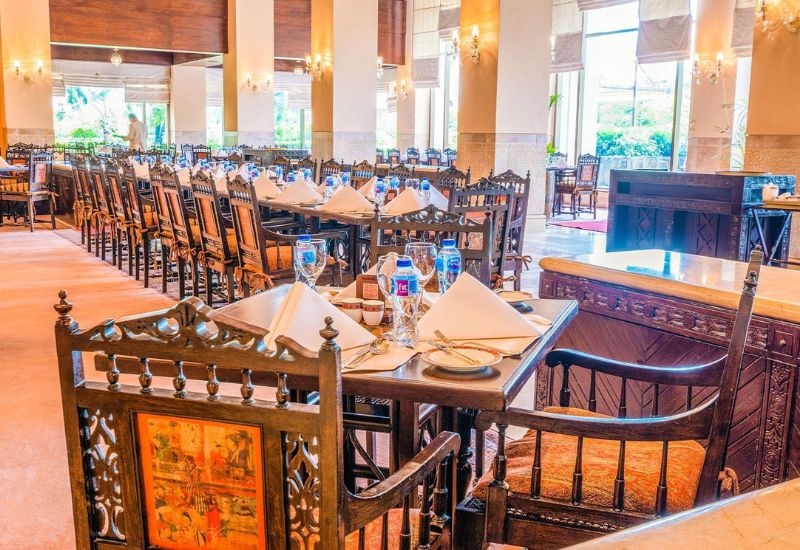 The Polo Lounge is a fine-dining restaurant in the Serena Hotel that offers a luxurious high tea experience. The restaurant offers a variety of savory and sweet options, as well as a variety of teas and coffees. The restaurant's elegant and sophisticated atmosphere makes it an ideal location for a special occasion.
Location: Khayaban-e-Suhrwardy, Opposite Convention Centre, Islamabad
Timings: 4:00 pm-6:00 pm 
Rakaposhi Heights Restaurant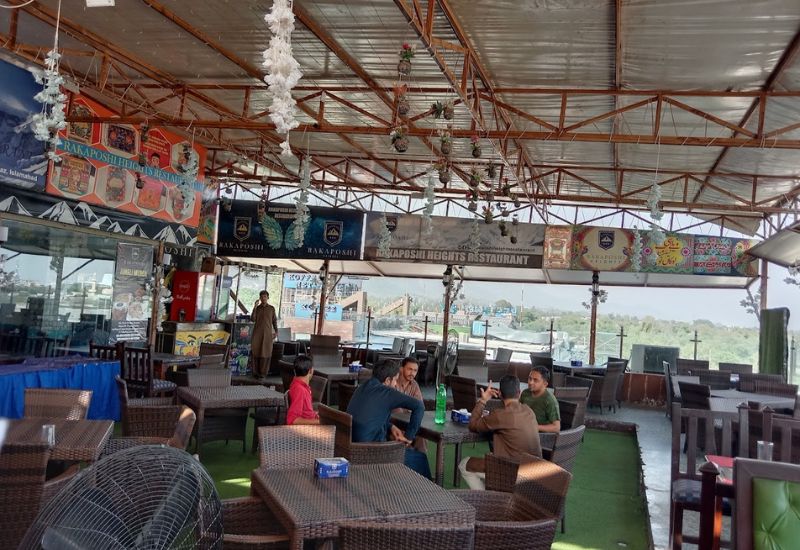 Rakaposhi Height is an Afghan restaurant located on the rooftop of F7 Markaz in Islamabad. It offers stunning views of the city while you enjoy authentic Afghan cuisine. The restaurant has an Afghan chef who knows the authentic taste and spices that are used in traditional Afghan dishes.
You can also enjoy live music every night, which is a perfect experience for anyone looking to escape the hectic and busy routines of work. Rakaposhi offers lunch, high tea, and dinner buffets at incredibly reasonable prices. You can enjoy a wide variety of 35 dishes at their high tea.
Location: 4th Floor, Ammar Center, Jinnah Super Market, F7, Islamabad, Pakistan
Contact: 0335 8586660
Conclusion 
If you find yourself in Islamabad and in need of a relaxing afternoon with mouthwatering treats, do not hesitate to explore the various Hi-Tea restaurants in Islamabad. Whether it's a special occasion, a casual catch-up, or a moment of personal indulgence, Hi-Tea is the perfect way to make any day a little more delightful.