When the suffocating summer heat hits Islamabad, there's no better way to beat it than by taking a refreshing dip in a top-notch swimming pool. Islamabad offers a range of luxurious and well-maintained swimming pools catering to residents and tourists.
No matter what your budget or interests, you're sure to find the best swimming pool in Islamabad that's perfect for you. So next time you're in the city, be sure to cool off in one of these amazing pools!
List of 10 best swimming pools in Islamabad
Here is a list of the top 10 best swimming pools in Islamabad. These swimming pools offer various amenities and facilities and require memberships or entry fees. 
Ramada Hotel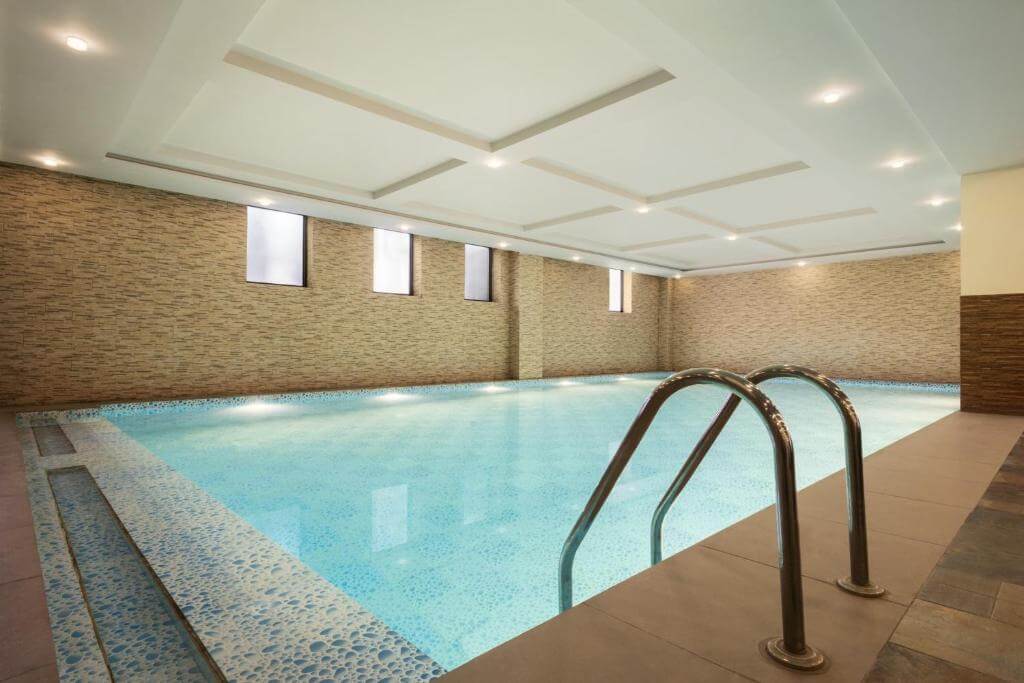 Ramada Islamabad is a fancy hotel located at Muree Road, Islamabad. It provides excellent rooms, dining options, and a swimming pool where guests can relax and get away from the busy city life.
The Ramada Islamabad swimming pool is located in the basement of the Hotel. Whether you're tired from work or exploring the city, this pool is the perfect place to relax. The poolside area is designed to provide a luxurious experience for visitors. Comfortable lounge chairs, umbrellas, and a dedicated poolside service add to the overall enjoyment of the guests.
Besides swimming, you can also book the pool to throw private events like Bridal Showers, Bachelorette Parties, or Baby Showers. It adds a touch of luxury to any celebration.
Location: Ramada Islamabad, 1, Club Road, Murree Road, Islamabad – 44000
Serena Hotel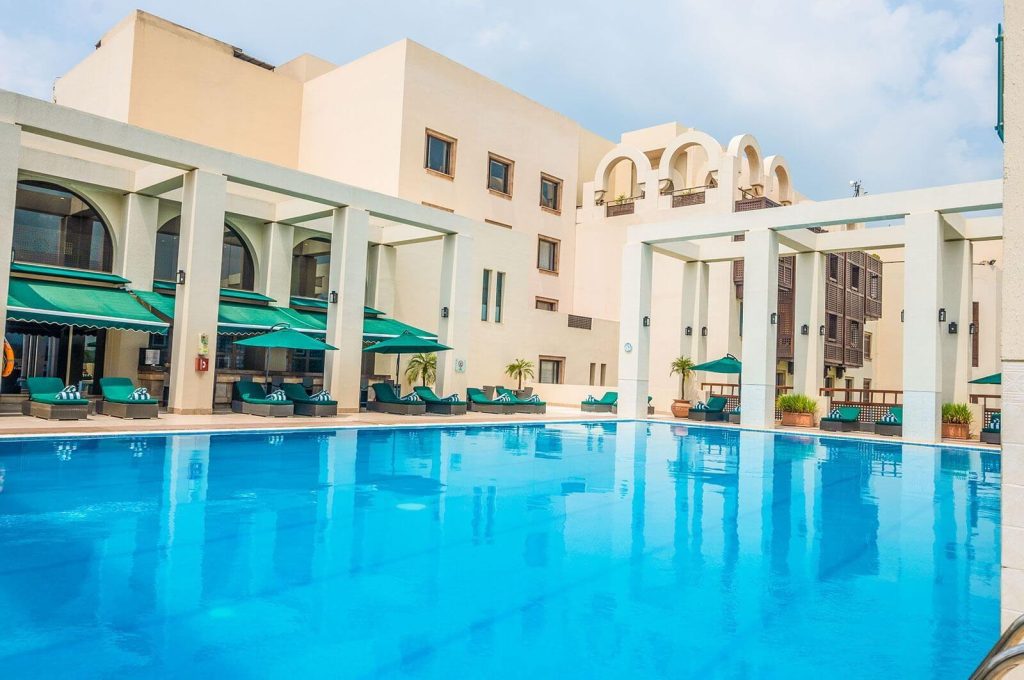 Islamabad Serena Hotel is a very famous hotel located on Khayaban-e-Suhrwardy in Islamabad. It's a 5-star hotel known for its top-notch amenities, beautiful interior, and stunning view of Margalla Hills.
If you want to go swimming in the city, you should definitely visit the Maisha Spa & Health Club inside the Serena Hotel. It's one of the best fitness centers in Islamabad, offering modern gym equipment, jogging tracks, spa services, and various fitness classes. The club also has a fantastic swimming pool where you can dip and enjoy poolside snacks at the luxurious Pool Bar. The Hotel's swimming pool is a fantastic spot to unwind and cool down on a hot day. The pool is also heated so that you can swim year-round. There are also a few poolside chairs and tables for drinks or snacks. The pool is open from 7 a.m. to 10 p.m. every day.
Islamabad Club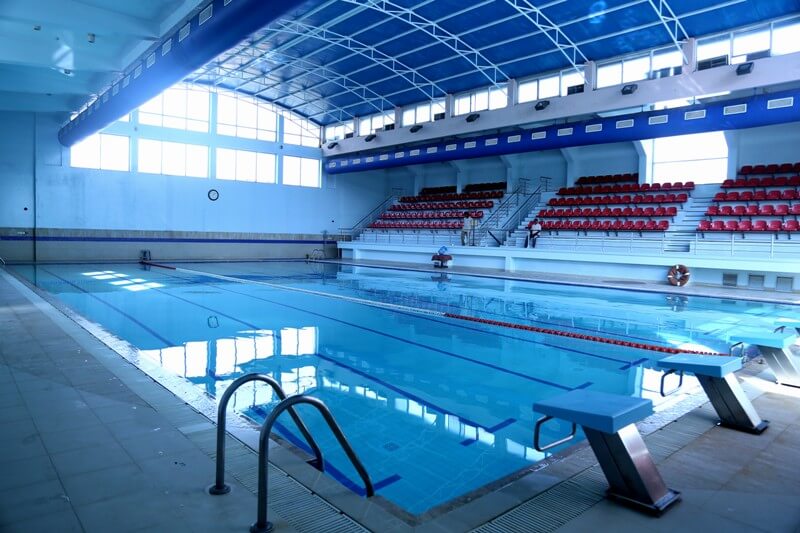 If you're looking for a place to cool off and relax, the Islamabad Club swimming pool is the perfect spot. 
The Islamabad Club Swimming Pool offers both covered and outdoor pools. With a strong focus on hygiene and safety, the management ensures the water remains pure and hazard-free while maintaining a comfortable temperature year-round. Professional lifeguards oversee the pool area, providing a secure environment for all swimmers. The club also offers coaching facilities for both ladies and gents. 
A pavilion with a capacity for 250 people serves as a perfect venue for events like the Swimming Gala, adding grandeur to the aquatic experience. Families are well catered to, with a separate play area and smaller pools for children, making it an ideal destination for family outings. Moreover, the Club Café provides a cozy retreat for members to relax and unwind after a refreshing swim.
Islamabad Marriot Hotel
The Islamabad Marriott Hotel has a fitness center called Xavier Health Club, which is equipped with equipment for all types of exercise, including cardio machines, weight machines, and free weights. The fitness center also has a steam room, a spa, an indoor & outdoor pool, and professional personal trainers who can help guests develop and follow a fitness routine.
The Xavier Health Club's swimming pool area is one of its most appealing features. Depending on the weather and your preference, you can take a refreshing dip in either the indoor or outdoor pool. The indoor pool is a peaceful setting for swimmers to do laps and enjoy water-based workouts. On the other hand, the outdoor pool is a stunning setting in the middle of lush greenery, making it the ideal spot to relax and soak up some sun on pleasant days.
Location: Aga Khan Road, Shalimar, Islamabad 
Gun & Country Club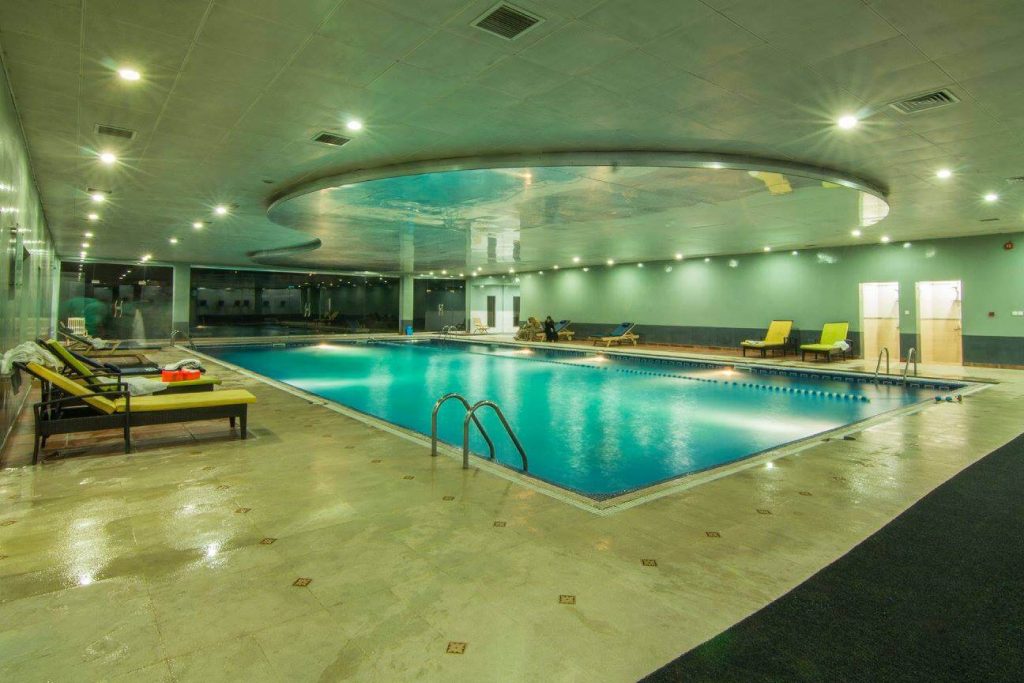 The Gun & Country Club in Islamabad is a famous leisure club that offers shooting facilities and other amenities, including a luxurious swimming pool complex. It features both indoor and outdoor pools. The club ensures inclusivity with a separate section for women and offers discounts to students. Besides promoting health and fitness, the swimming pool complex is a hub for social interaction and bonding among members and visitors.
Location: Off Garden Ave, Near Islamabad Sports Complex, Islamabad 
Jacaranda Family Club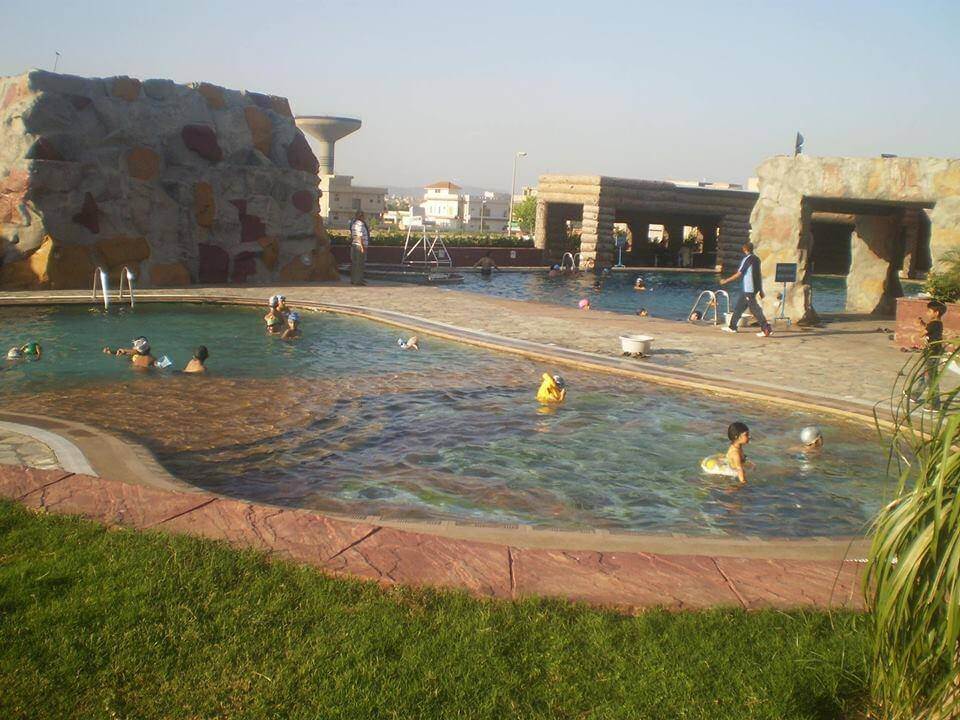 If you're a resident of DHA or Bahria Town in Islamabad and you're on the hunt for a fantastic place to enjoy a refreshing swim, then the Jacaranda Family Club is the best choice. This private club is exclusively for members of the Jacaranda family, and it offers a delightful retreat for individuals and families seeking a top-notch swimming experience.
The best part about the Jacaranda Family Club swimming pool is that it's open throughout the year. Whether it's the scorching heat of summer or the chilly days of winter, you can always take a refreshing dive into the sparkling waters of this delightful pool. So, you no longer have to wait for the perfect season to indulge in your passion for swimming.
Location: Club Avenue, Sector E, Phase II, DHA Islamabad
Islamabad Sports Complex
The Sports Complex Swimming Pool is an impressive facility offering various amenities to cater to swimmers of all levels. The competition pool features electronic timing equipment and starting blocks for professional events. The diving pool includes platforms at different heights and air nozzles for wave-making. 
A separate block houses water treatment and power distribution facilities. The complex also provides essential facilities like change rooms, showers, and first-aid rooms. A covered practicing pool with provisions for lady swimmers, temperature control, and children's pools for safe water play are available. The Sports Complex Swimming Pool is a state-of-the-art aquatic haven for athletes and enthusiasts.
Megazone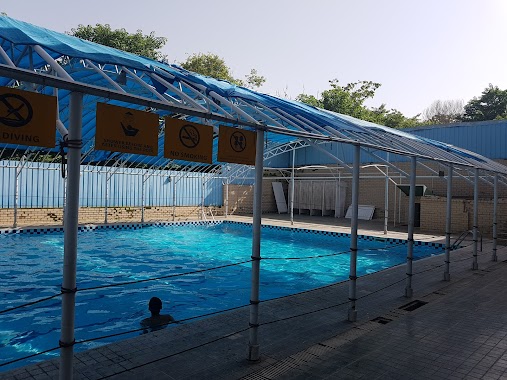 The Megazone swimming pool in F-9, Islamabad, is a smaller-sized pool designed for recreational purposes rather than professional swimmers. It offers a relaxing and enjoyable environment for families and beginners to enjoy water-based activities. Lifeguards supervise the pool to ensure safety, making it an ideal family bonding and socializing venue. Additionally, it can be rented for parties and gatherings, making it a perfect destination for a refreshing escape in the city's heart.
Also, Check Out Our Blog: 15 Best Residential Areas in Islamabad
PN Swimming Pool
The PN Swimming Pool in Islamabad, managed by the Pakistan Navy, offers a serene and safe escape in the Margalla hills. It has separate sections for males, females, and children, ensuring privacy and security. The pool also provides swimming classes for all ages. Access is limited to those linked with the Pakistan Navy. It operates from 6 a.m. and offers a picturesque location to beat the summer heat. 
Location: E-8, Islamabad, Islamabad Capital Territory, Pakistan.
Cloud Nine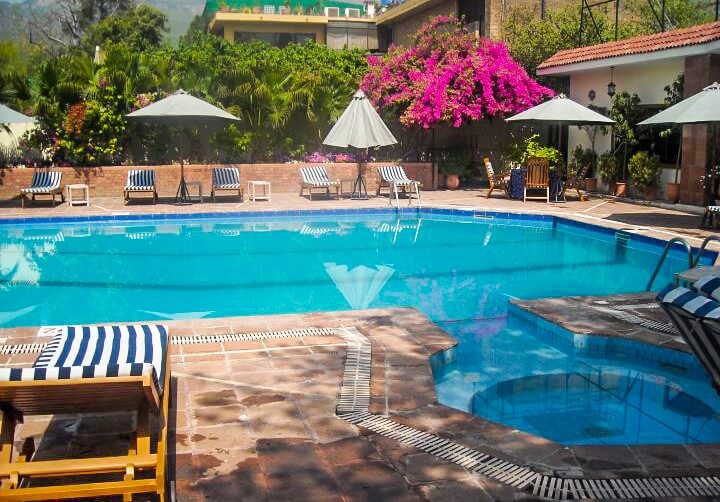 Cloud Nine Swimming Pool in Islamabad is a top-notch facility, open 24/7, offering a range of amenities for a delightful swimming experience. The pool deck is spacious and features a cafe on-site. The friendly staff and state-of-the-art facilities ensure all swimming needs are met. Cloud Nine stands out as a luxurious destination for leisure and relaxation in the city. 
Benefits of Swimming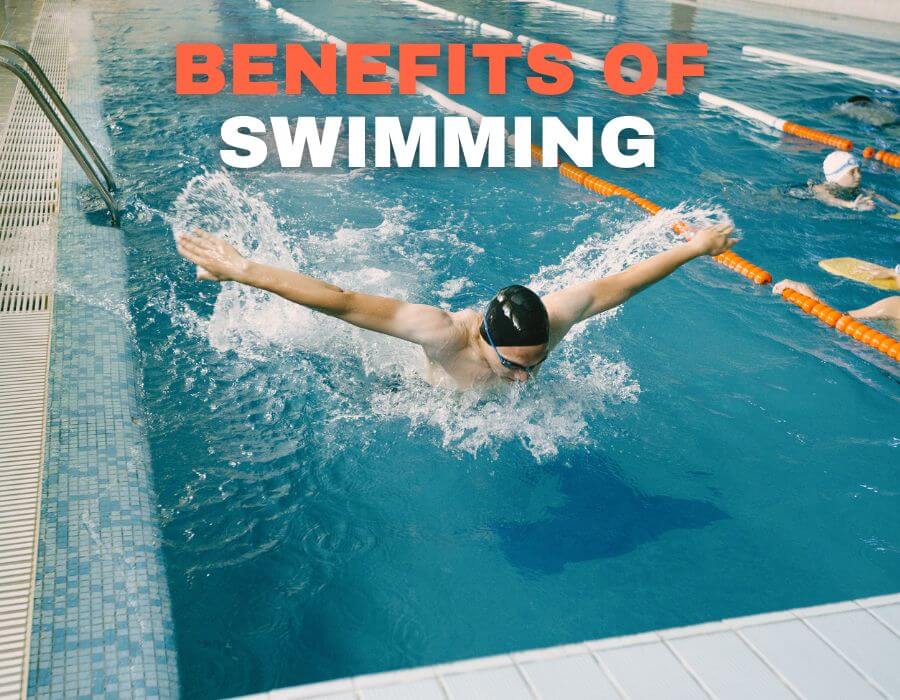 Swimming is a great way to get exercise, and it has many benefits. It has a wide range of advantages for both physical and mental health. Here are some of the key advantages:
Cardiovascular Health:

Swimming helps strengthen the heart and improve blood circulation. It can decrease the risk of hypertension, heart disease, and stroke.

Full-Body Workout:

It engages multiple muscle groups, providing a complete body workout. It tones muscles, builds strength, and enhances flexibility and endurance.

Low Impact:

Swimming places less stress on joints and bones than running. This makes it suitable for people of all ages and fitness levels.

Weight Management:

Regular swimming can aid in weight management by burning calories and increasing metabolism. It can be an effective part of a weight loss or weight maintenance program.

Stress Relief:

Being in the water and engaging in rhythmic movements can promote relaxation and reduce stress levels. Swimming can also release endorphins, which are natural mood lifters.

Improved Lung Capacity:

Swimming requires controlled breathing techniques, which can enhance lung capacity and respiratory efficiency over time.

Better Flexibility:

The range of motion involved in swimming strokes helps improve shoulders, hips, and back flexibility.

Enhanced Coordination:

Swimming involves coordinating arm and leg movements and breathing rhythmically. This can improve overall body coordination and balance.

Decreased Risk of Chronic Diseases: Regular swimming can reduce the risk of chronic diseases such as diabetes etc.

Social Engagement:

Swimming can be a social activity, whether you join a swim club, participate in water aerobics classes, or swim with friends and family. Social interactions contribute to mental well-being.

Improved Sleep:

Engaging in physical activity like swimming can promote better sleep patterns and overall sleep quality.
Remember to always swim in a safe environment, follow proper swimming techniques, and take swimming lessons if you are new to the sport to maximize its benefits while minimizing the risk of injury.
Essentials of Swimming
To enjoy swimming safely and comfortably, you'll need several essential items. Here's a list of things you'll need:
Swimsuit

Swim Cap (optional)

Goggles

Towel

Sunscreen

Swim Bag

Flip-flops or Pool Shoes

Water Bottle

Swim Fins (optional)

Ear Plugs and Nose Clips (optional)

Swim Training Aids
Remember that safety should always be a priority when swimming. Make sure you are familiar with the swimming facility's rules and regulations, and be mindful of your own swimming abilities. If you are not a confident swimmer, consider taking swimming lessons to improve your skills and increase your water safety.
Conclusion
Islamabad offers a delightful array of swimming pools that cater to every individual's preferences and needs. Whether you seek a luxurious experience in a top-notch hotel, a family-friendly environment, or a serene escape amidst lush greenery, the city has it all. These swimming pools not only provide a respite from the scorching summer heat but also offer a wide range of health benefits for both the body and mind.