Finding a place for you to rest when you're traveling is an important aspect of your trip. Motels and guest houses are two of the most common types of accommodations. It is important to note that they have some essential differences that can have an impact on your stay. Let's learn what makes these two types of places unique so you can decide which suits you better. Motels are usually more budget-friendly than guest houses. They are also usually located in more rural areas, while guest houses are often located in more urban areas. In this blog post, we will explore the difference between motel and guest house.
What is a Motel?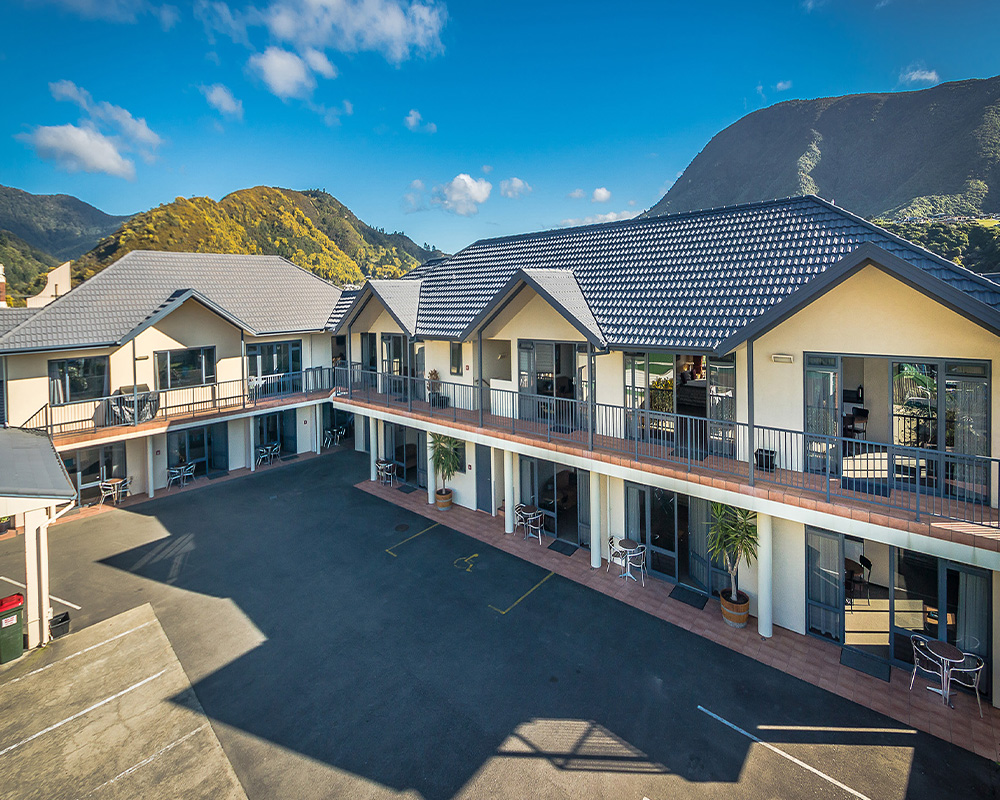 Imagine you're on a road trip and driving along a highway for a long distance. After several hours of driving, you start to feel tired and decide to find a place to rest for the night. You don't want to spend a lot of money on a fancy hotel with lots of amenities. You just need something affordable with basics. You come across a sign that reads "motel" situated just off the highway. That is exactly the place you are looking for!
Motels are like resting spots near highways for people traveling by road. They're not as fancy as hotels, but they're good for staying a night or two. It typically provides lodging and parking facilities conveniently located near major roads or highways. Imagine you're on a long trip and need a place to sleep – that's when motels come in handy. They're usually close to gas stations and highways, making them convenient for travelers. While you won't find all the luxuries, motels are a simple and easy choice for a quick rest during your journey.
In comparison with hotels, the check-in and check-out processes are straightforward. Check-in process involves arriving at the front desk, providing your identification and reservation details, and receiving your room key. This is when you officially start your stay. When it's time to check out, you inform the front desk that you're leaving, return the room key, settle any outstanding charges, and hand over the room in the condition you found it. 
What is a Guest House?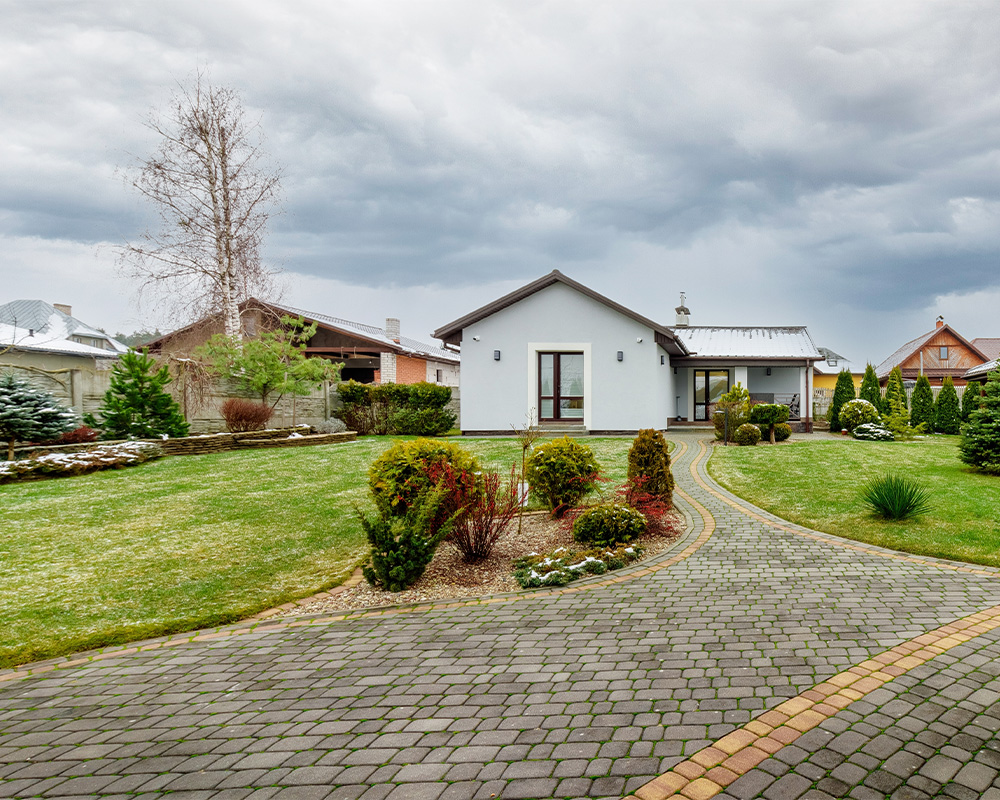 Guest houses are a type of accommodation that is typically smaller than a hotel and offers a more personal experience. They can be standalone houses or apartments and can offer a range of sleeping options, from single beds to multi-room private units. Some guest houses only offer one room, while others offer many. Guest houses are ideal for travelers seeking a relaxed, homely atmosphere and more personal space than a hotel. They are often located in residential areas, which can give travelers a better sense of the local culture. Guest houses are also typically cheaper than hotels, making them a good option for budget-minded travelers.
Key features of a guest house
Homely Environment: Guest houses are designed to create a more comfortable and relaxed environment, often resembling a home rather than a commercial lodging establishment.
Private atmosphere: Unlike motels, guest houses typically have a smaller number of rooms available for guests, which can lead to a more private and cozy atmosphere.
Personalized Service: The staff in guest houses often interact closely with guests, providing a more personalized and attentive level of service. This can include recommendations for local attractions, dining options, and other travel-related assistance.
Local Experience: Staying at a guest house can allow travelers to experience local culture and lifestyle more intimately, as hosts may share insights into the area's traditions and customs.
Affordability: Guest houses can be a more budget-friendly accommodation option compared to larger hotels, making them attractive to travelers seeking value for their money.
Difference Between Motel and Guest House
The main difference between motel and guest house is that a motel is typically located along a highway or other major road and has rooms that open directly onto the parking lot, while a guest house is usually located in a residential area and has rooms that are accessed from a central hallway. 
Other difference between motel and guest house include the following;
Purpose
Motel: The purpose of a motel is to provide shelter to travelers. They are best fit if you are traveling and want to stay for a night.
Guesthouse: The purpose of a guest house is to accommodate people for a longer time. If you are visiting a place with your partner, family, or friends and want to stay in that place for a longer time, consider staying in a guest house. 
Atmosphere
Motel: A motel room is usually a better choice if "service" is important to you. You can benefit if you are a large group, have children, are on a tight schedule, or want quick and streamlined services (airport pick-up, room service, etc.). They have in-house staff who can assist with anything you need.
Guest House: Generally, the atmosphere of a guest house is more homely as compared to a motel. You can do whatever you want because you book a whole house. Moreover, you can cook whatever you want. You can prepare something healthy for yourself.
Prices
Motel: Motels are more affordable as compared to guesthouses. Since motels are used for short stays and do not have many amenities, you pay less.
Guesthouse: Because guesthouses have many rooms, including bedrooms, bathrooms, and kitchens, and you stay there for a longer period, they are more expensive compared with motels.
Safety 
Motel: In general, both motels and guesthouses are safe. The safety of motels in uninhabited areas may be lower than motels in populated areas. 
Guest house: The safety of a guest house depends on the place it is located and its neighborhood. When considering a guesthouse for a stay, always research its neighborhoods before making your decision.
Privacy 
Motel: In a motel, you have privacy in your booked room. You may lose privacy when you step outside of your room, as other people may be living there as well.
Guesthouse: Guesthouses offer complete privacy to their guests. Since you own the whole house, you are free to do whatever you want. You can cook whatever you want and have dinner in the backyard. You can even throw a BBQ party with your family and friends.
Amenities
Motel: You will get amenities such as a separate room and bathroom, bathroom, room services, and free WiFi in a motel. Some high-quality motels also provide you with basic bathroom accessories such as soap, shampoo, toothpaste, and more. However, most motels do not provide these items, so you'll need to bring them with you.
Guesthouse: In a guest house, you will find bedrooms, a kitchen with accessories, a parking lot, and free WiFi. It is important to carry the basic things with you, such as shampoo, soap, toothpaste, etc.
Conclusion 
Understanding the difference between motel and guest house can greatly enhance your travel experience, ensuring that you choose the accommodation that best suits your needs and preferences. Motels serve as convenient stopovers for road-trippers seeking a quick rest during their journey. They offer straightforward check-in processes and cater to travelers on the move, providing essential amenities for a brief stay. On the other hand, guest houses present a more personalized and homely atmosphere, perfect for those seeking a deeper connection with the local culture and a more extended stay. 
Related Blogs
What is the Difference Between Balcony and Veranda?