It's never been easier to transform your living space from drab to fab! If you've been wanting to add a touch of creativity to your home, but the thought of complicated decorating projects makes you run away, don't worry! In this guide, we're going to share some jaw-droppingly simple yet insanely effective ways to add magic and personality to every corner of your house. Whether you're a design novice or a DIY expert, get ready to unleash your inner decorator and turn your home sweet home into a showstopper. Let's explore the simplest, eye-catching, and easy ways to decorate your house.
Set the Front Door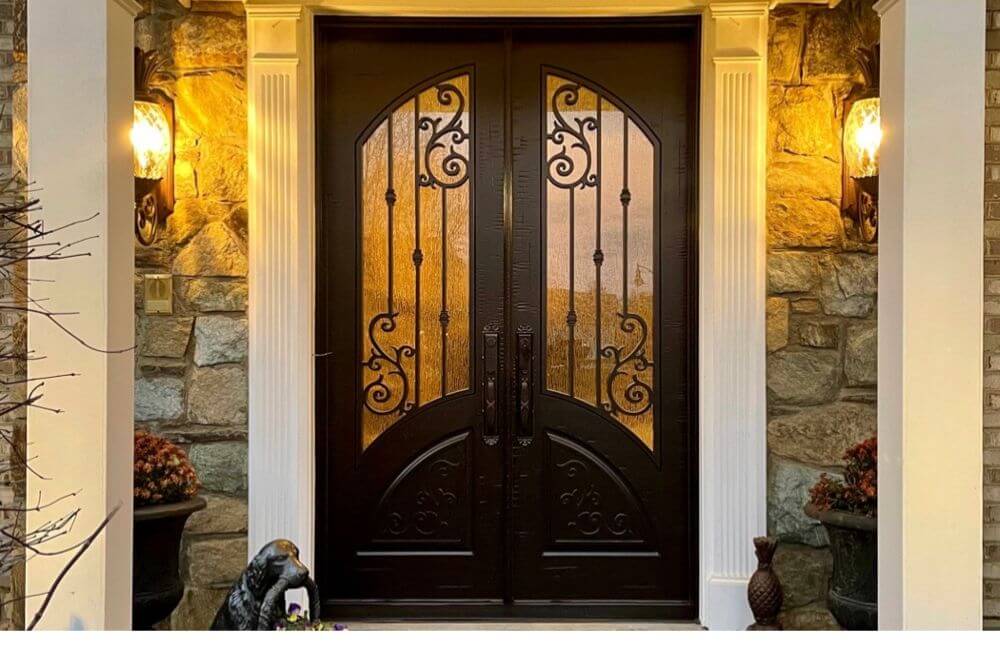 Creating a warm and inviting first impression starts at your front door. One quick and effective way to do this is to give your front door a fresh coat of paint. Pick a color that goes well with the exterior of your house and sets the tone for what's inside.
When choosing a color, consider the overall style of your home. 
If your home is traditional in style, consider using classic colors like white, black, or brown.

Choose a brighter or more vibrant color if your home is more modern. 

If you want your home to feel welcoming and inviting, choose a warm color like yellow or orange. 

If you want your home to feel more sophisticated and elegant, choose a cool color like blue or green.
In addition, adding lights to the entrance would make it brighter and more welcoming. It would also help to draw attention to the entrance.
Beautify Your Entryway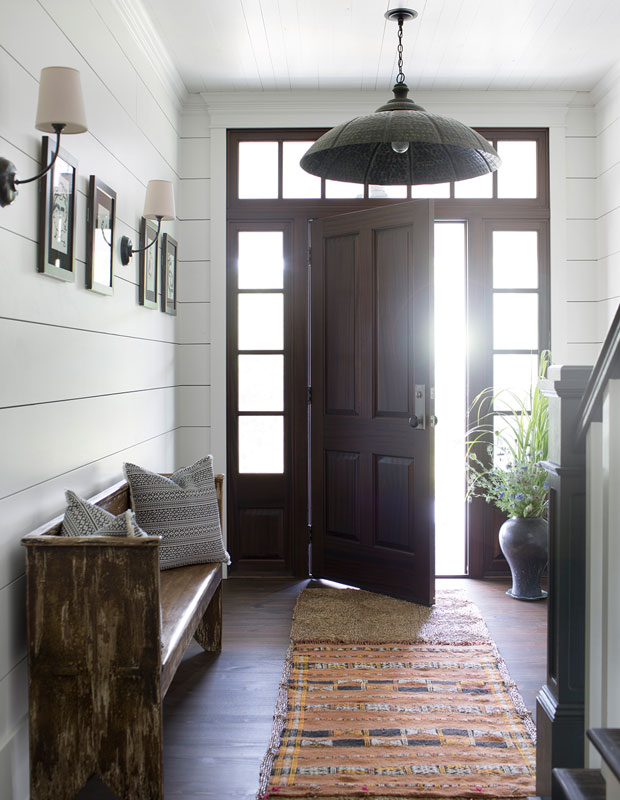 Your entryway sets the tone for your home, making it an ideal place to start your decorating journey. By incorporating a few thoughtful elements, you can create an inviting and stylish space for both yourself and your guests. Opt for a traditional table adorned with modern abstract art above it. For a more relaxed gallery wall vibe, lean some portraits against the wall. To further enhance the charm of your entryway, consider the following additions:
Define the space and add warmth with a rug.

Create the illusion of a larger, brighter area by hanging a mirror.

Infuse a touch of nature with a well-placed plant or flowers.

Add a personal touch with a piece of art or a photo collage.
Living Area: Arrange your furniture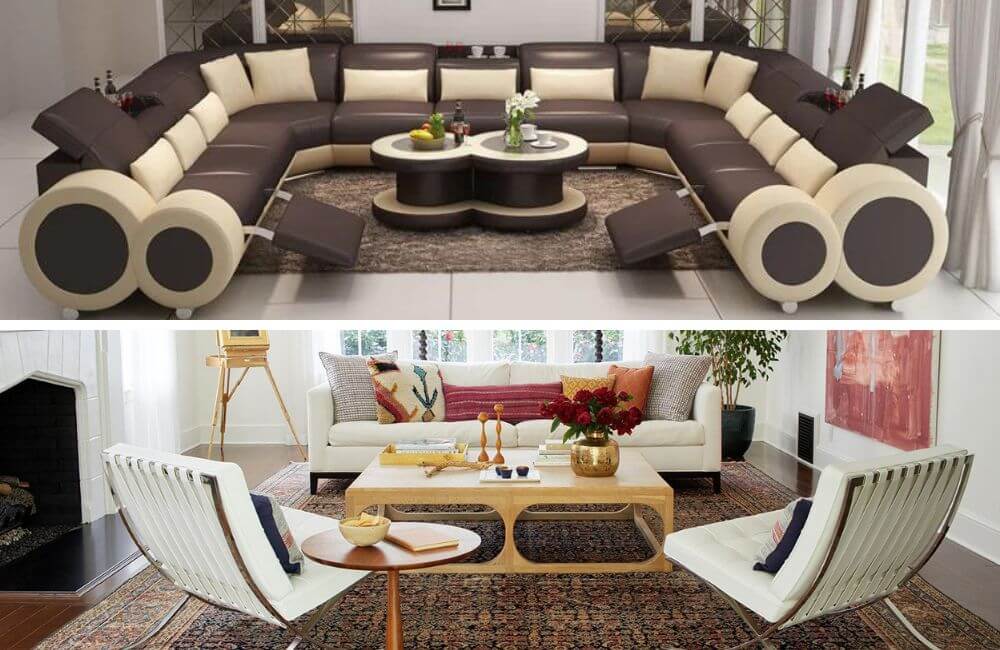 Arrange your furniture in groupings that encourage conversation. A popular arrangement is the U-shape, with a sofa and two chairs, or the H-shape, with a sofa across from two chairs and a coffee table in the middle. In addition, Sliding furniture away from the walls makes for cozier seating arrangements. This means you can change a room's feel completely by moving your furniture a few inches.
When decorating a living room, ensure that your sofa and chairs have at least their front legs on the rug. This trick helps to visually connect the furniture pieces, creating a cohesive and inviting atmosphere.
Throw pillows are versatile decor elements that instantly add color and texture to your seating. Experiment with different pillow sizes, patterns, and textures to infuse your space with personality. 
Add Mirrors in Every Room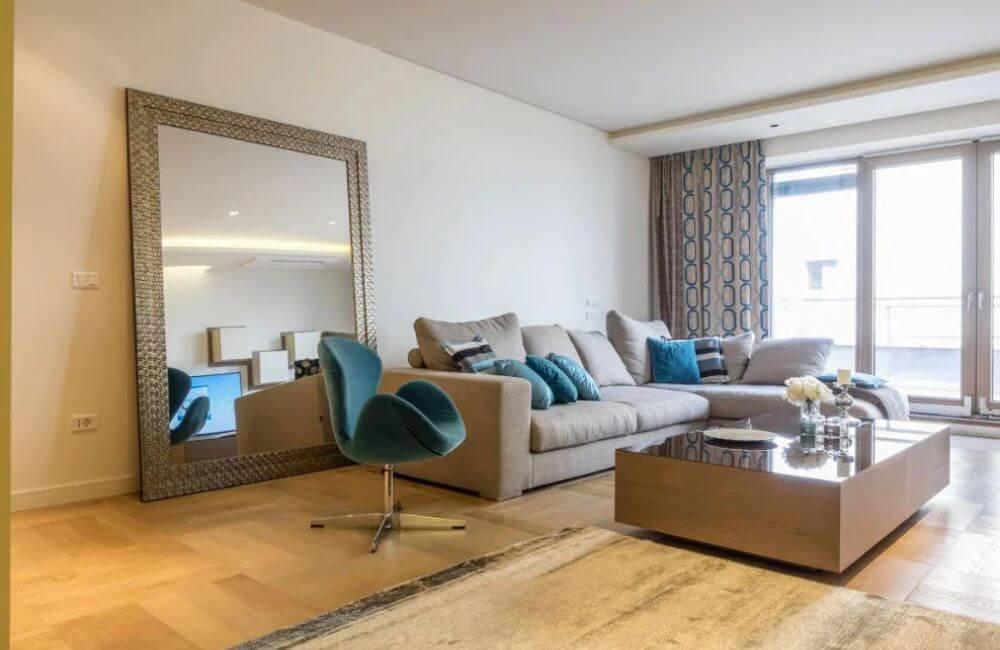 Mirrors can make a room appear larger and brighter by reflecting light and creating the impression of more space. Be strategic in their placement to maximize their effect. To maximize the amount of light in a room, place mirrors perpendicular to windows, not directly across from them. This will allow the light to bounce off of the mirror and illuminate more of the room. If you hang a mirror directly opposite a window, it will reflect the light back outside, which will not help brighten the room.
Use Visual Tricks to Raise The Ceiling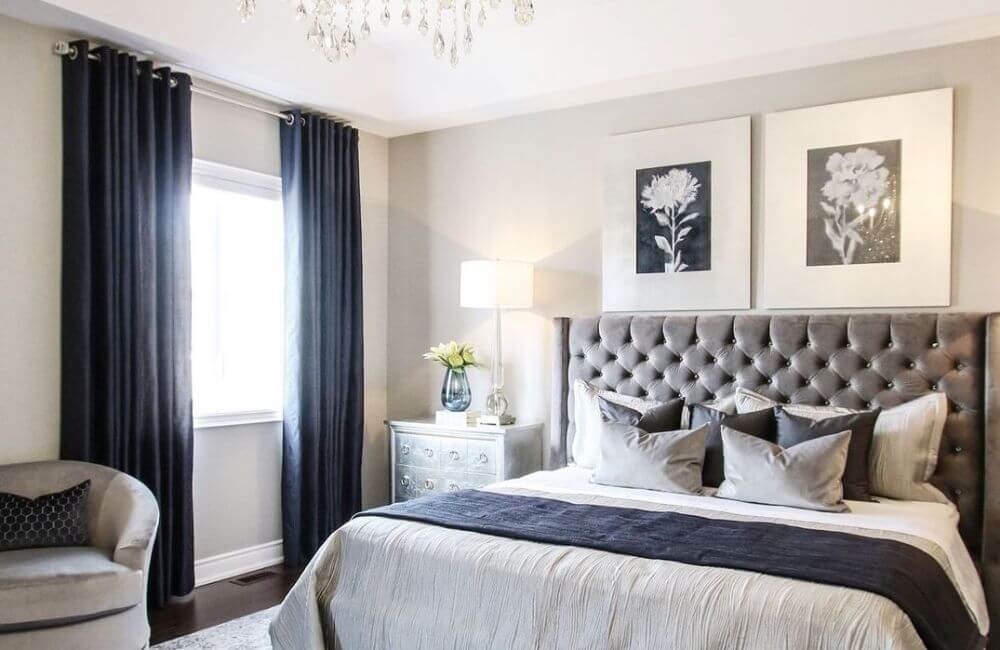 High ceilings make ordinary rooms feel more spacious and more beautiful. If you want to create an illusion of higher ceilings, consider a few visual tricks. Painting your ceiling white can make the room feel more spacious and less confining. This is because white is a light color, and light colors tend to make spaces feel larger. Also, hanging curtains above the windows will draw the eye up, making the ceiling appear higher. Finally, adding vertical stripes to your walls or using curtains with vertical stripes can also elongate the visual height of your space. This is because vertical lines create the illusion of height.
Also, Read Our Blog: Top 13 Best Interior Designing Companies in Pakistan
Re-Style a Bookshelf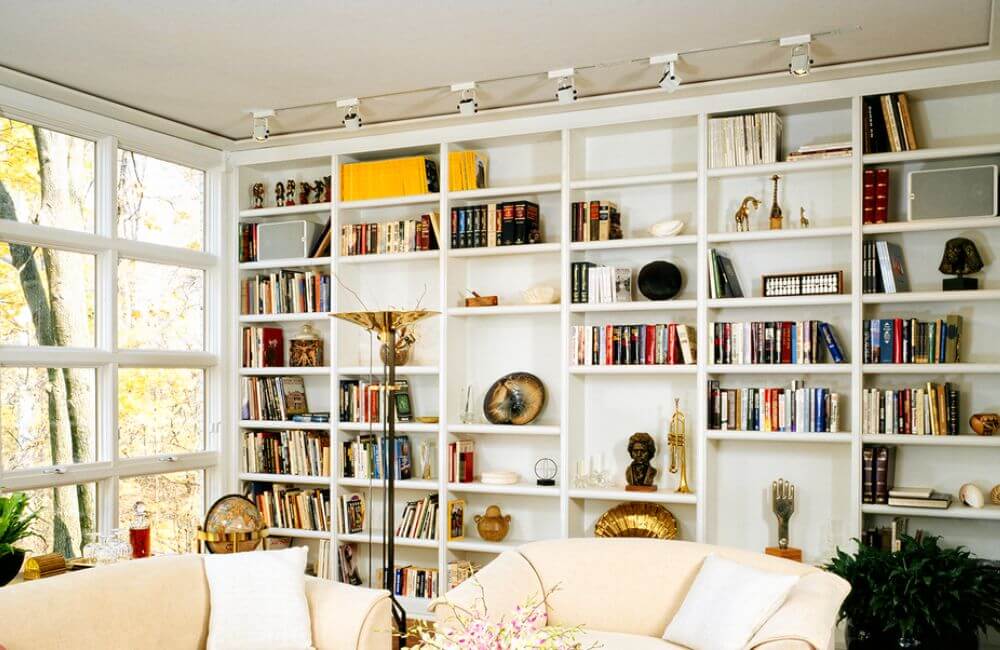 Bookshelves offer a fantastic opportunity to showcase your personality and style. Play around with the arrangement of books and decorative objects to achieve a balanced and visually appealing display. Mixing horizontal stacks of books with vertical rows and interspersing decorative items creates an engaging and aesthetically pleasing composition.
Enhance the beauty of your bookshelves by incorporating cute decorative objects such as miniature busts, plants, or candles. You can even organize your books by color or theme, turning your shelves into captivating conversation pieces rather than just functional storage.
Kitchen Accessories with Flair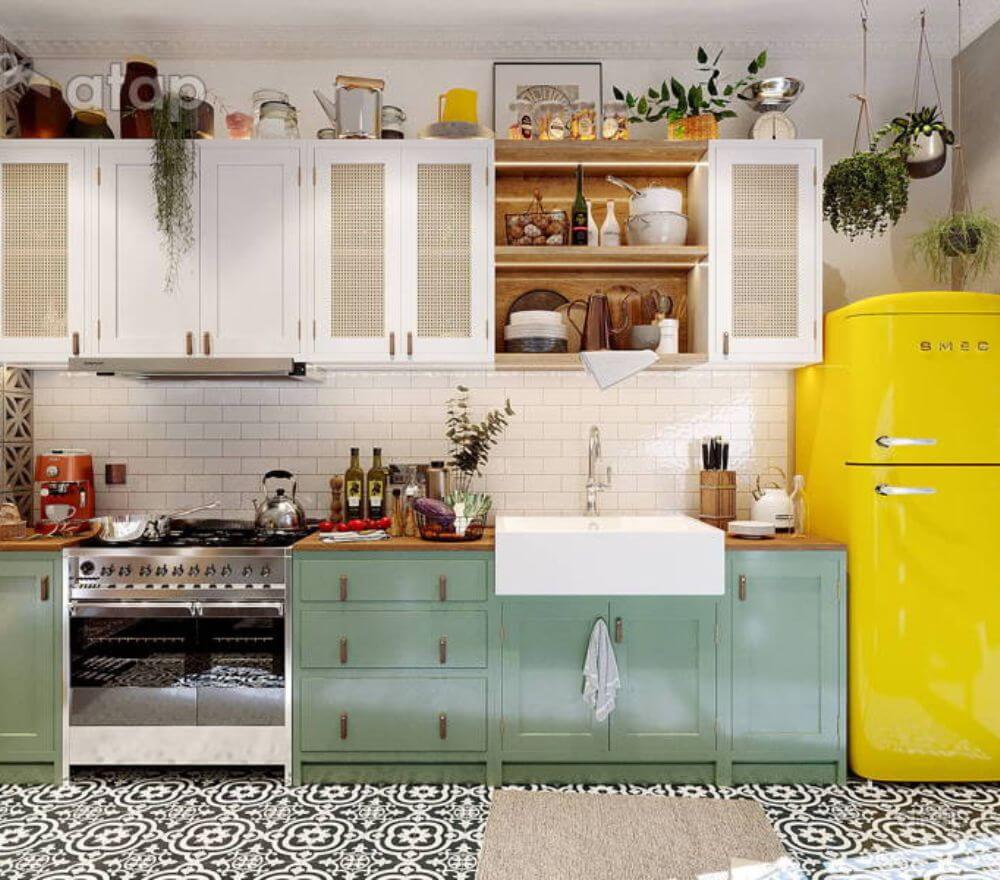 Revamp your kitchen by introducing accessories that add both visual appeal and practicality to your counters. Keep clutter at bay and elevate your kitchen's aesthetic with colorful Kitchen-Aid mixers, charming cake stands, and other stylish essentials that reflect your personality and enhance your cooking space.
Get Inspired by Nature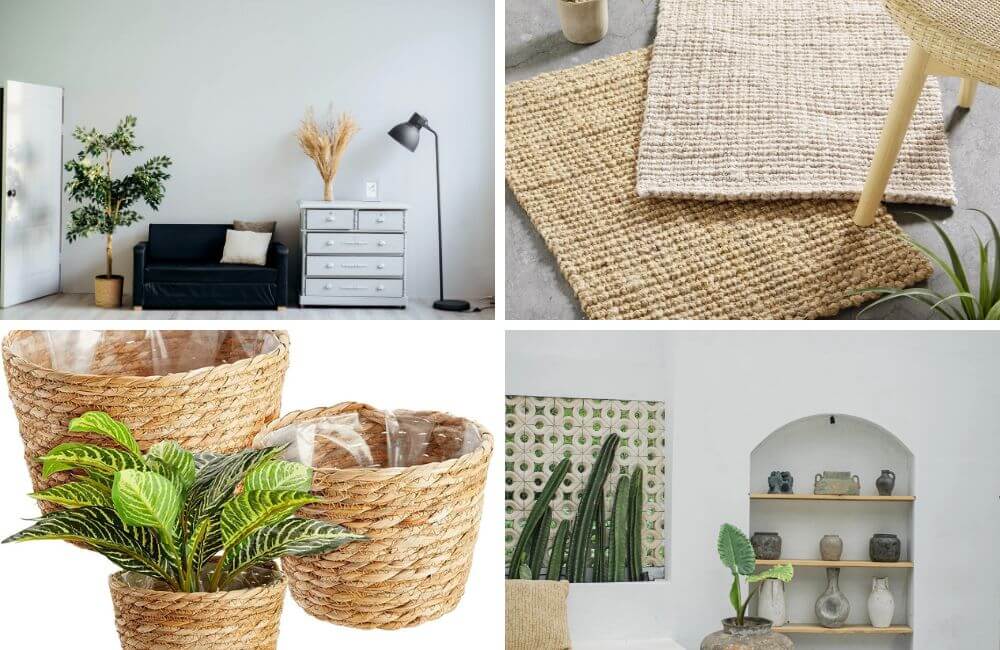 One of the most captivating ways to infuse your home with warmth and character is by taking inspiration from the natural world. Think about incorporating textures like seagrass, rattan, jute, wood, brushed concrete, and marble into your decor. These materials add visual interest and create a sense of grounding and tranquility. Consider placing a woven jute rug in your living room, adding wooden accent furniture, or displaying marble vases and sculptures on your shelves. These simple touches can instantly bring the beauty of the outdoors inside and create a harmonious ambiance.
Add Plants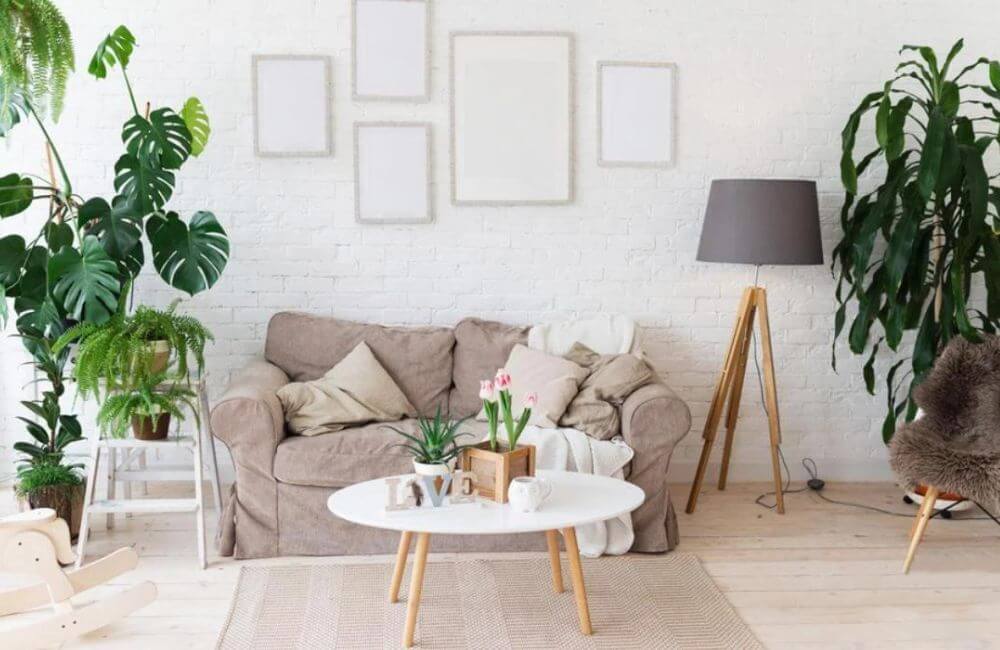 Plants have the magical ability to breathe life into any room. Whether you have a green thumb or not, strategically placing plants or artificial plants around your home can transform the atmosphere. Not only do they purify the air, but they also add a pop of color and vibrancy. If you're worried about maintenance, opt for high-quality artificial plants that offer the same aesthetic benefits without the need for watering and care.
If you enjoy flowers, bring some beautiful blooms into your home. Don't just limit them to the living room or kitchen; place them in the bedroom and bathroom as well.
Simply Tidy Up
Organizational elements can make a significant difference in the overall appearance of your home. Indeed, cleaning up isn't always the most exciting task, but with a few clever additions, you can make it a breeze. Install coat hooks or a chic coat rack near your front door to organize jackets and bags. Pair it with a small folding chair, creating a convenient spot to sit while taking off your shoes and preventing cluttered clothing piles. This simple addition can transform your entryway into an organized and welcoming space.
Touch up the Walls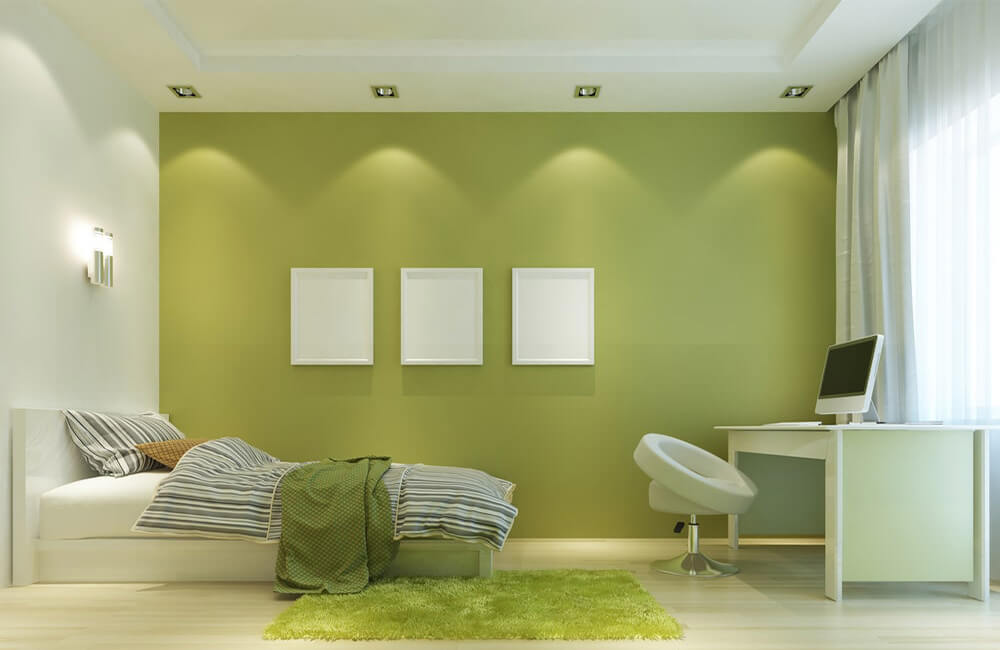 Giving your walls a fresh look is a straightforward way to breathe new life into your home. Consider a fresh coat of white paint for your bedroom or living room, instantly brightening and refreshing the space. If you're hesitant to commit to a complete repaint, use a magic eraser to touch up any smudges or marks quickly. Create a focal point in your living room or hallway by arranging antique frames or a collection of hand mirrors into a captivating gallery wall. This adds a touch of elegance and personalization, making your walls a reflection of your unique style.
Stylish Storage Solutions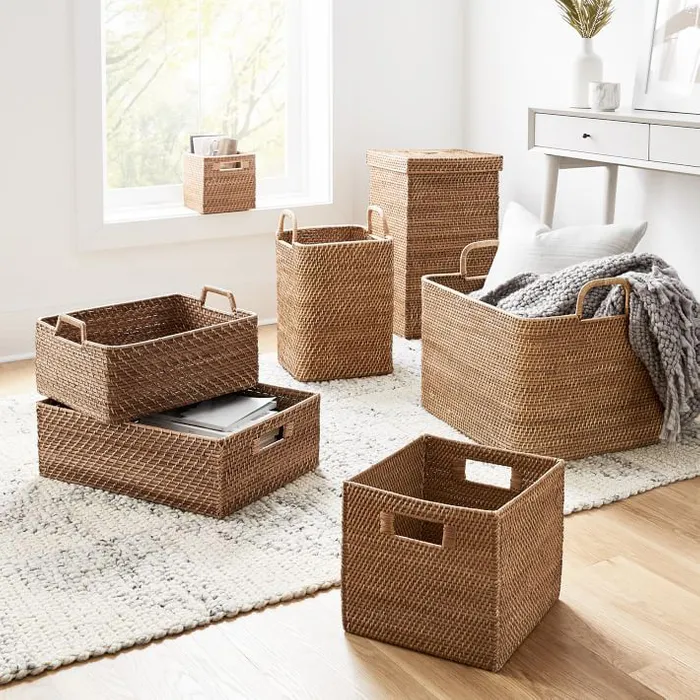 Decluttering your living spaces doesn't mean sacrificing style. Opt for storage pieces that double as decor, such as rope baskets, stylish bins, or ottomans with concealed compartments. These functional additions help maintain a tidy environment while seamlessly blending with your interior design.
Add Lamps for a Cozy Ambiance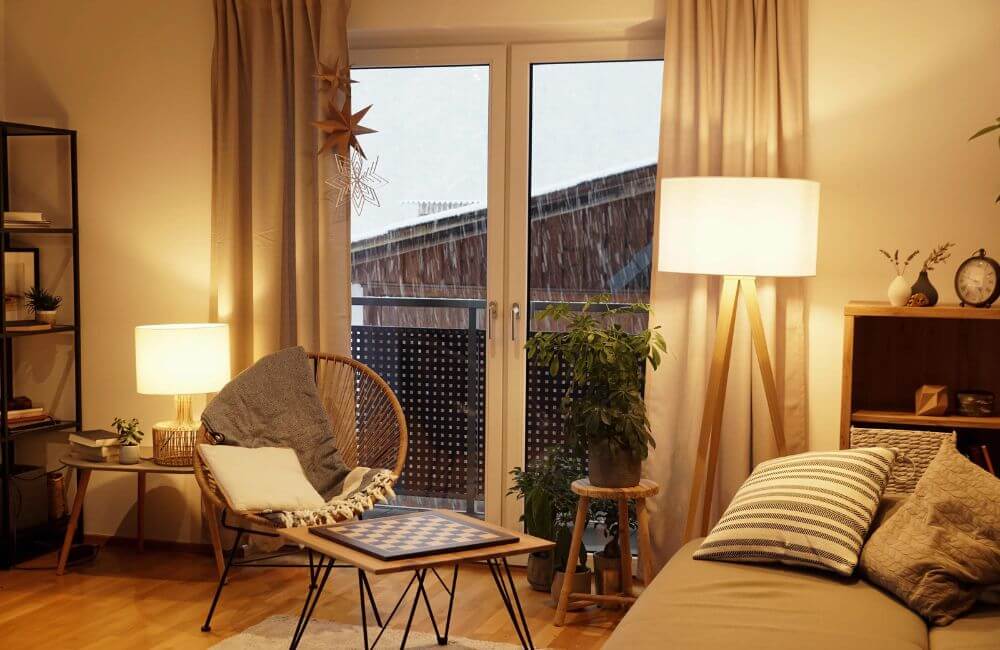 Harsh overhead lighting can sometimes create an unwelcoming atmosphere. Incorporate various lamps throughout your space to infuse your home with a cozy and inviting vibe. From desk lamps in your workspace to table lamps on side tables and floor lamps in cozy corners, there are countless options to choose from. Select lamp designs that resonate with your preferred aesthetic—whether it's vintage, contemporary, or something in between. The warm glow of lamps will enhance the ambiance and make your home feel more intimate and comfortable.
Showcase Your Collectibles with Floating Shelves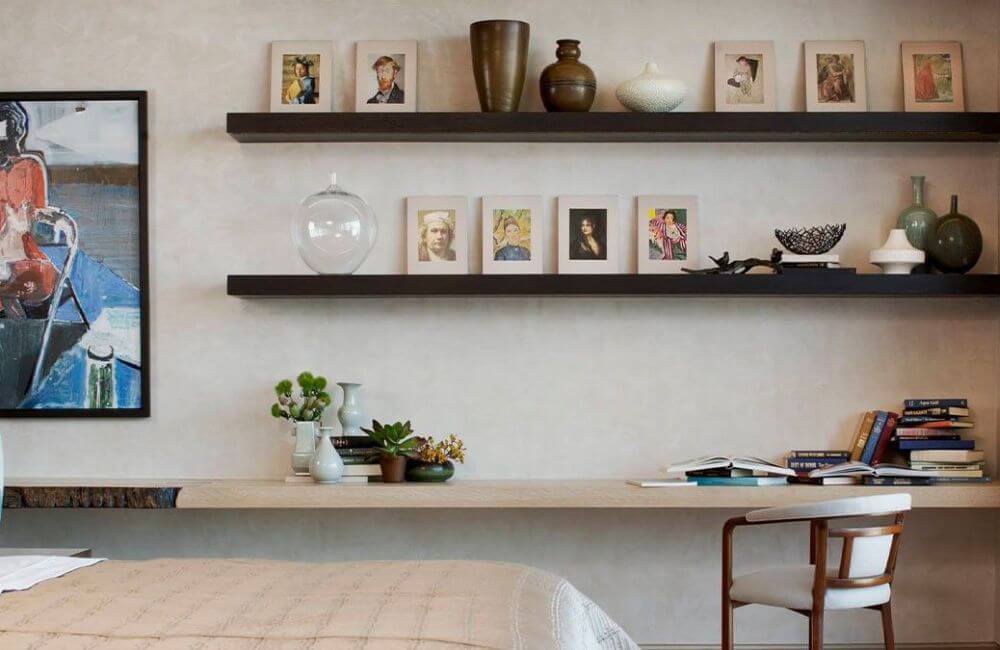 Floating shelves are a fantastic way to exhibit your favorite books, potted plants, and decorative objects. These versatile shelves can be placed strategically to fill empty wall spaces or to curate an art and book gallery wall. Experiment with different shelf lengths and arrangements to create a visually pleasing and functional focal point in any room. If you've been collecting unique items over the years and you're not sure how to display them, consider installing floating shelves in your chosen room.
Paint Your Floors for a Fresh Look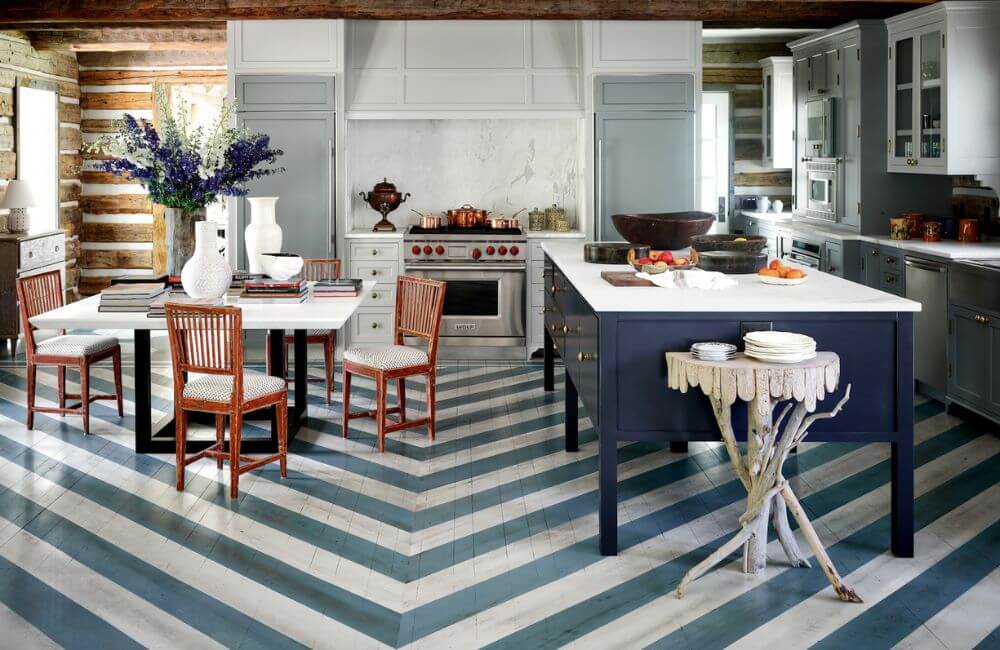 When it comes to revamping your home, don't limit yourself to just the walls. Consider painting your floors to create a visually striking and unique effect. A coat of paint can instantly breathe new life into tired wooden floors or even concrete surfaces. Choose a color that complements your existing decor, or experiment with bold patterns for an eye-catching twist. This budget-friendly option can dramatically impact and give your home a whole new vibe.
Create an Eye-Catching Accent Wall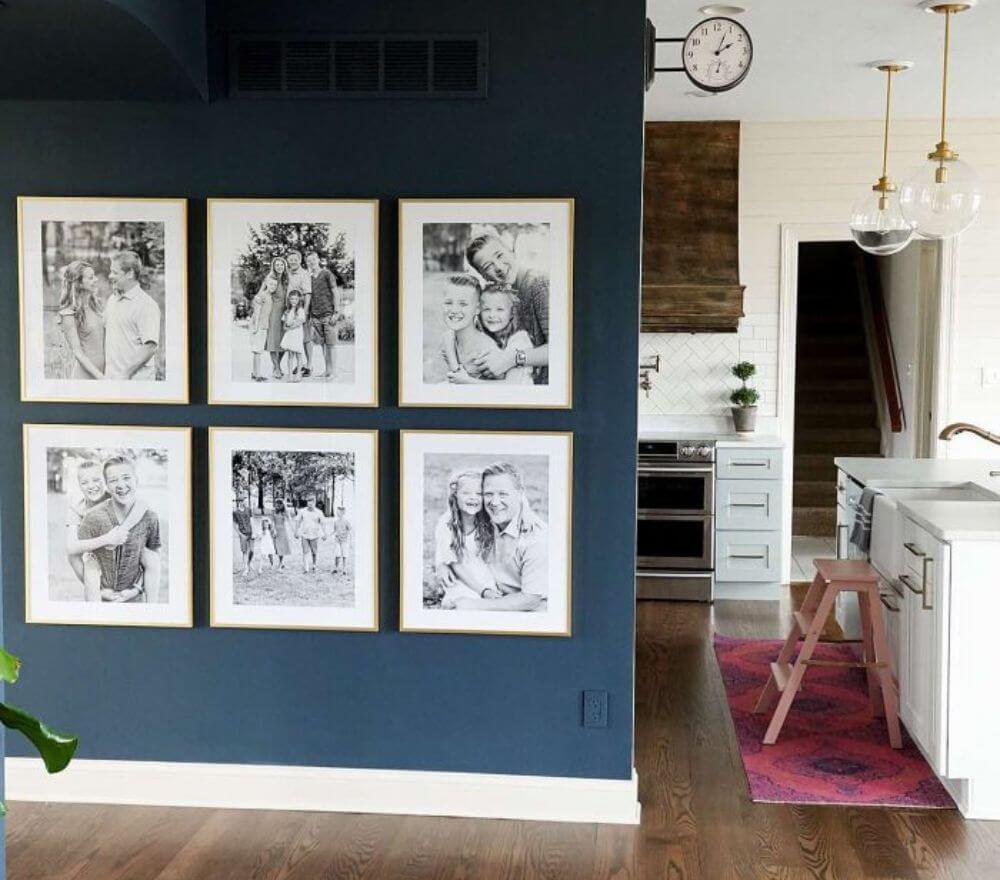 Consider crafting an accent wall if you're seeking a statement-making design element without overwhelming your entire space. A creative way to achieve this is by using a collage wall art kit. Customize your arrangement with curated photos from artists or photographers, turning a blank wall into a captivating visual focal point.
Conclusion 
Transforming your home doesn't have to be a daunting task. With these easy ways to decorate your house, you have the tools to turn your house into a personalized and inviting haven. So, go ahead, embrace your creativity, and let your inner decorator shine as you embark on the journey of making your home truly your own.