Prime Minister has introduced a special loan program under the Youth Business and Agriculture Loan Scheme (PMYB&ALS)
Exciting news for young entrepreneurs who wants to start their own businesses! The Prime Minister has introduced a special loan program under the Youth Business and Agriculture Loan Scheme (PMYB&ALS). This program aims to help youth to become independent and self-reliant. With the help of this loan, youth can either start their own business or expand existing ones. Providing youth with this opportunity helps them reach their dreams and contributes to the economy's growth at the same time.
People between the ages of 21 and 45 are eligible for Prime Minister's Youth Loan Scheme. You can apply for or a loan of up to Rs 7.5 million under this scheme. The application process is easy – you only need to apply through the program's website. Plus, you can get a loan from 15 different banks, including ones that focus on businesses, Islamic banking, and smaller enterprises.
The best part? You can repay your loan in up to 8 years, with a maximum grace period of 1 year. Moreover, you can avail of this loan with minimum markup;
Tire 1 – Range (0.5 million PKR) with 0% markup
Tier 2 – Range (above 0.5 Million upto 1.5 Million PKR) with 5% markup
Tier 3 – Range (above 1.5 Million upto 7.5 Million PKR) with 7% markup
Eligibility Criteria for Prime Minister's Youth Loan Scheme
All Pakistani citizens holding a CNIC are eligible if they are between the ages of 21 and 45 and have entrepreneurial potential.

The lower age limit for IT or e-commerce businesses is 18 years.

At least matriculation or equivalent education is required for IT/e-commerce businesses.

The age limit applies to individuals and sole proprietors. For other business structures, such as partnerships and corporations, only one of the owners, partners, or directors must be within the age range specified above.

Small and medium-sized enterprises (startups and existing businesses) owned by young people in the above-mentioned age groups are also eligible.

In the case of agriculture, the classification of farmers will be based on the State Bank of Pakistan's "Indicative Credit Limits and Eligible Items for Agriculture Financing 2020."
How to Apply for Prime Minister's Youth Loan Scheme?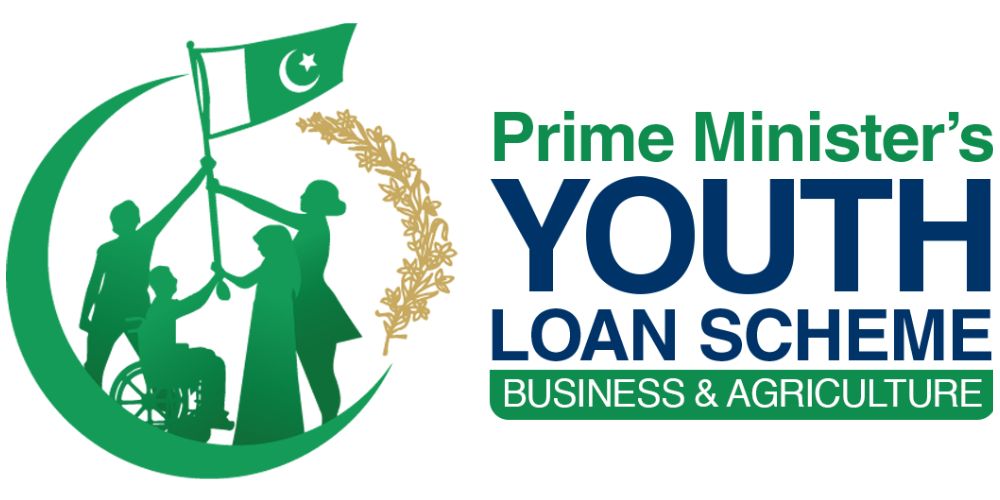 To apply for this loan, visit the official website or click the below link.
https://pmyp.gov.pk/bankform/newapplicantform 
Once opening the application form, fill in all the required information and submit it. But before filling out the form, I recommend gathering all the required data. Here is a checklist for the information you will be asked for in the application form. Ensure you have all the necessary data before applying so you can submit it in one step.
Personal Information
Applicant Name 

Applicant image

Father name

CNIC number

Upload cnic image (front, back)

Marital status

Religion 

Bank name

Address (current, permanent)

Mobile number

Select MFI/MFB

Date of birth

Education

Upload education degree

Number of dependents

Currently monthly income

Monthly household expenses
Business Information
Business category (new/existing)

Industry category (agriculture, manufacture, services)

Business sector

Business name

Business details

Years of experience 
Loan Details
Loan size

Loan amount

Loan period
Financing Details
Details of loans availed from other banks or financial institutions
Please note that all of the information you enter will be checked by NADRA. You will not be able to make any corrections or changes after submitting the form. Applicants can save their progress at any time or submit the form in one sitting. If you have all of your documents ready, the registration process will take approximately 30 minutes or less.
Related Blogs
PM Shehbaz Sharif Inaugurated Margalla Avenue Islamabad Project
List of 14 Banks Providing Home Loans in Pakistan 2023