In a world where taking big risks brings big rewards, the idea of starting a profitable business with little investment may seem like a difficult dream. However, Pakistan, a land of resilience and entrepreneurial spirit, is home to many opportunities. 
Pakistan is full of possibilities where low investment can lead to remarkable profits. With a rapidly growing population and dynamic consumer market, this country has become a hub for innovative business ideas that can bring impressive returns. Additionally, the country is blessed with abundant natural resources, ranging from agriculture and minerals to renewable energy sources, providing a solid foundation for various industries.
Whether you are a risk-taking innovator or a passionate individual with a burning desire to make an impact, the opportunities within this captivating landscape are as limitless as your imagination. 
The possibilities for businesses in Pakistan are vast, from e-commerce ventures and digital marketing agencies to food delivery services and renewable energy projects. With the right combination of creativity, market research, and strategic planning, entrepreneurs can realize their dreams and achieve success in the Pakistani business landscape. Let's explore the 43 most profitable businesses in Pakistan with low investment.
Invest in Real Estate
Investing in real estate has been a popular way for people in Pakistan to increase their wealth. Unlike other investments, real estate gives you complete ownership and control over your assets. Real estate's value increases over time, making it a good long-term investment. You can also earn money from properties by renting them out or buying and selling them strategically.
On average, real estate investments in Pakistan can provide returns between 12% and 30%. This is much higher than the returns you would typically get from banks or other traditional investments. 
Here are some ways to invest in properties:
Invest in Commercial Properties: Invest your savings in commercial properties like shops or office spaces in malls or shopping centers. You can earn rental income by leasing the space to retail businesses. On average, you can expect returns of 5% or more. 
Renovate and resell Properties: Buy old properties at a low price, renovate them, and sell them at a profit. For example, you can purchase an old house, improve its infrastructure and appearance, and then sell it for a higher price.
Rent out Your House: If you own a single-story house, consider investing in it by constructing another floor and renting it out. This way, you can earn regular rental income without leaving your home. 
Farmhouse or Vacation Property: Investing in vacation properties, especially in hilly areas like Murree, Swat, and Nathiagali, can yield high returns. 
Tips for Successful Real Estate Investment:
Before investing in any property, gathering information about the local market, property prices, rental yields, and future development plans is crucial. This research will help you make informed investment decisions.

Seek advice from local real estate agents, lawyers, and property consultants, such as Rabt Marketing, with experience in the Pakistani market. They can provide valuable insights and guide you through legal procedures.

Consider diversifying your investments across different cities and property types to mitigate risks and maximize potential returns.

Real estate investment should be approached with a long-term perspective. Property values appreciate over time, so be patient and focus on capital appreciation and rental income.
Start a Small-Scale Poultry Farm
The food industry offers lucrative opportunities in Pakistan due to the significant demand for food products. Among them, poultry stands out as the most sought-after product. If you're considering starting a poultry business, beginning with a small-scale poultry farm can be a viable option. However, it's important to note that maintaining the well-being of hens and chicks requires utmost care. Therefore, it's crucial to thoroughly research and understand all the advantages and disadvantages before investing your resources and commencing this sector.
Blogging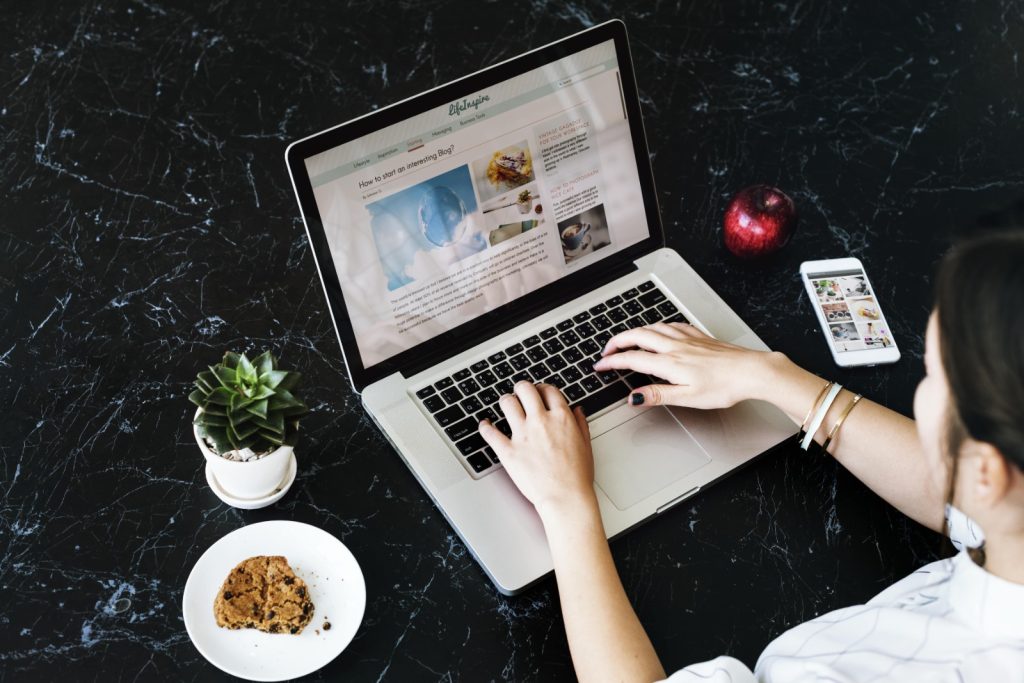 Here's another excellent online business opportunity for those with strong writing skills and search engine optimization knowledge. Numerous blogging platforms, such as WordPress or Google's Blogger, are available online, allowing you to begin your blogging. To start blogging, you must invest a small amount of money to buy a domain and hostage. Once you have attracted enough readers, dedicated followers, and subscribers, you can explore affiliate marketing opportunities to earn income. A prosperous blogger can earn anywhere from $1000 to $2000 monthly.
Kickstart Freelancing Career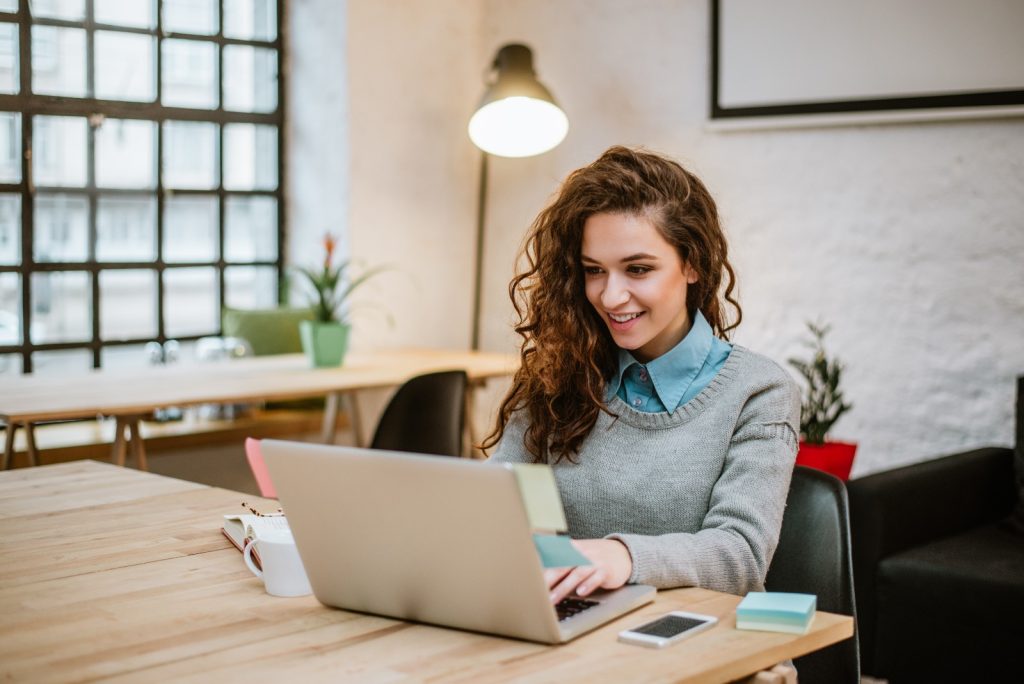 In recent years, freelancing has become a prominent and thriving business trend in Pakistan. This dynamic industry has captured the attention of many individuals. Unlike traditional businesses, freelancing enables you to embark on your entrepreneurial journey without spending a single penny. You can earn hundreds even thousands of dollars as a freelancer by utilizing your skills and expertise. Since most freelancing transactions are conducted in dollars, you can expect higher earnings than Pakistan's local currency.
So, how do you begin your freelancing career? The first step is to identify the particular skill or set of skills you possess that can be sold in the freelance marketplace. An endless array of skills is in demand, ranging from graphic design and programming to content writing and virtual assistance. Various platforms such as Fiverr, Freelancer, and Upwork are intermediaries, connecting freelancers with potential clients seeking specific skills. These platforms are valuable resources to help you find clients and kick-start your freelancing journey.
Harvest Profit with Mushroom Farming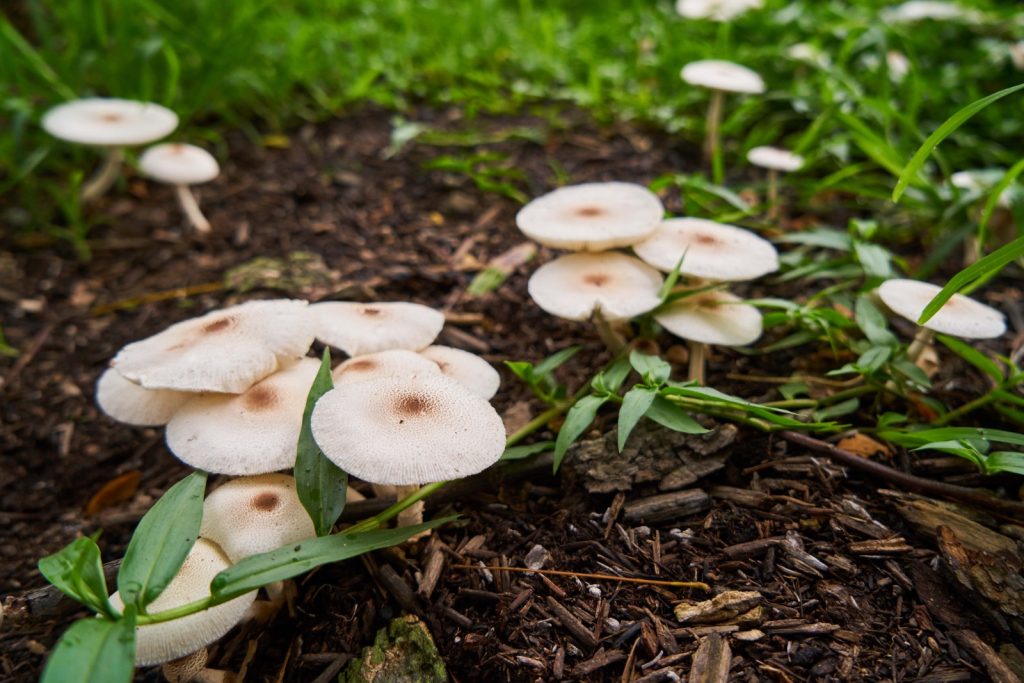 In Pakistan, mushroom farming is an emerging business with increasing popularity. This is primarily due to the abundant availability of raw materials and the affordability of production. The scale of mushroom farming can vary, ranging from small-scale operations to larger ventures, depending on the amount of capital one has.
Follow the below steps for mushroom farming.
Identify a suitable location for the farm.

Prepare the substrate, which serves as the growing medium for the mushrooms. 

Spawn mushrooms or introduce them into the substrate. 

Finally, harvest the mature mushrooms when ready for consumption or sale.
Launch your E-Commerce Store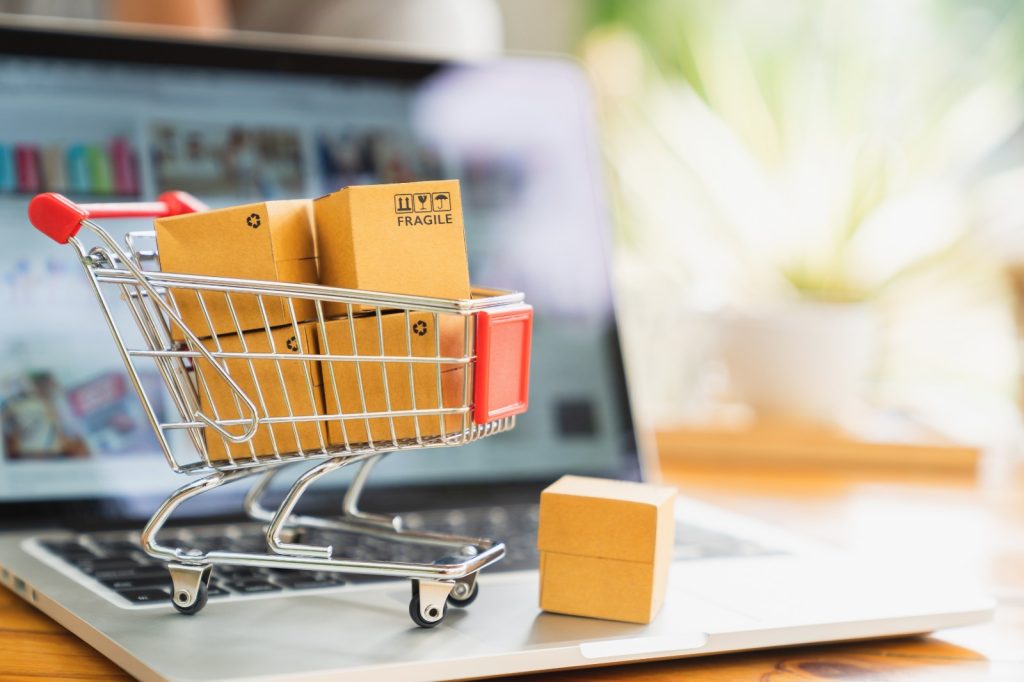 According to industry experts, the eCommerce industry in Pakistan is projected to experience a significant growth rate of 8.49% between the years 2022 and 2027. This means there are good opportunities to start an online business, depending on how much money you can invest. However, it's really important to choose the right kind of product to sell if you want to succeed in eCommerce. 
To ensure you pick the right product, studying the market and understanding what people like and what they buy is a good idea. By doing this research, you can make smart choices and increase your chances of success. So, take advantage of the growing eCommerce market in Pakistan, but be careful to choose the right product to sell.
Dive into Fish Farming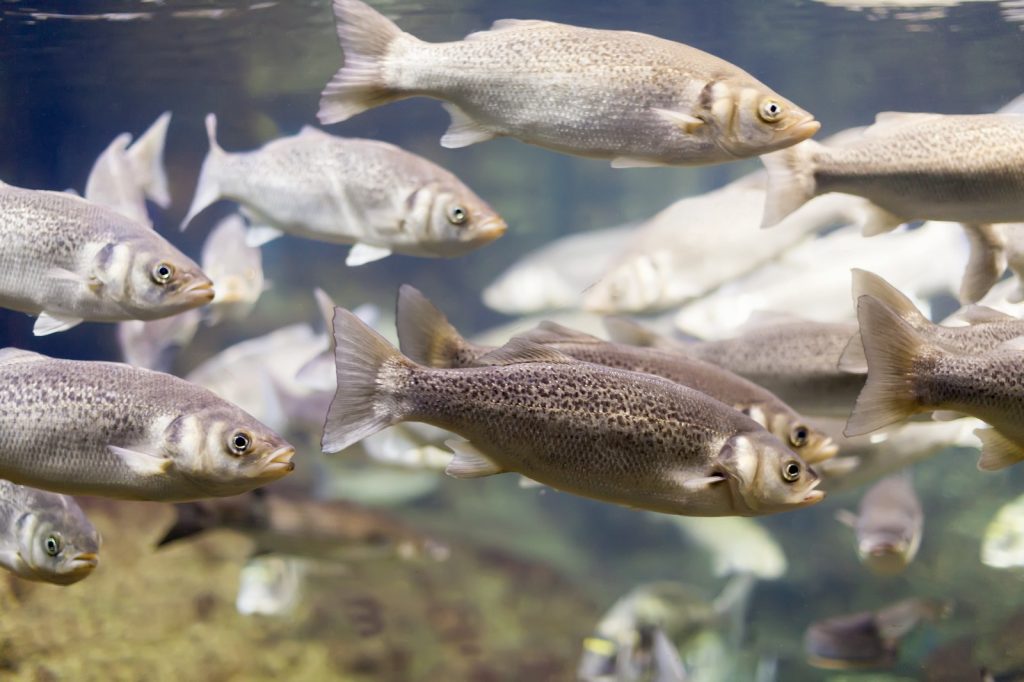 Based on recent research, fish farming has emerged as a rapidly growing sector in the global food production industry. This practice involves the commercial breeding and rearing of marine animals. 
Initiating Fish Farming in Pakistan involves the following steps:

Select the appropriate species of fish and other edible aquatic creatures.

Consider the preferences and choices of your target market.

Construct a pond or arrange water containers i

Acquire water pumps, fish graders, aeration devices, and water testing tools.

Harvest sea animals and sell them. Selling seafood in Pakistan is most profitable during winter, so plan your harvest accordingly.
Bee Farming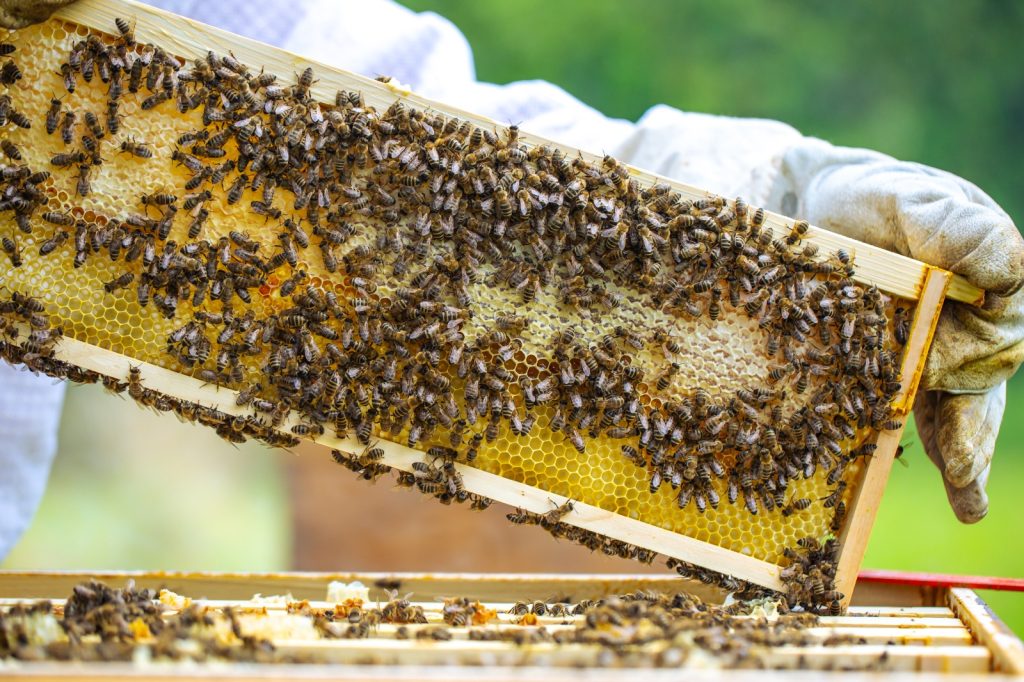 To Start a bee-farming business, all you need is a basic understanding of beekeeping and access to a small plot of land. For those interested in embarking on this venture, here are some valuable tips to kick-start one of the most promising business ideas in Pakistan:
Select an appropriate location for your bee farm, considering factors such as climate and environment, as they significantly influence beekeeping success.

Determine the scale of your bee farm based on your available resources and requirements. It is advisable, to begin with a small operation and gradually expand as you gain more expertise.

Entering your bee-farming business is easily achievable by carefully planning and dedicating the necessary effort. However, thorough research and preparation are vital to tackle the business's challenges effectively.
Start a Travel or Tourism Agency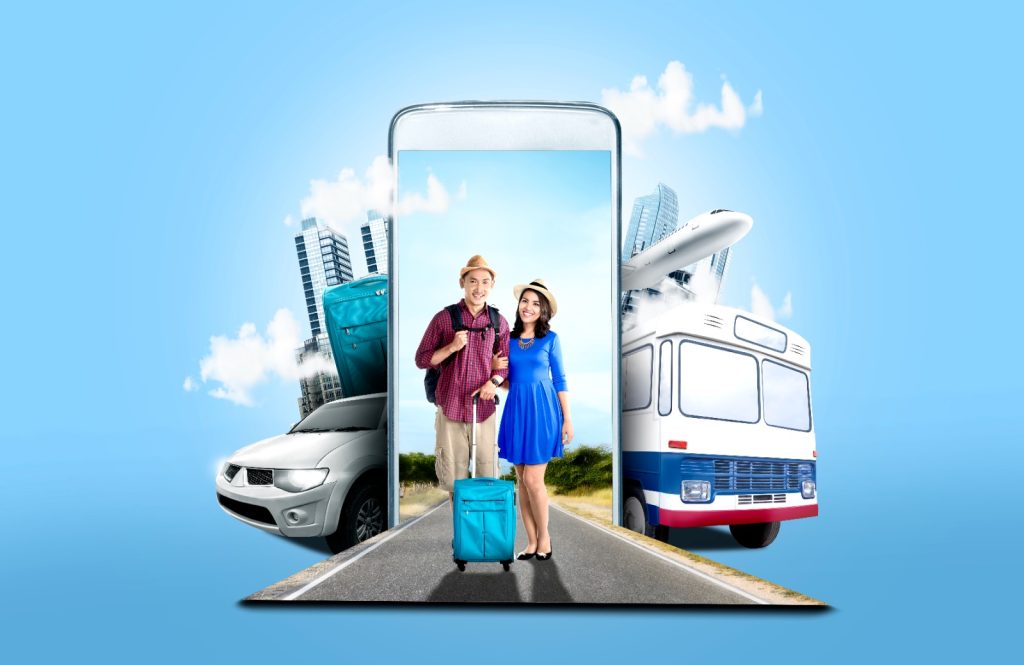 A travel agency is a company or organization that offers various services related to tourism and travel. s for transportation, securing accommodations in hotels, facilitating car rentals, providing tour packages, supplying guide books, and assisting tourist guides. The travel agency industry in Pakistan is relatively new, but it is experiencing rapid growth and development. These services cover various activities, including arranging business trips and booking tickets.
Moreover, in addition to the services above, travel agencies also assist travellers with visa applications, travel insurance, currency exchange, and other related needs. They serve as a one-stop solution for individuals and businesses planning their travel arrangements. 
With the increasing popularity of international travel and the growing interest in exploring domestic tourist destinations, the demand for travel agency services is expected to continue rising. As a result, the travel agency industry in Pakistan has significant potential for further expansion and profitability.
Beauty Salon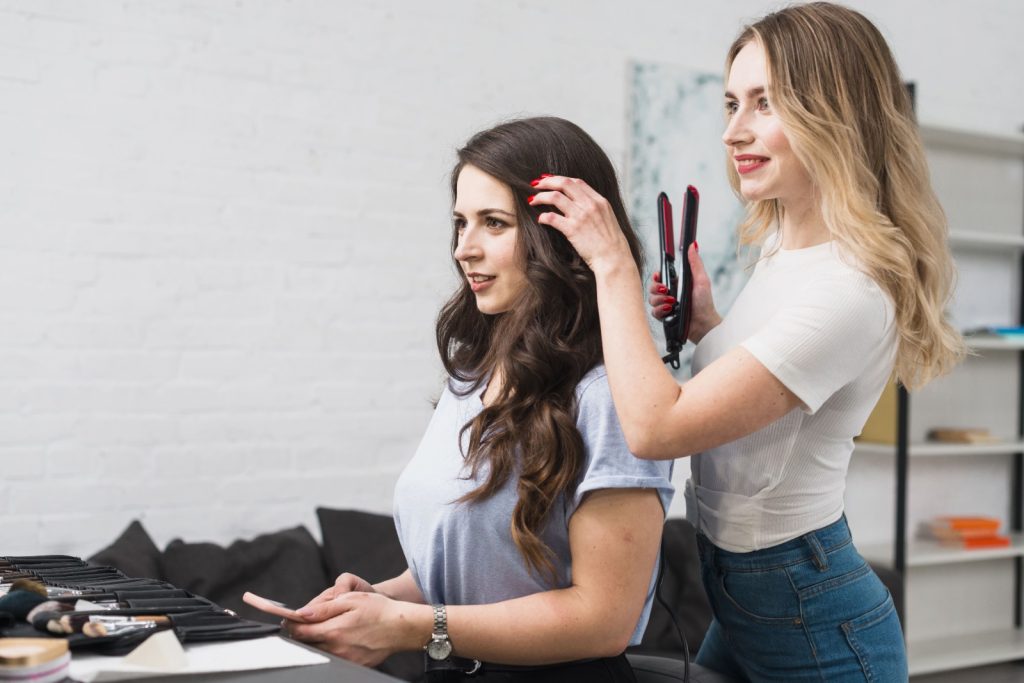 Establishing a beauty salon in Pakistan requires considerable capital compared to other startup ideas. You must possess excellent beautician skills and effective communication abilities to ensure your salon becomes profitable. Furthermore, hiring experienced staff members and providing them with the necessary training can greatly contribute to the success of your salon. In addition to traditional marketing methods, leveraging the power of social media by collaborating with online influencers and internet celebrities can significantly enhance your salon's visibility. 
Furthermore, it is beneficial to establish partnerships with complementary businesses, such as fashion boutiques or wedding planners, to cross-promote each other's services. Collaborating with local events, such as fashion shows or charity fundraisers, can also provide opportunities for exposure and networking within the beauty industry.
Begin Photography Business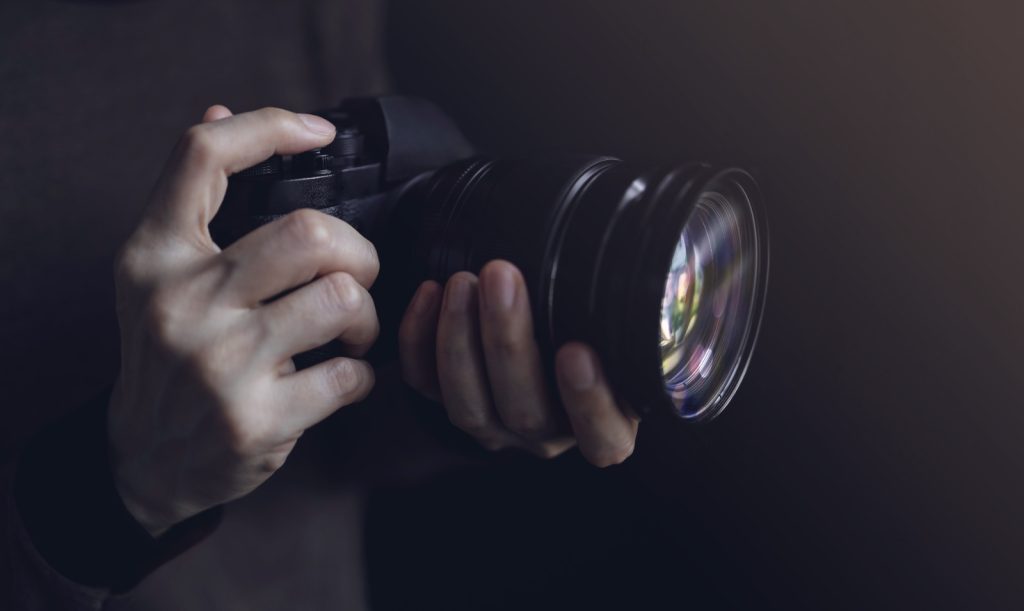 Photography has witnessed a remarkable surge in popularity. Nowadays, individuals are inclined to hire professional photographers not only for capturing special moments during weddings but also for family gatherings, childbirth, birthdays, and other significant events. Investing in a DSLR camera, which costs around 1-lac rupees, can yield high returns over time. Embracing photography as a business venture is a promising and innovative idea in Pakistan. Whether it involves wedding and event photography or modeling shoots, this profession can be highly rewarding if one possesses the necessary skills.
Coffee Shop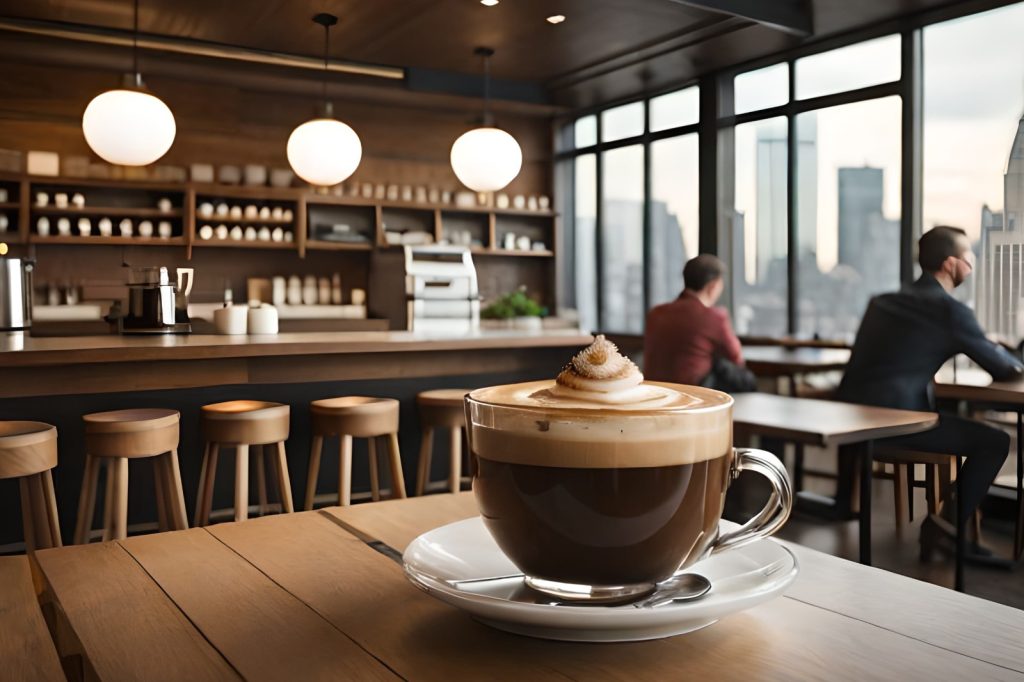 Coffee is really popular all over the world, just after crude oil. In Pakistan, the coffee business has grown three times bigger in the last ten years. If you want to start a business in Pakistan with an investment of less than 20 lakhs, opening a coffee shop could be a good option. But before starting, you need to make a business plan. This includes figuring out how much money you can invest, how many people you will need to hire, how much space you will need, what equipment you'll need, and how much other expenses will be. By researching and planning carefully, you can start a successful coffee shop in Pakistan's growing coffee industry.
Develop Profitable Apps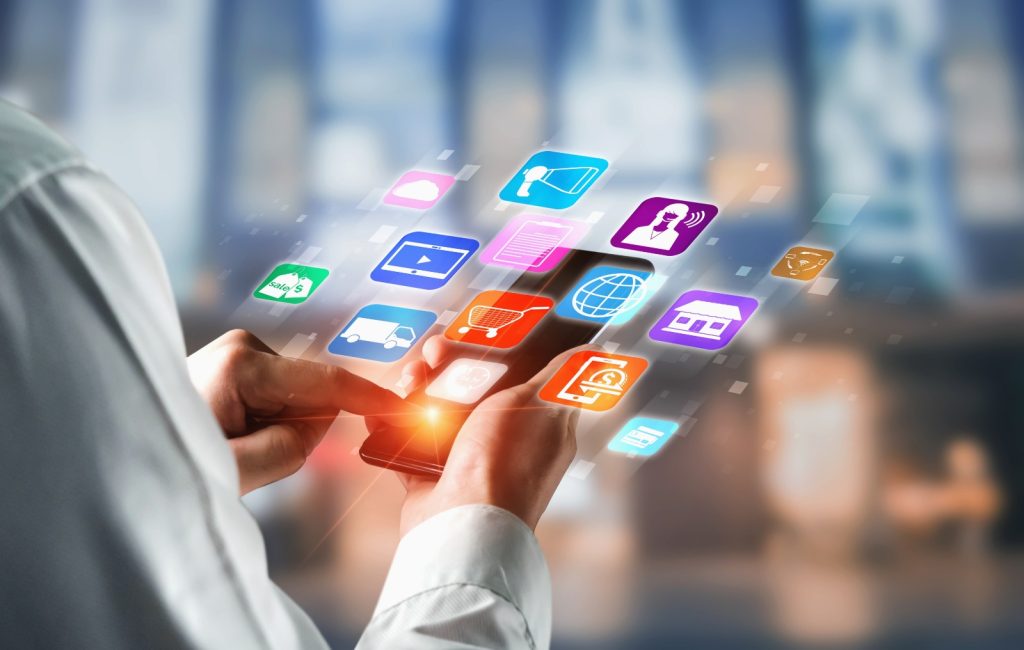 The mobile application development industry is experiencing rapid growth, especially in next-generation phones such as Android, Apple iPod, and iPhone. This presents a promising business opportunity due to the high demand and extensive usage of mobile applications. What makes this business even more appealing is that it can be operated from the comfort of your home. This means you have the flexibility to work remotely and manage your business efficiently.
In addition to the general demand for mobile applications, a specific market segment in Pakistan can be targeted for further profit. While many people in Pakistan own mobile phones, a significant portion is illiterate and can only understand their national language, Urdu. Therefore, developing applications in Urdu can be a profitable niche in the mobile industry.
Solar Panels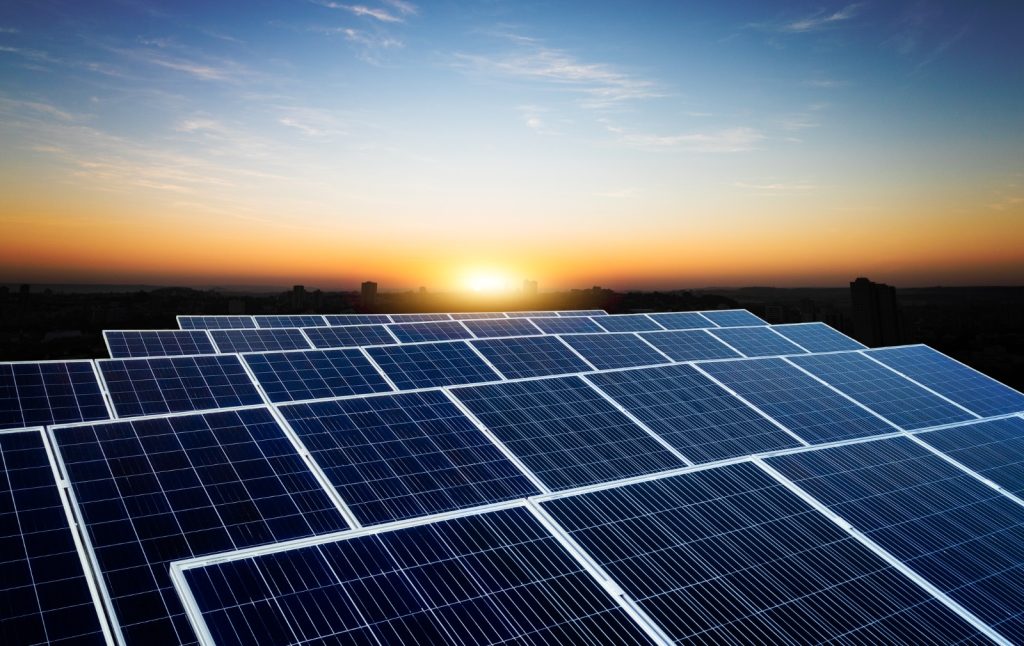 Pakistan faces a significant energy crisis due to its high electricity demand. However, the country also has a lot of potential to use solar energy, which is a type of energy that can be renewed. Because gas and electricity are getting more expensive, more people in Pakistan are interested in using solar energy. Solar panels have the potential to enhance the value of both residential and commercial properties.
One good thing about starting a solar panel business in Pakistan is that it doesn't cost much money compared to other businesses. And if you invest in it, you can make much money back. This means there are a lot of opportunities for people who want to start a solar energy business and help provide energy for the country.
Publish an E-Book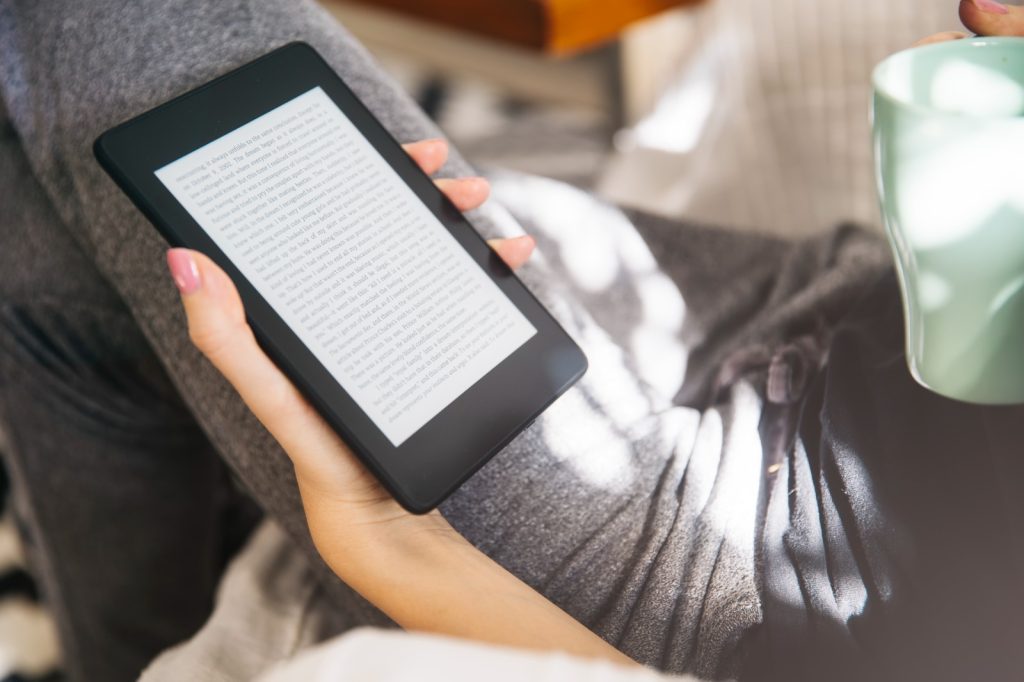 If you possess strong creative writing and research skills, you have the opportunity to utilize them to publish your very own eBook. The process of publishing an eBook is much simpler and more cost-effective compared to printing physical copies. In fact, it is considered one of Pakistan's top online business ideas.
Due to the availability of online marketplaces like Amazon, Kindle Direct Publishing, and Smashwords, authors have convenient platforms to publish and sell their eBooks worldwide. These platforms handle distribution, payment processing, and even marketing to some extent, reducing the barriers to entry and empowering aspiring authors to reach a global audience.
Start a Youtube Channel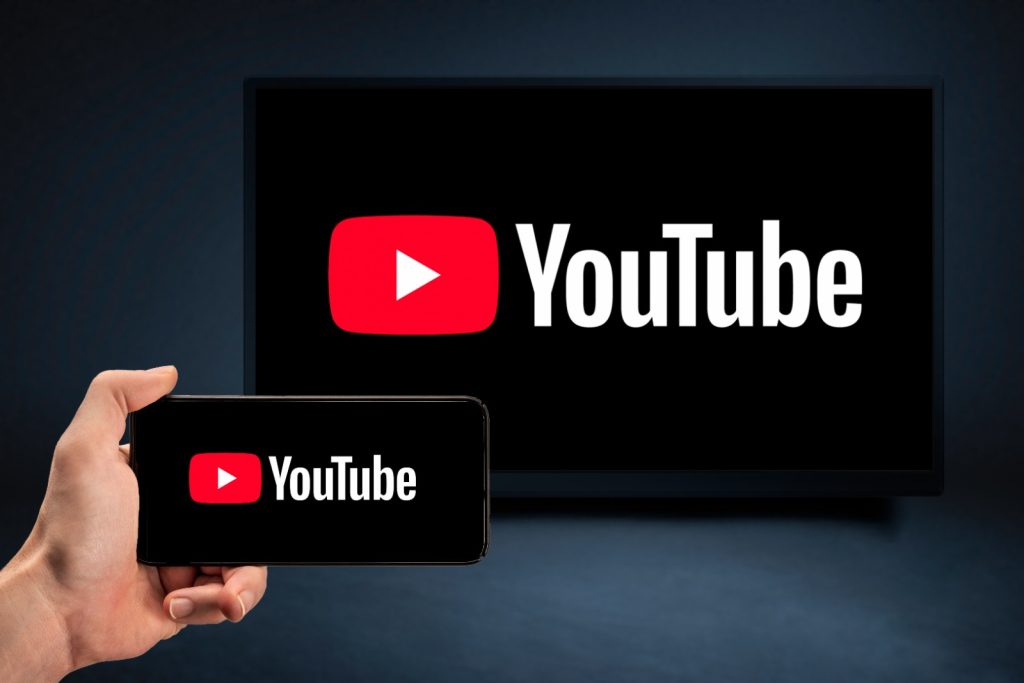 In today's digital era, video consumption has become increasingly popular for various purposes, including learning, knowledge enhancement, and entertainment. According to Forbes, video content was responsible for 80% of web traffic by 2019, and this trend has continued to grow in subsequent years, including 2021, 2022, and 2023. Capitalizing on this trend, you can create your own YouTube channel free of cost and generate income through an AdSense-hosted account.
Here are some YouTube channel ideas to inspire you:
Home-based Cooking Channel

Entertainment Vlogs:

News Channels

Reaction Channels

Mobile Reviews
There are countless other niche opportunities waiting to be explored on YouTube. With dedication, creativity, and consistent content production, your home-based business venture on YouTube can thrive and generate a sustainable income stream.
Design Success with Graphic Designing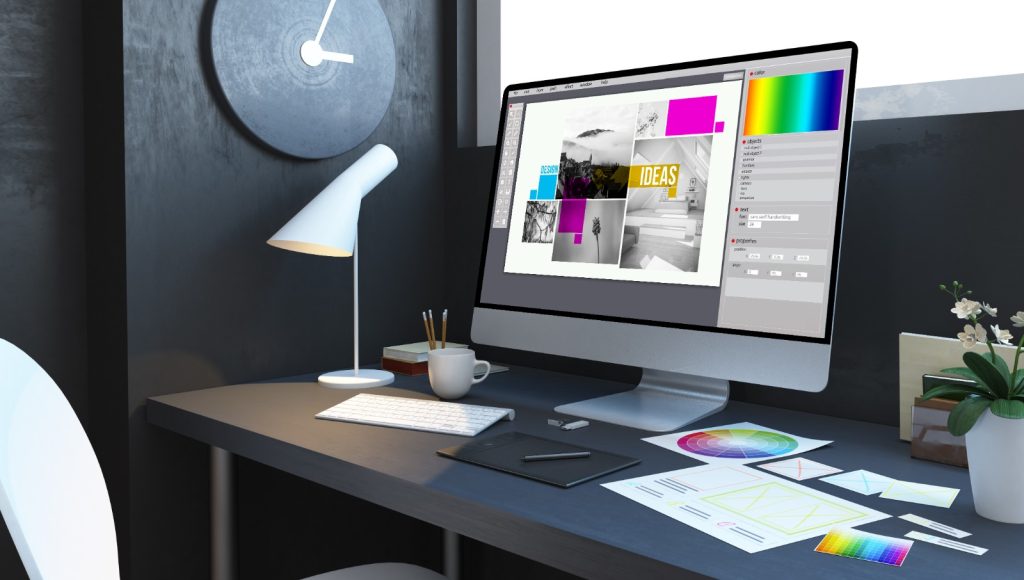 Graphic designing is another profitable business in Pakistan with low investment. Graphic designers craft visuals, images, and content to effectively communicate messages to people. Designers utilize various typography and images to create visually appealing representations of products or ideas. Starting a graphic designing business requires two essential components: a reliable internet connection and proficiency in designing software such as Corel and Adobe.
Graphic designing encompasses a wide range of applications, including creating pamphlets, brochures, logos, publications, magazines, catalogs, newsletters, and more. Companies consistently require professionally designed letterheads, brochures, and business cards, which can easily be produced through graphic design. The field is relatively easy to learn, with resources available online through websites and platforms like YouTube.
Sell Mobile Phones and Accessories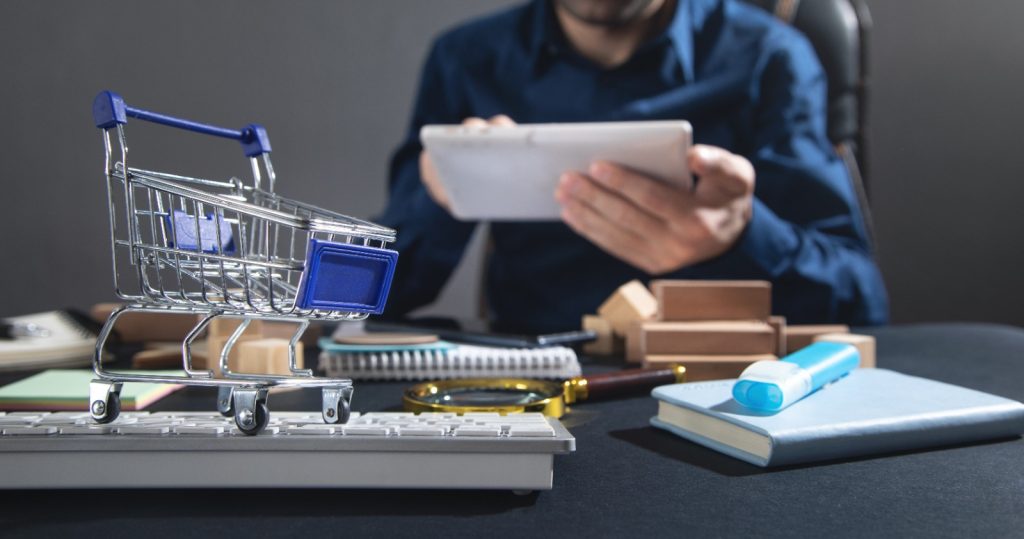 Mobile phones have become ubiquitous in Pakistan, with nearly every individual, including children, owning a smartphone. This widespread ownership can be attributed to the intense competition among smartphone manufacturers and the availability of affordable devices. In light of this trend, starting a smartphone and accessories shop can be a lucrative venture in Pakistan.
An initial investment ranging from 200,000 to 500,000 Pakistani rupees is typically required to establish such a shop. However, it is possible to commence operations with a smaller capital and gradually expand the business as it gains traction. In addition to selling smartphones and accompanying accessories, one can explore online earning games that facilitate withdrawals to popular digital payment platforms like JazzCash and Easypaisa.
Be a Wedding Planner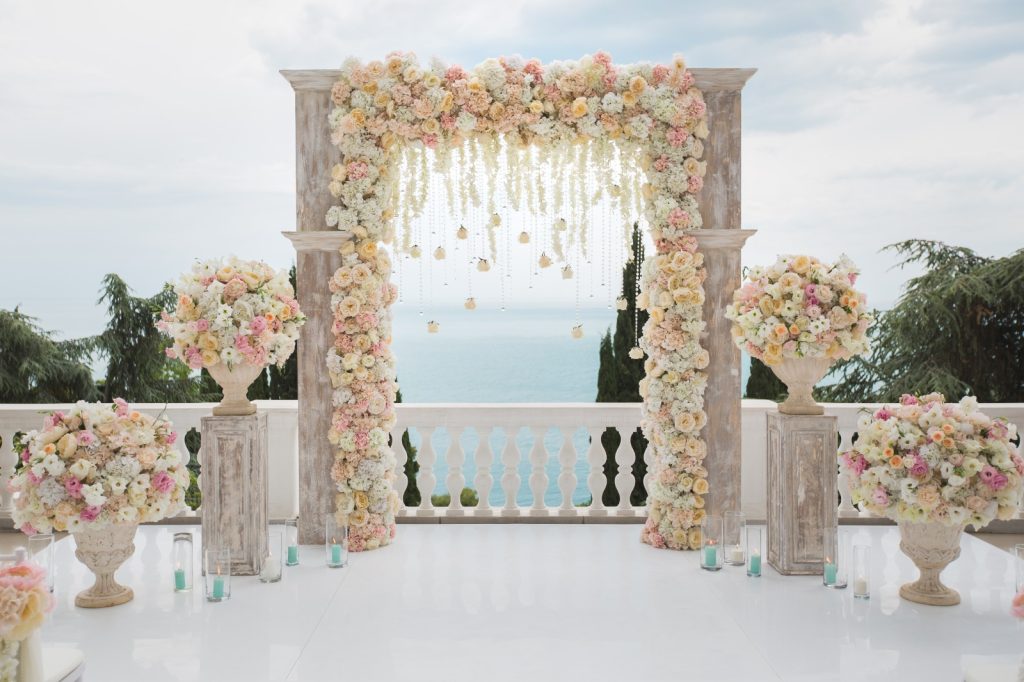 Organizing weddings in Pakistan can often be overwhelming and financially burdensome due to the excessive number of events and extravagant celebrations. Starting your own wedding planning business in Pakistan is an innovative and highly profitable idea for 2023. By coordinating and managing weddings for others, you can alleviate the burden on the families involved and generate income for yourself.
In this business, your role would be to meticulously plan and organize every aspect of the wedding, from venue selection to decorations, catering, entertainment, and more. By offering your expertise and experience in handling the logistical and creative aspects of weddings, you can ensure a smooth and memorable experience for couples and their families.
Remember, while wedding planning can be a rewarding and profitable business, it requires careful attention to detail, excellent organizational skills, and the capability to handle multiple tasks simultaneously. Providing a seamless and stress-free wedding experience can make you a valuable asset to couples and families looking for professional assistance in planning their special day.
Cultivate Organic Farming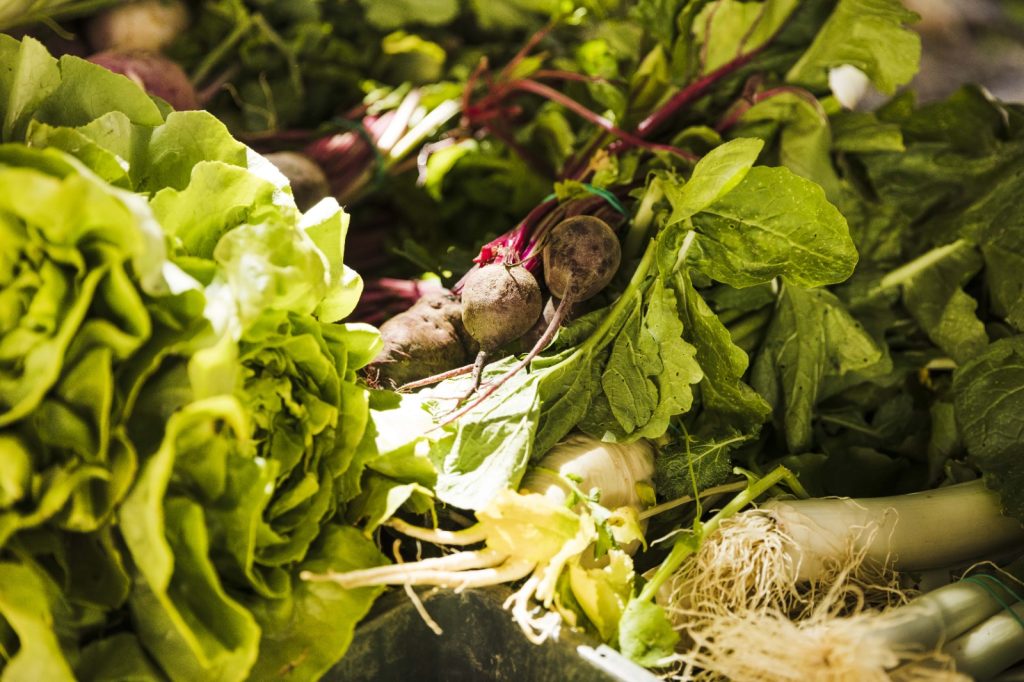 As per the Pakistan Economy Survey, the agricultural industry plays a crucial role in the nation's economy, accounting for 19.3% of the Gross Domestic Product (GDP). Given the significant demand for fresh food and locally cultivated farm products, it is considered a lucrative and prominent business sector in Pakistan.
Pakistan has significant organic farming potential due to its arable land and favorable climate for diverse crop cultivation. Pakistani organic farmers have a significant opportunity in both domestic and international markets as the demand for organic food is experiencing rapid growth. Given the right support, organic farming emerges as an exceptional business concept in Pakistan, requiring minimal investment and holding substantial potential for success as an industry.
Begin Home Tutoring Services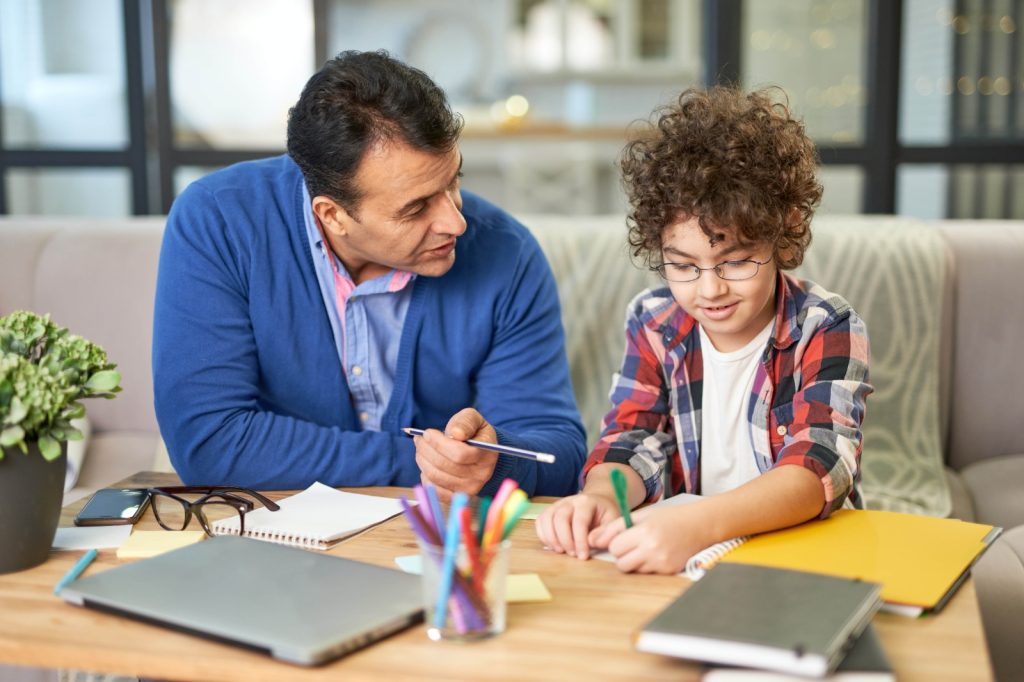 In Pakistan, traditional methods of education continue to be the dominant trend. Consequently, there is a significant demand for after-school and home tutors. This sector has proven to be a profitable business opportunity in the country, as it does not require a substantial investment. However, tutors must possess mandatory education and teaching skills to excel in this field.
In recent years, online tutoring platforms have gained popularity in Pakistan, providing convenient and accessible learning opportunities for students nationwide. These platforms utilize digital tools and resources to connect students with qualified tutors, enabling them to receive personalized instruction and support from the comfort of their homes.
Bake Delicious Cakes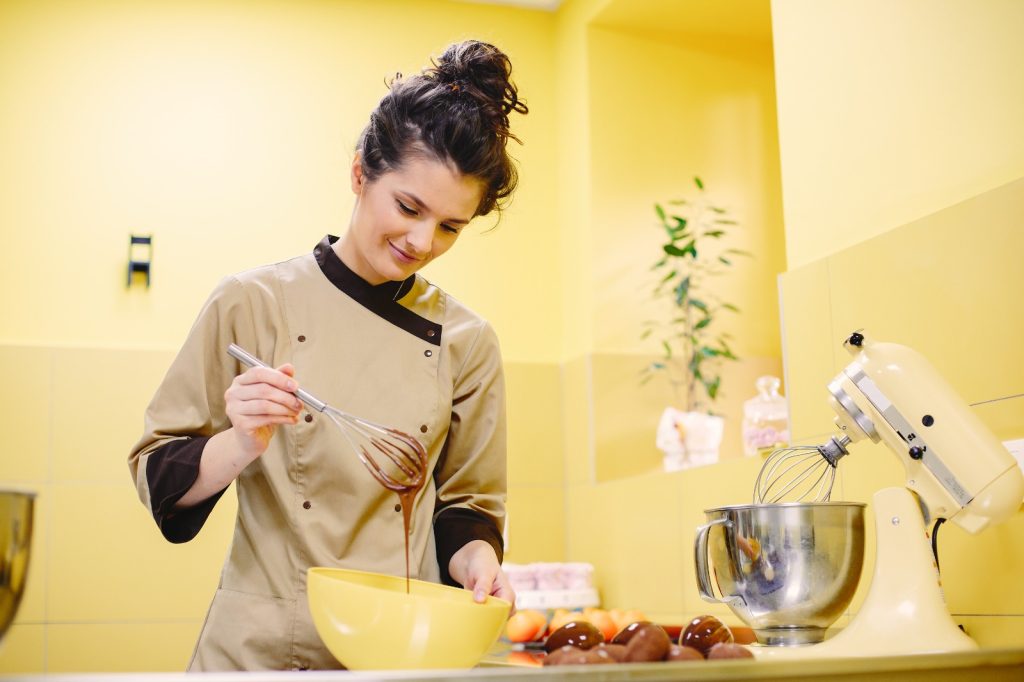 The cake business is a thriving and highly popular business idea in Pakistan, particularly among women. You can start your own business if you possess exceptional baking skills and often receive compliments for your delectable creations. By taking advantage of the growing demand for delicious cakes, you can establish yourself as a prominent player in the industry.
In addition to catering to birthdays, you can expand your services to include bridal showers, weddings, and other small events. This versatility allows you to tap into various customer segments and maximize your earning potential. Creating an Instagram account would be a wise move to promote your business. You can showcase your mouthwatering cakes through enticing pictures, create a menu highlighting your offerings, and spread the word among your friends and family.
Open a Gym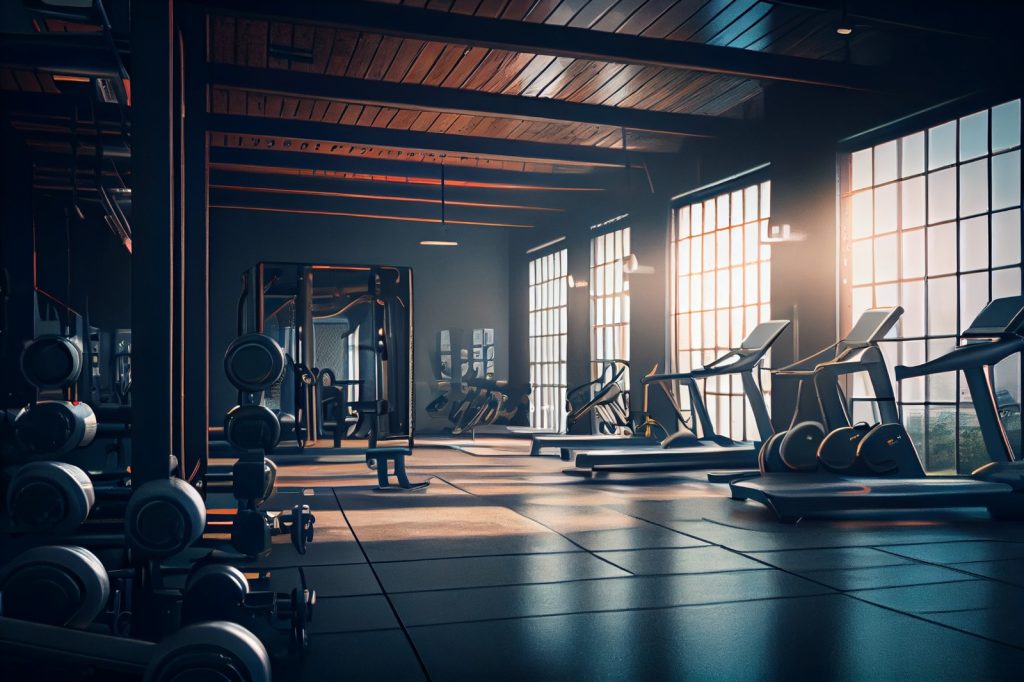 Transforming your hobby into a profitable business is quite achievable, and one promising option is establishing a home gym. By allocating a modest amount of capital, you can create your own fitness space within the comfort of your home. Utilize a spacious room to set up the gym. Don't fret about obtaining the necessary equipment, as numerous vendors offer affordable options.
Once your home gym is ready, it's time to generate interest and attract clients. Spread the word about your new venture by reaching out to your neighbors and friends, encouraging them to join and use your facility. To augment your income, consider offering healthy meals and drinks to your clients, providing a holistic wellness experience.
Provide Microfinance and Loan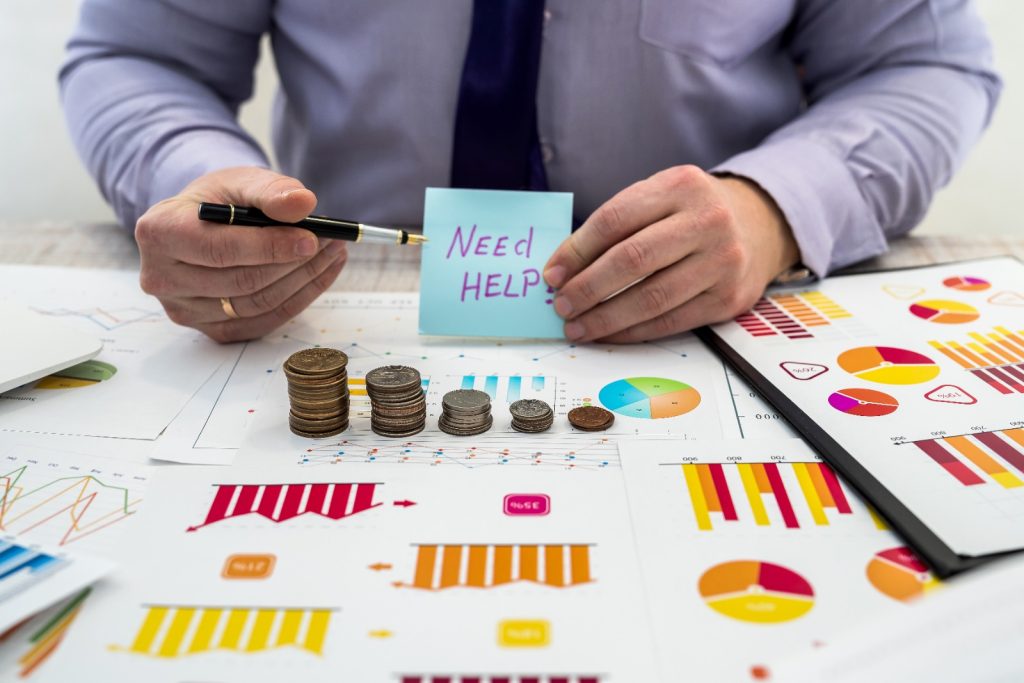 One thriving global business that is currently in high demand is the provision of micro-loans or small-scale financing. The profitability of this business is quite attractive. However, two key aspects must be addressed to launch such an enterprise successfully. Firstly, sufficient capital is required to offer loans to potential borrowers. This ensures that the business has the necessary funds to support the loan requests. Additionally, obtaining the appropriate permits is essential since micro-loan services are similar to banking and involve financial transactions.
When it comes to profit returns, the potential is very high. The demand for micro loans is substantial, and by offering competitive interest rates and effective loan management, the business can attract various customers and generate significant profits.
Serve Deliciousness in Restaurants and Cafes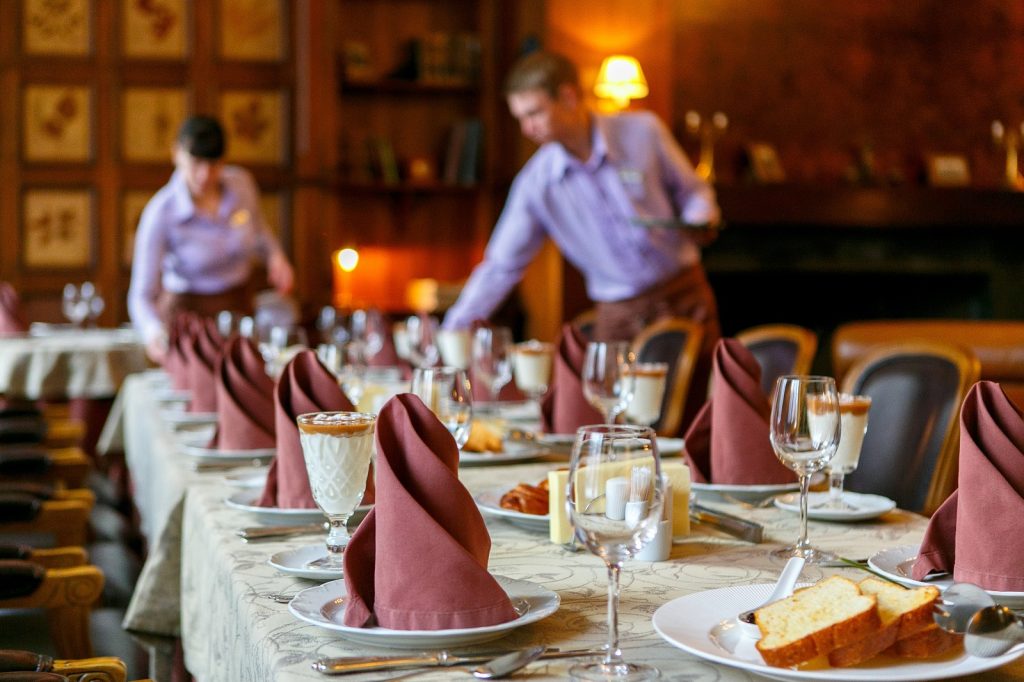 Despite numerous restaurants and cafes across the country, they still fail to meet the high demand for food and gathering spaces. Investing in this business allows you to open your restaurant, specializing in local dishes and fast food. However, with increased investment, you can expand your offerings to include a variety of international cuisines such as American, Italian, Thai, or Chinese.
In addition to traditional dine-in establishments, home delivery or takeaway restaurants are also well-paid investments. These types of establishments cater to the growing trend of convenience and allow customers to enjoy restaurant-quality meals at their own homes. By providing efficient delivery services or easy-to-use takeaway options, you can tap into Pakistan's rising demand for food delivery.
Daycare Center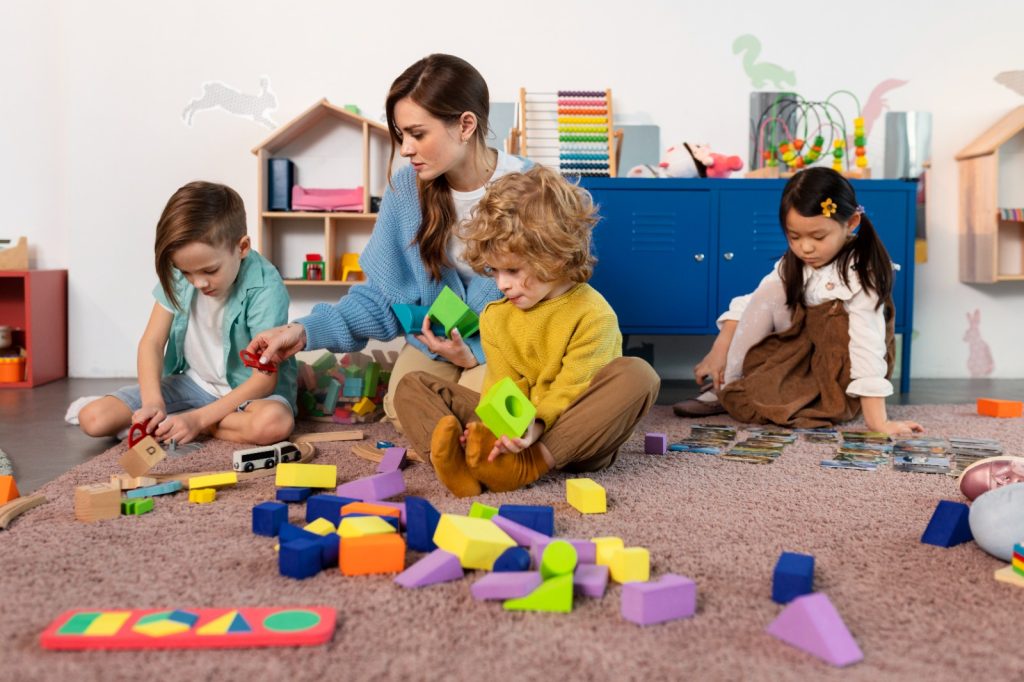 Establishing a Day Care Centre has emerged as a profit-making business opportunity in the country. This business requires a relatively low initial investment and can even be initiated from the comfort of one's own home. With the growing number of working parents, there is an increasing demand for daycare centers to cater to the needs of their children.
Embarking on the journey of owning a Day Care Centre offers numerous advantages. Not only is it a personally rewarding and fulfilling venture, but it also allows you to impact the lives of children and their families positively. Additionally, a Day Care Centre has the potential to generate a substantial income.
Start a Driving Center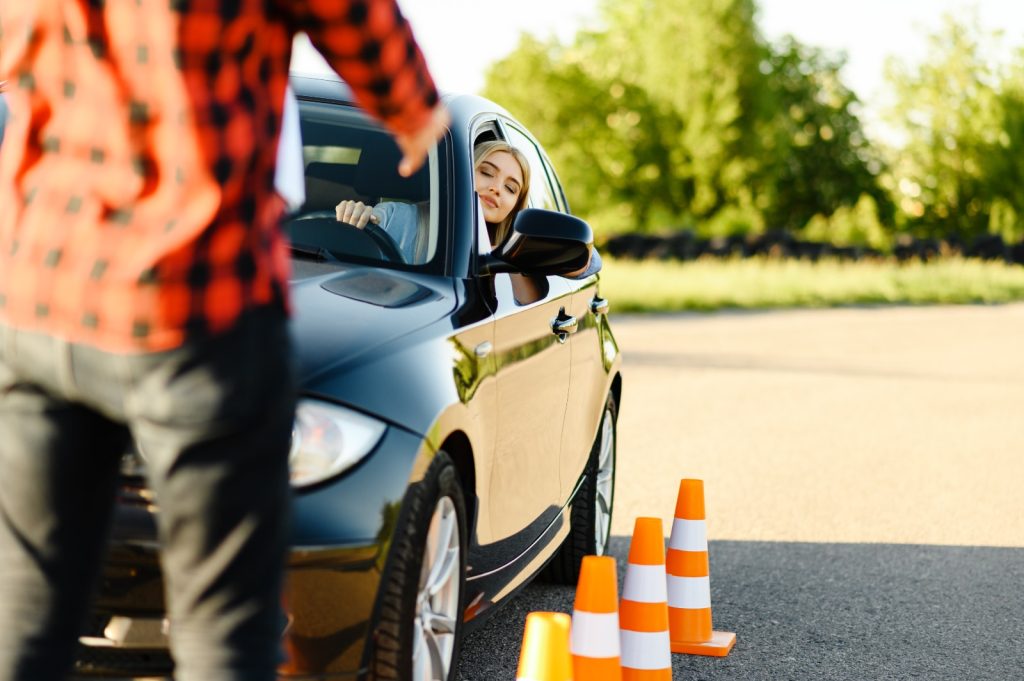 Starting a driving center in Pakistan is an excellent business idea with various advantages. This business is relatively easy to establish and doesn't require a substantial investment. With a small shop or office, you can commence operations and cater to the growing demand for driving instruction. To begin, you need to recruit skilled driving instructors who can provide comprehensive driving lessons to individuals. Additionally, you can diversify your services by offering car washing and servicing, thereby creating additional revenue streams.
The advantages of launching a driving center extend beyond profitability. One significant benefit is the consistent demand for driving instructors, ensuring a steady flow of customers. Individuals need primarily drive this high demand to acquire driving skills for personal and professional purposes.
Create Fashion Trends with Boutique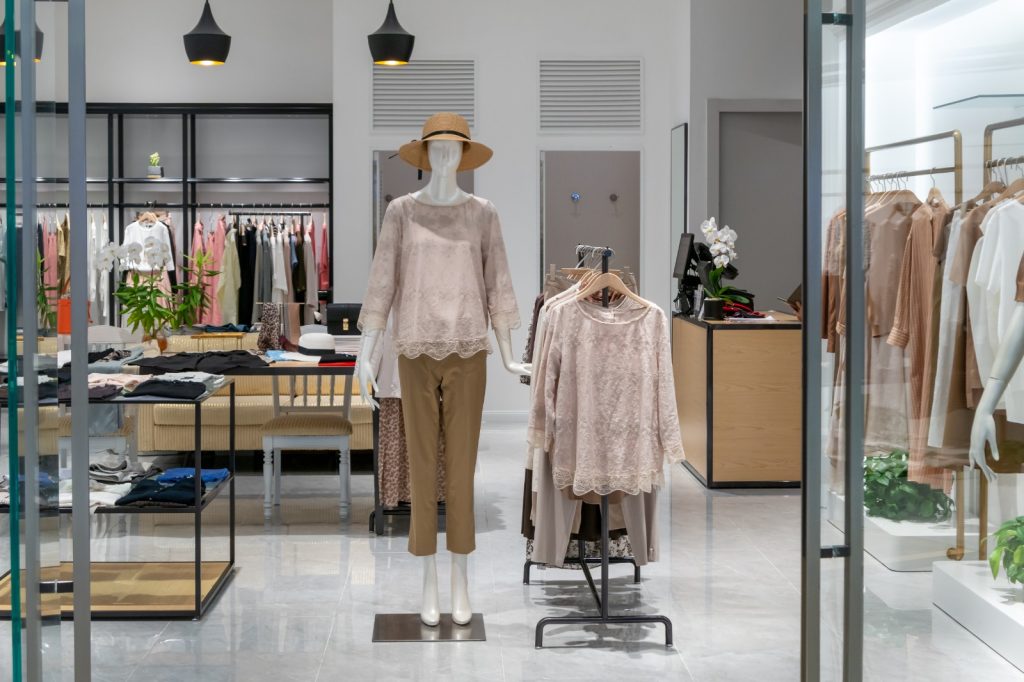 The boutique business is rapidly growing in Pakistan, offering a cost-effective opportunity with low investment requirements. This type of business can be conveniently initiated from the comfort of one's home. Establishing a successful boutique business may not be as daunting as it initially appears. The key is to have a clear vision of your goals and identify your target market. 
Invest in a Startup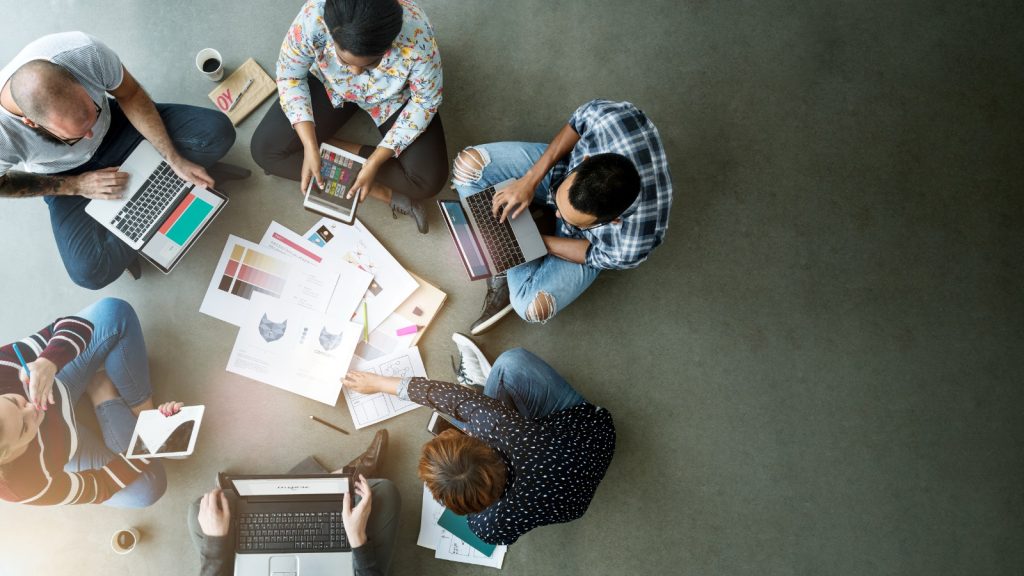 Investing in startups can be approached through various avenues, each bringing its benefits. One can choose to invest financially, dedicating funds towards the growth and development of a startup. Additionally, investing time by actively participating in the startup's operations and decision-making process can prove invaluable. Lastly, contributing resources, such as expertise, networks, or physical assets, can significantly enhance a startup's chances of success.
By engaging in a well-rounded investment strategy encompassing money, time, and resources, you position yourself as a dedicated supporter and increase the potential returns on your investment. If the startup flourishes and achieves success, you will enjoy the satisfaction of contributing and reap the rewards of your investment, whether through financial gains, professional recognition, or other forms of positive outcomes.
Be a Personal Chef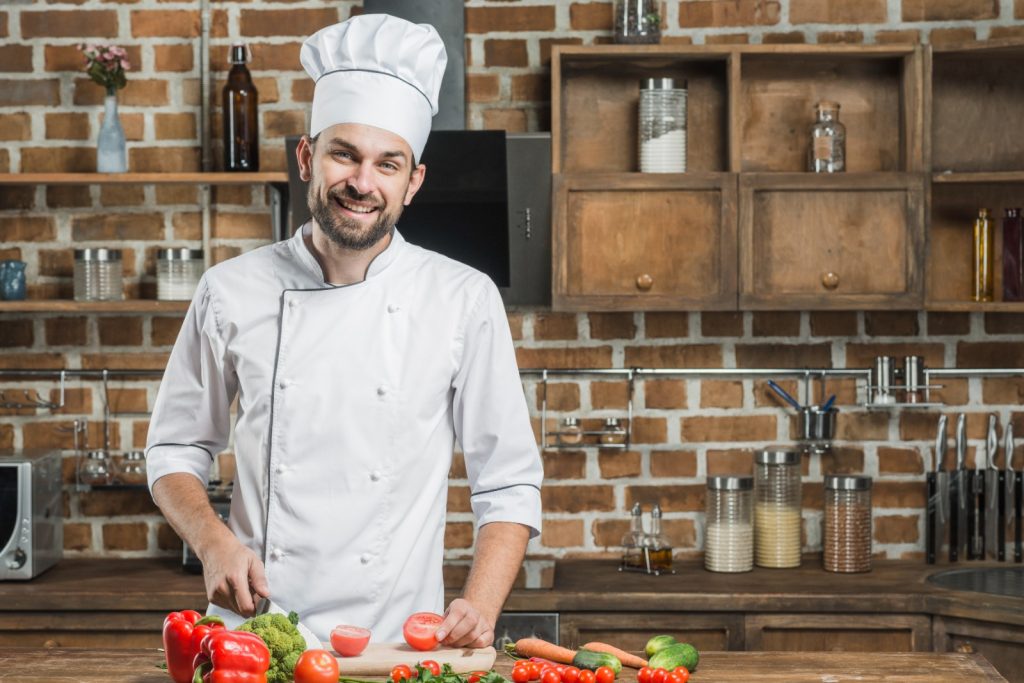 The demand for personal chef services is steadily rising in Pakistan, driven by a growing number of health-conscious individuals seeking healthier dining alternatives. You can establish a prosperous venture within this specialized market. To succeed in this industry, effective marketing and branding strategies are crucial. In addition to showcasing your culinary skills and expertise, it is essential to emphasize your meals' health benefits and nutritional value. Consider highlighting your use of fresh, locally sourced ingredients and your ability to cater to specific dietary requirements or preferences, such as vegetarian, vegan, gluten-free, or keto-friendly options.
Provide House Cleaning Services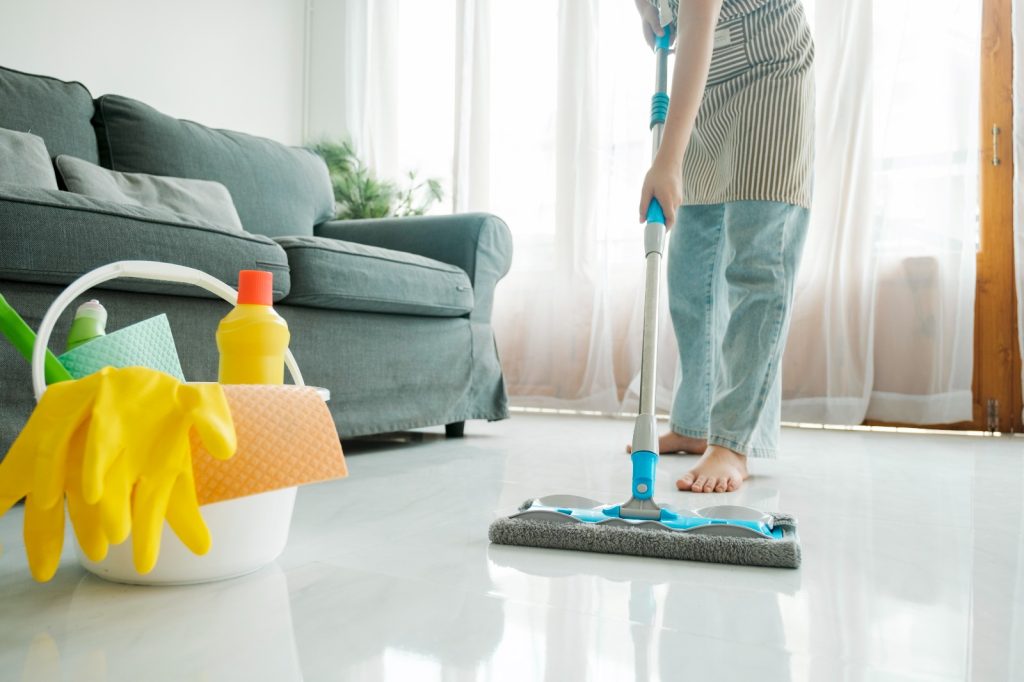 Various factors have steadily increased the need for house cleaning services in Pakistan. With the rise in urbanization, busy lifestyles, and a growing middle class, individuals and families seek convenient solutions to maintain cleanliness in their homes. This trend is advantageous for entrepreneurs looking to establish a house cleaning business. 
To excel in this business, investing in quality cleaning equipment and supplies is crucial for providing efficient and satisfactory services. This ensures that customers receive a thorough and hygienic cleaning experience. Hiring reliable and trustworthy staff members is vital to maintaining a professional image and gaining clients' trust. 
Make Aesthetically Pleasing Candles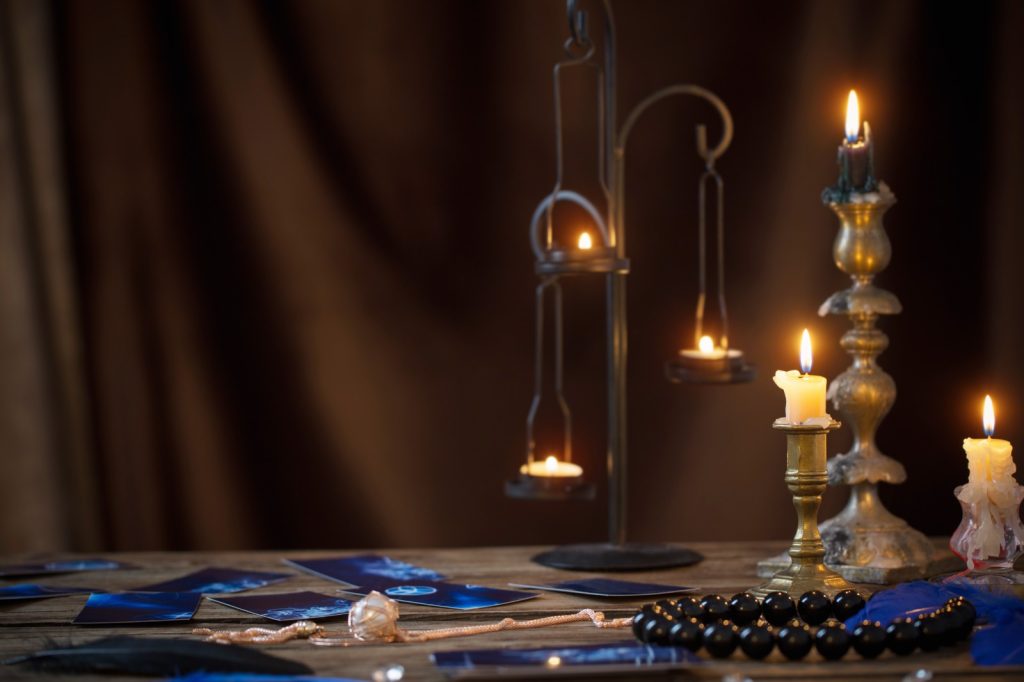 In recent years, the candle-making industry in Pakistan has witnessed significant growth, fueled by increasing consumer demand for unique and aesthetically pleasing candles. Moreover, the availability of various candle-making techniques, such as traditional hand-dipping, container candles, and decorative molded candles, allows for diverse product offerings.
The versatility of candle-making as a business extends beyond its profitability. It allows individuals to explore their creativity by experimenting with different fragrances, colors, shapes, and sizes. Additionally, candles are in high demand for various occasions, including weddings, religious ceremonies, and home decor, providing ample market opportunities.
Share your Ride (Carpooling)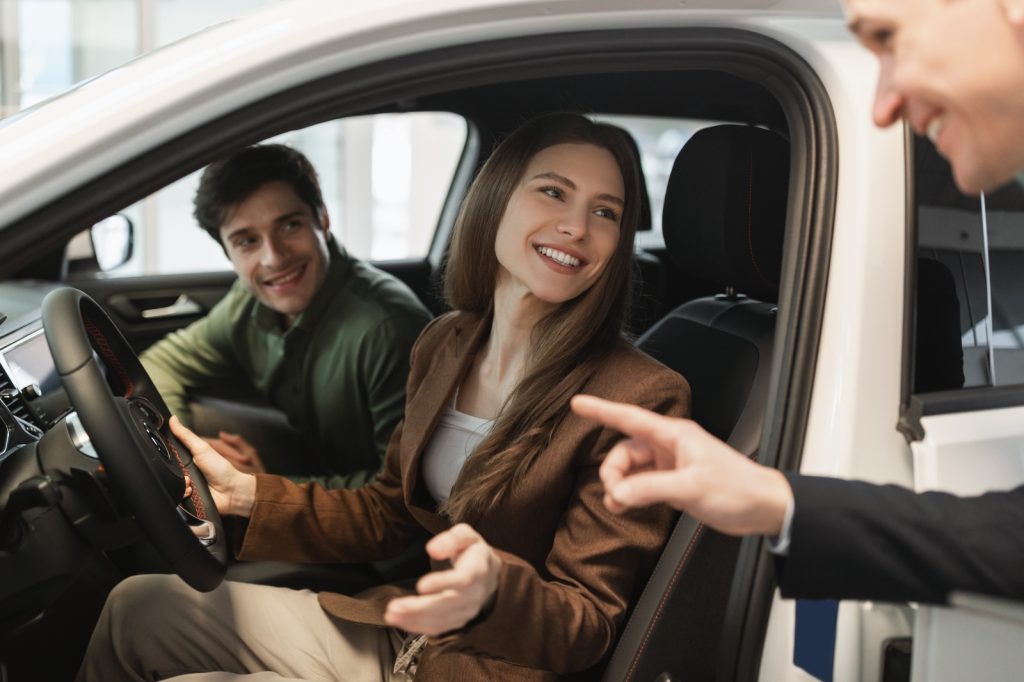 If you own a 5 or 7 seater vehicle, you no longer need to commute to the office alone. Instead, you can use your driving skills to earn money. With the advent of mobile devices, carpooling has become increasingly convenient in today's world.
In addition to the convenience factor, carpooling offers significant benefits amidst the current climate of rising inflation, particularly when it comes to saving fuel costs. By carpooling, you save money for yourself and contribute to the financial well-being of those around you. Moreover, if you have spare time, consider offering a pick-and-drop service, assisting people with their daily commuting needs. This additional service could serve as a valuable source of secondary income.
Establish a Local Grocery Store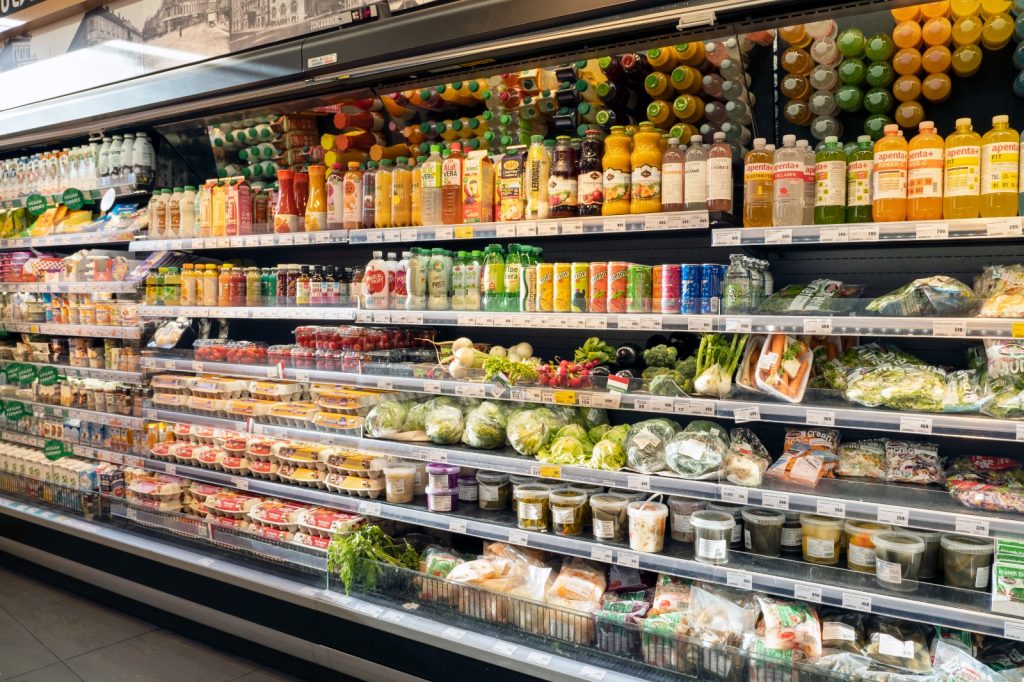 Establishing a neighbourhood grocery store is a widely favoured and cost-effective business concept in Pakistan. To successfully run a shop, it's essential to possess fundamental accounting skills and excellent customer service abilities. You can either purchase a store or explore rental spaces to set up your business.
If you decide to create a larger establishment, choosing a location that experiences significant foot traffic is advisable. Additionally, consider expanding your reach by showcasing your products on online marketplaces. This approach will enable you to generate multiple revenue streams for your business. Moreover, consider offering free delivery for sizable orders to enhance customer convenience.
Sell Auto Spare Parts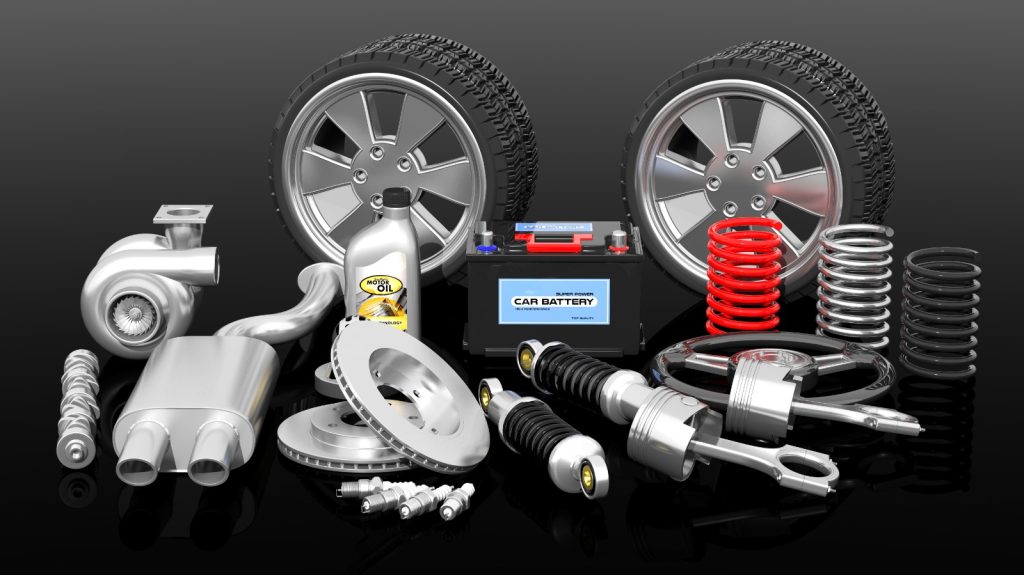 In Pakistan, it is common for people to rely on second-hand vehicles, which creates a constant demand for auto spare parts to ensure proper maintenance. To tap into this market, one can establish an auto spare parts business by either purchasing a shop or renting one.
Moreover, selling auto spare parts through an e-commerce platform is also viable. You can successfully launch your online auto spare parts venture by setting up an attractive and user-friendly e-commerce website, implementing effective SEO strategies, and utilizing social media marketing techniques.
Open a Hardware Store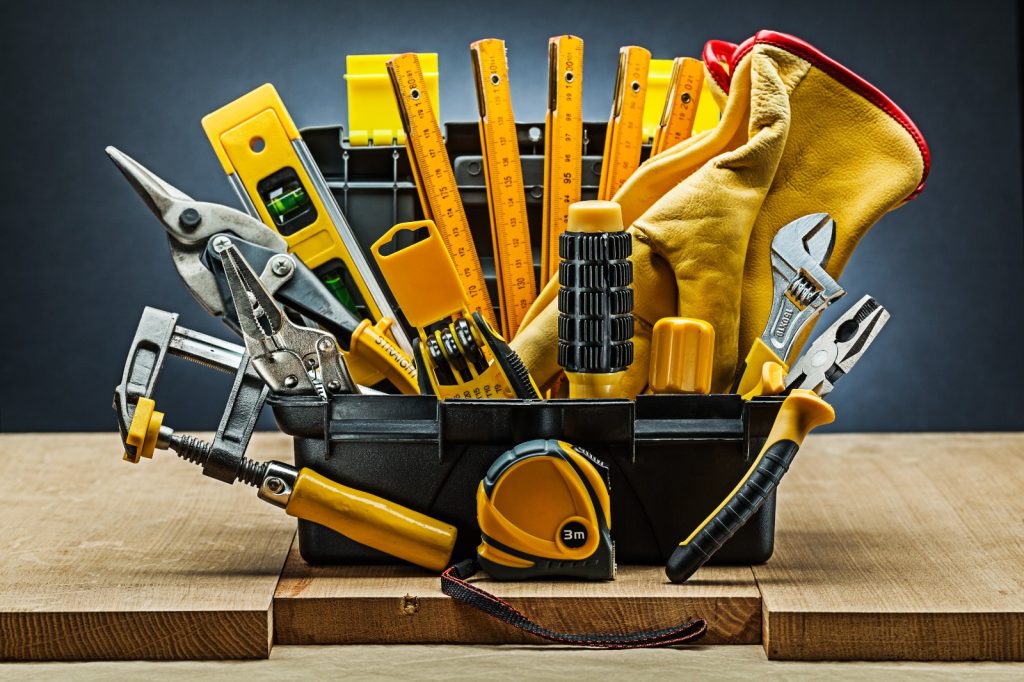 The retail industry experiences significant demand for hardware parts, making opening a hardware store in Pakistan an appealing business idea. To embark on this business, you should consider several essential steps. Firstly, it is crucial to identify a lucrative location for your store, ensuring accessibility and potential customer traffic. Secondly, create a comprehensive business plan that outlines your goals, target market, competitive analysis, and financial projections. This plan will serve as a roadmap for your hardware store's success.
Become a Social Media Influencer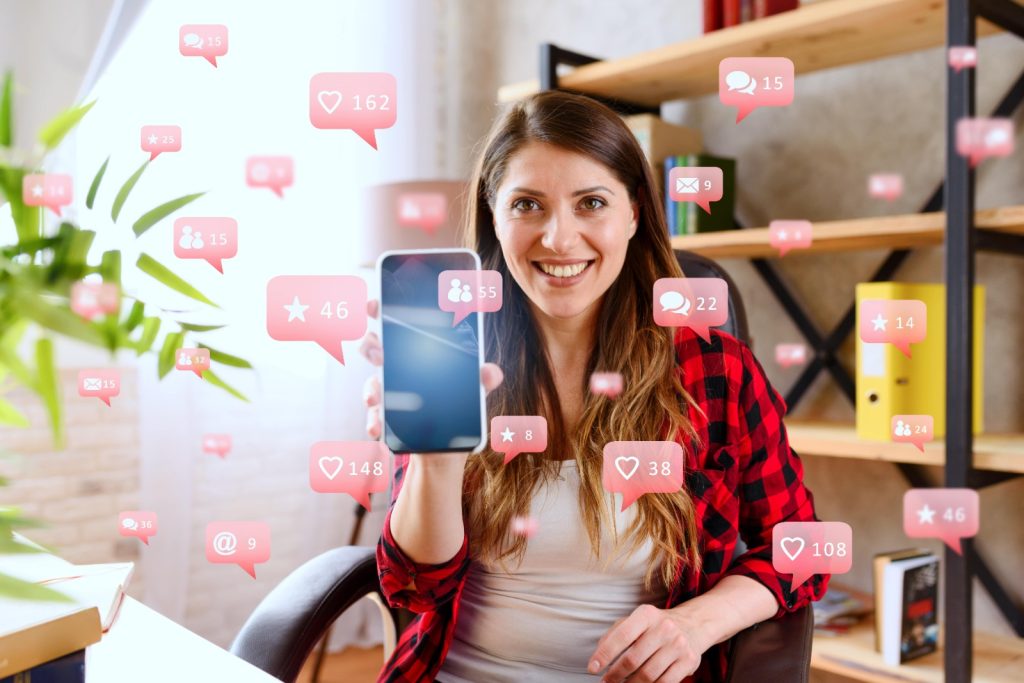 In today's digital era, social media has become a powerful tool for individuals to gain recognition and influence. Instagram and TikTok, in particular, have emerged as leading platforms where individuals can showcase their talents and personalities, attracting a substantial following in the process. These platforms offer a unique opportunity for aspiring influencers to connect with a wide audience and establish their personal brand.
One of the key advantages of becoming an influencer is the ability to receive PR packages from renowned companies. These packages often contain products or services that influencers can try out and promote to their followers. It's a win-win situation for both the influencer and the company, as the influencer gains exposure and the company receives valuable marketing through their endorsement.
Homemade Food Business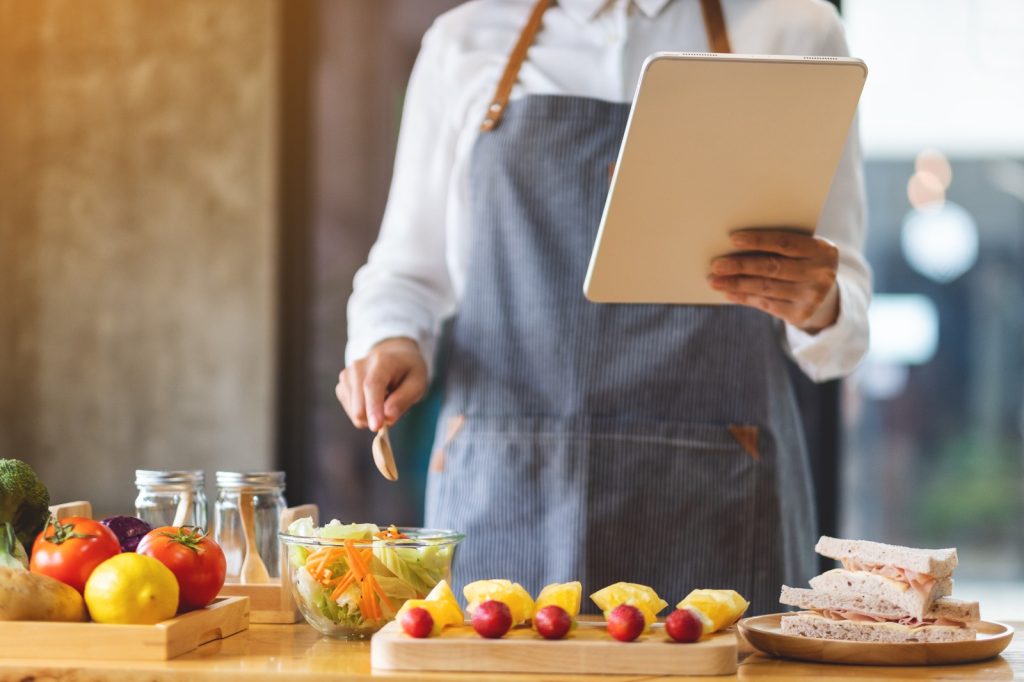 In Pakistan, there is a strong preference for homemade food that is prepared without the use of preservatives. This has led to a rise in the popularity of homemade food businesses and food bloggers, who offer a wide variety of dishes to cater to the growing demand. The appeal of homemade food lies not only in its use of basic ingredients but also in its convenience and affordability, making it a popular choice among individuals with busy schedules, such as office workers and university students, as well as those who simply prefer not to cook at home.
The homemade food industry has emerged as one of the top business ideas in Pakistan, attracting entrepreneurs and providing opportunities for individuals to start their own ventures. It is particularly considered the best business idea for women, as it allows them to showcase their culinary skills and earn a livelihood from the comfort of their homes.
Printing Business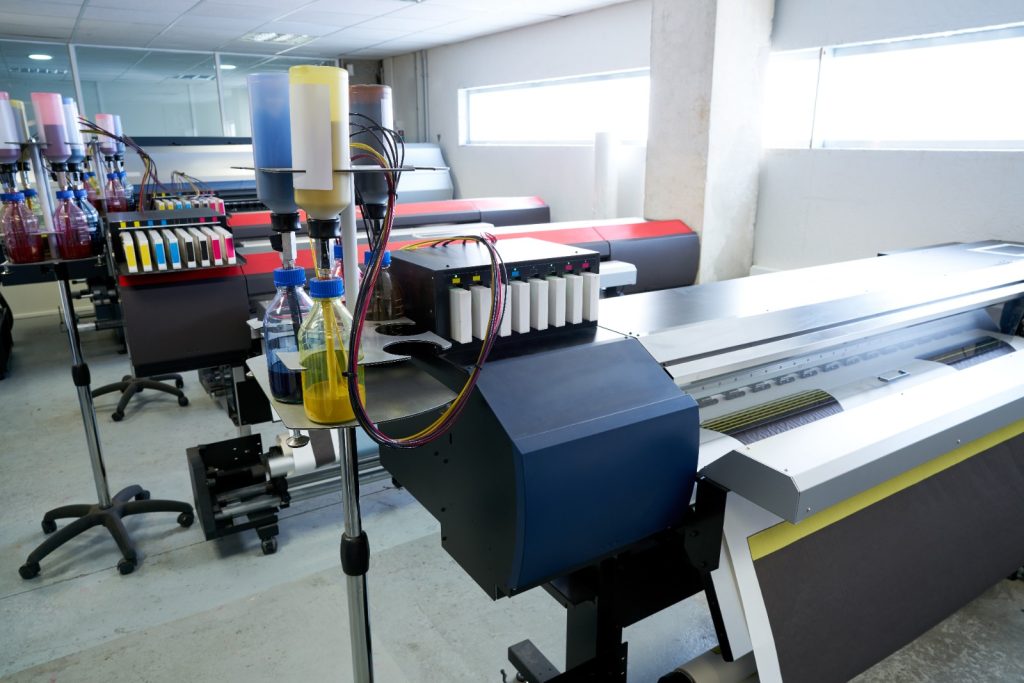 A highly profitable business opportunity in Pakistan, particularly for individuals with limited capital, is establishing a printing company. This business involves catering to various needs such as giveaways, gifts, university projects, merchandise, and office or project requirements by offering personalized printing services for items like t-shirts, mugs, pens, and more. The demand for customized products is incredibly high, as people nowadays crave uniqueness, personalization, and emotional connections with the items they own. This business idea is relatively new and holds significant potential for success.
Compared to other manufacturing ventures, setting up a T-shirt printing shop is a relatively straightforward and affordable process. If you choose to operate from home, the first step is to designate a specific area in your house as your workspace. Next, you'll need to acquire the necessary printing supplies and equipment. Once you have these essentials in place, you are ready to kick-start your printing business.
Provide Services as a Virtual Assistant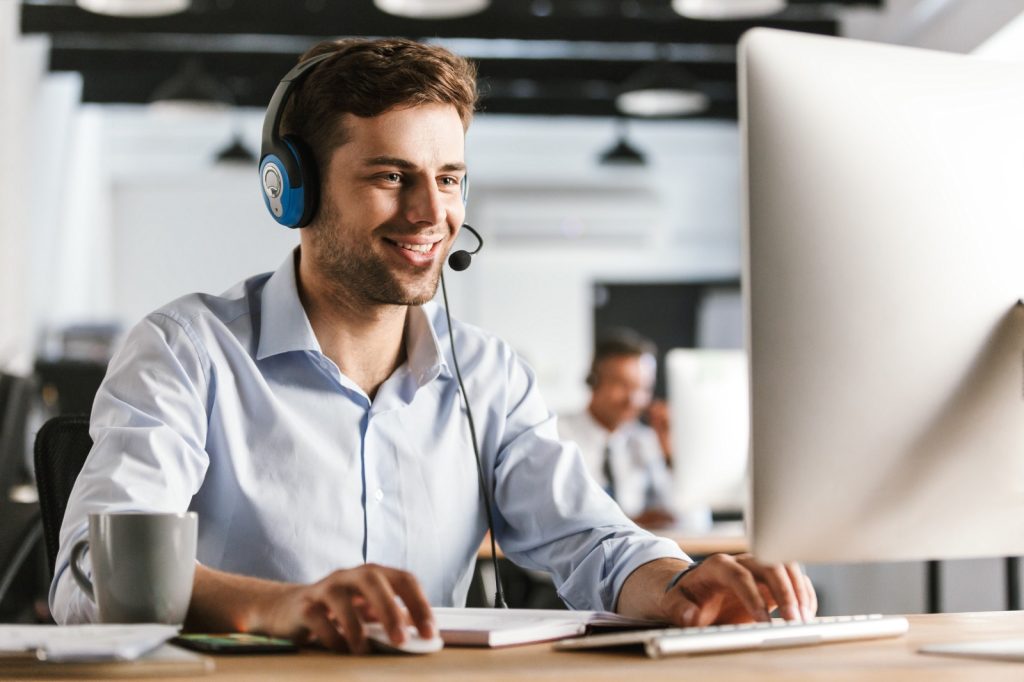 A virtual assistant is an independent professional offering client a range of technical, creative, or administrative services from the comfort of their homes. These individuals provide their expertise remotely, leveraging their skills and knowledge to assist clients with various tasks and projects. Virtual assistants play a vital role in today's digital economy, offering flexibility and convenience to both clients and themselves.
Having diverse skills is crucial for virtual assistants as it allows them to deliver exceptional services. Whether it's proficiency in technology, creative design, or organizational abilities, a virtual assistant's skills form the foundation of their business. By continuously developing and refining their skills, virtual assistants can enhance their capabilities and offer a broader range of services to cater to the needs of their clients.
Retirement Plan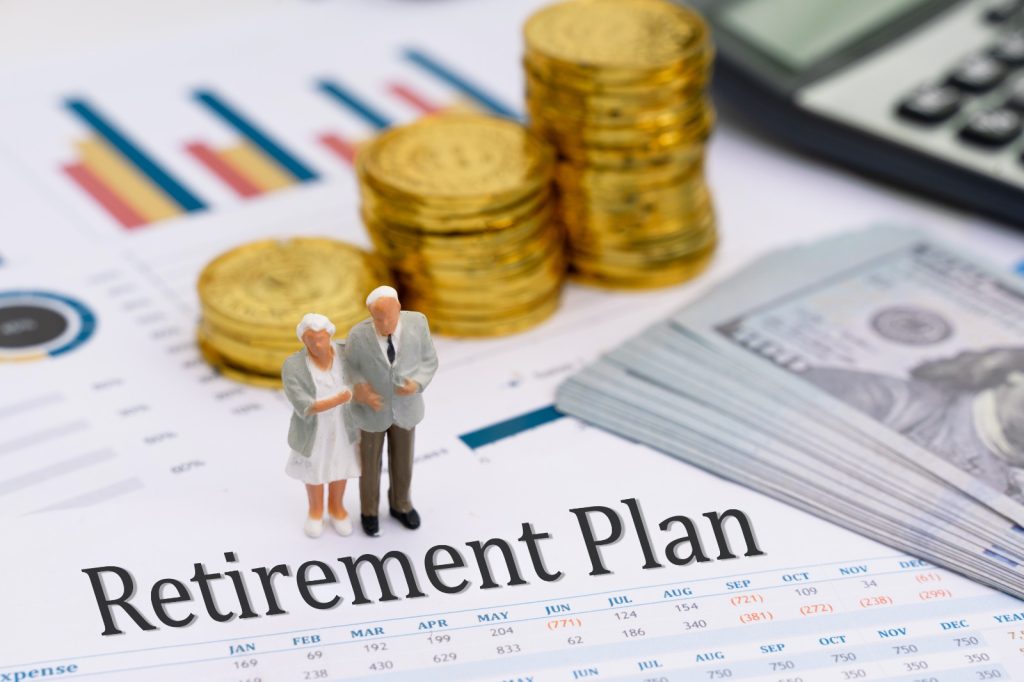 Having a retirement plan is crucial for individuals, but it holds even greater significance for business owners. By implementing a retirement plan, you secure your own financial future and offer valuable benefits to your employees. It's important to note that various retirement plan options are available, making it essential to select the one that aligns with your business needs.
Determining the most suitable retirement plan for your business involves considering several factors, such as the scale of your enterprise, the ages of your employees, and your financial objectives. 
Food Truck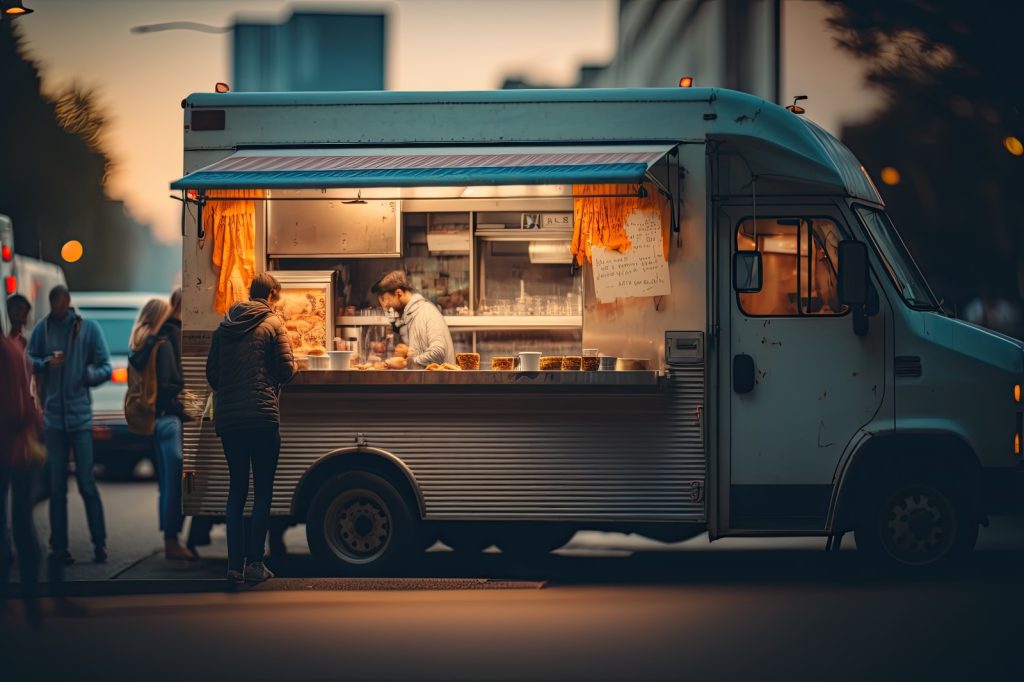 Have you always dreamed of owning a restaurant but feel uncertain about taking the big step? Here's a fantastic alternative to consider: use a food truck to explore your ideas. It can serve as a valuable testing ground for your culinary concepts and an opportunity to familiarize yourself with your state's food and restaurant licensing requirements. Additionally, operating a food truck allows you to gauge people's preferences and dislikes, enabling you to fine-tune your menu and build a dedicated following of enthusiastic food lovers even before you commit to opening a traditional brick-and-mortar establishment.
By opting for a food truck as your initial experience, you can gain hands-on experience in the food industry while minimizing the financial risks associated with a full-scale restaurant. It allows you to showcase your cooking skills, experiment with different dishes, and gather valuable feedback from customers in real-time. Furthermore, you'll have the chance to observe trends in the local food scene and adapt your offerings accordingly.
Shoe Business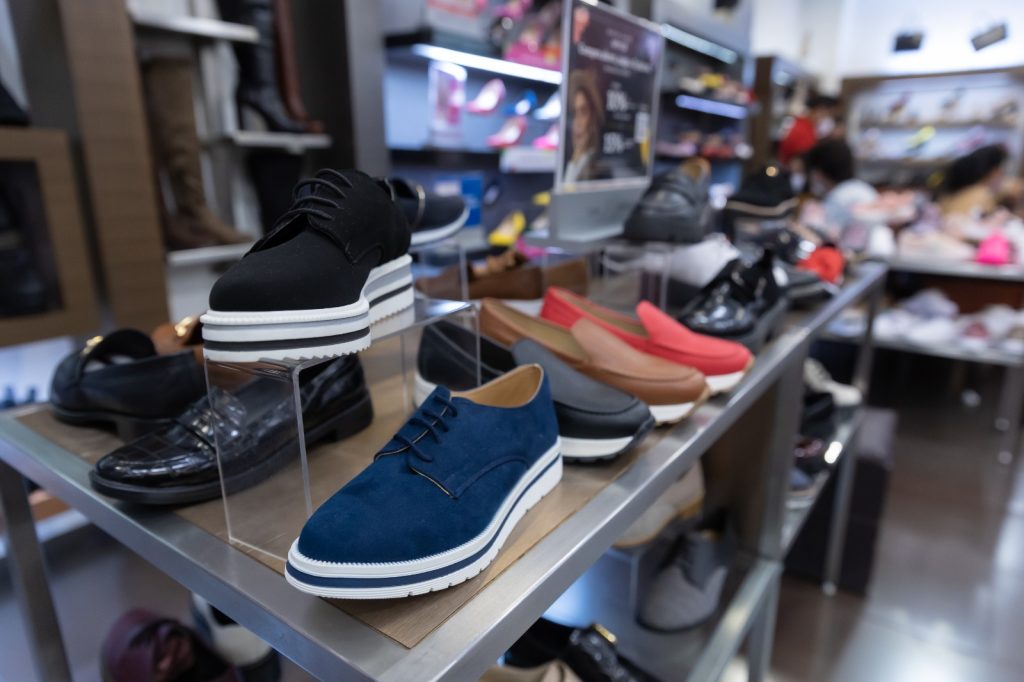 The shoe industry in Pakistan presents a highly profitable business opportunity that requires minimal investment. Whether you establish a small shop or operate from the comfort of your home, the demand for shoes in Pakistan remains consistently high, ensuring the potential for substantial profits.
A wide variety of shoes are available within the market, including sports, formal, casual, and slippers. As an entrepreneur, you can select the type of shoes that align with your interests and preferences to establish your business.
Conclusion
In conclusion, Pakistan offers many opportunities for aspiring entrepreneurs looking to start profitable businesses with low investment. The country's dynamic consumer market, growing population, and abundant natural resources provide a solid foundation for various industries. By harnessing their creativity, conducting thorough market research, and implementing strategic planning, entrepreneurs can turn their dreams into reality and achieve success in the Pakistani business landscape.
The endless possibilities include e-commerce ventures, digital marketing agencies, food delivery services, and renewable energy projects. With the advent of technology and the internet, entrepreneurs can leverage these tools to reach a wider audience and maximize their profits. Furthermore, the resilience and entrepreneurial spirit of the Pakistani people create a supportive environment for startups and small businesses.
It's important to remember that success in any business requires dedication, hard work, and a commitment to delivering value to customers. While low investment may reduce initial financial risks, it's crucial to continuously adapt, innovate, and stay ahead of the competition.
So, if you have a burning desire to make an impact or are a risk-taking innovator, don't let the fear of limited investment hold you back. Explore Pakistan's captivating landscape, embrace its opportunities, and embark on an exciting journey toward building a profitable business. With the right mindset, determination, and entrepreneurial spirit, you can turn your small investment into a flourishing enterprise in Pakistan.