Islamabad, the remarkably picturesque capital of Pakistan, abounds with captivating attractions and destinations to explore. It offers an ideal setting for a memorable outing with friends and family.
During your visit to Islamabad, finding suitable hotel becomes a priority. Identifying the perfect option to ensure serenity, safety, affordability, and comfort can be daunting. However, to solve this dilemma, we have compiled a list of top 10 hotels in Islamabad. Delve into this comprehensive guide to choose a hotel that aligns with your preferences and style.
Islamabad Serena Hotel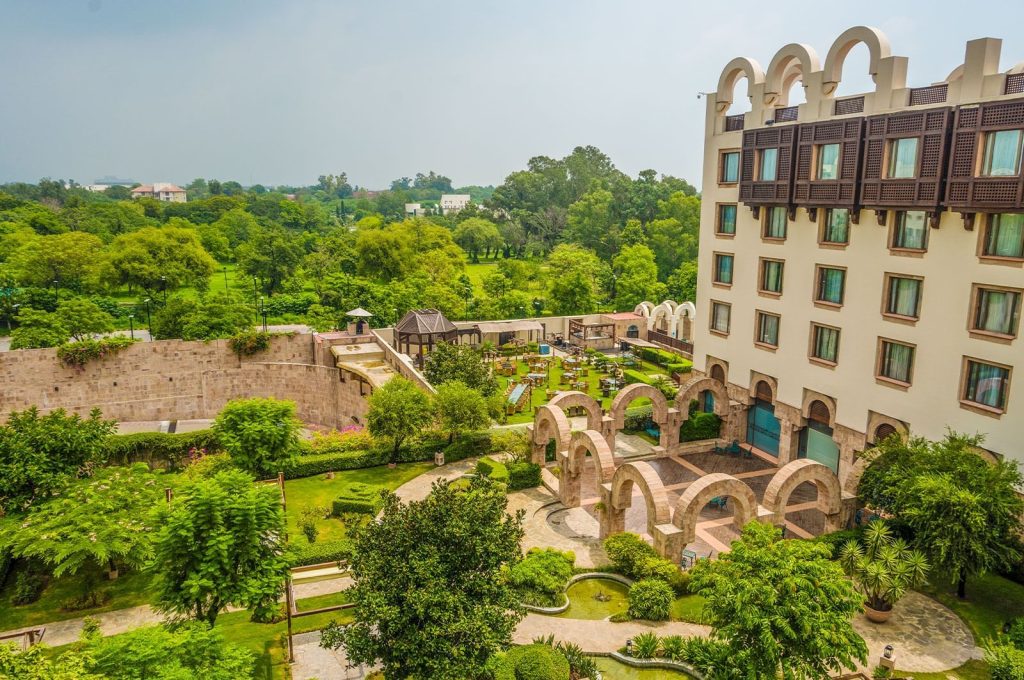 This hotel is serene, as its name signifies. Apart from its exemplary services, it offers various other amenities like a spa and outdoor swimming pool, satellite television, minibars, air conditioning, and soft bathrobes. There is a complimentary airport shuttle service at the Serena Hotel. In addition to elegantly and tastefully decorated apartments, the hotel also offers a fitness center and sauna. Ensuite bathrooms include complimentary toiletries as well.
Additionally, services like free parking, dry cleaning, and currency exchange, and the front desk is staffed around the clock. Guests can also enjoy the business center and barbecue facilities. A restaurant on-site serves Pakistani food as well as popular Western dishes. In-room dining options are also available.
Islamabad Marriott Hotel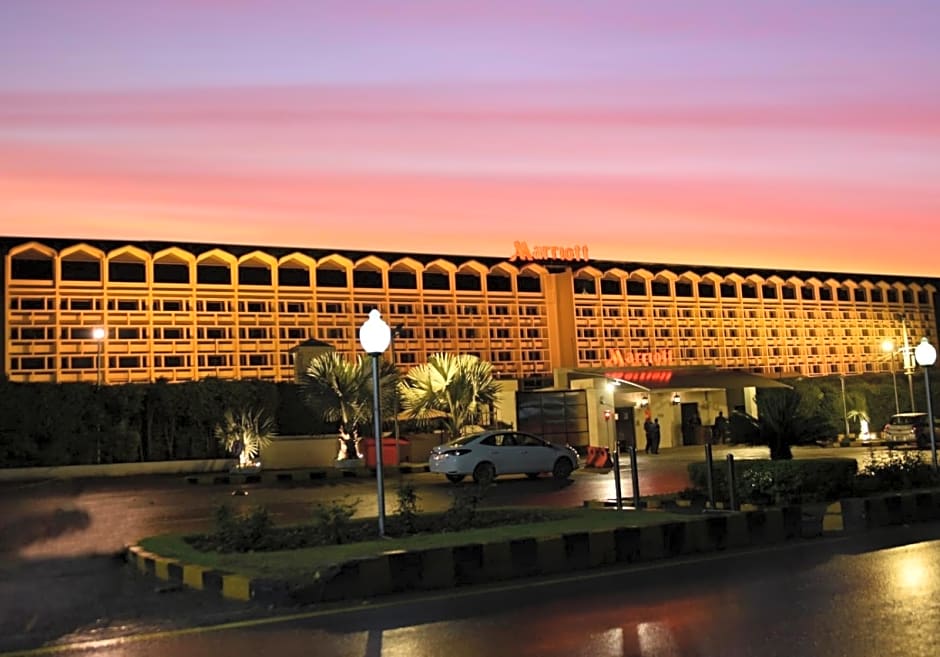 Located near Margalla Hills and just a few miles away from Rawal Lake, Marriott, Islamabad has offered exceptional hospitality to its valuable customers for quite some time now. It is a 4-star hotel that provides exceptional hospitality to its valued customers. The Islamabad Marriott Hotel is one of the top hotels in Islamabad, with a lavish swimming pool and sauna.
In addition to rooms, the hotel has a gorgeous garden, restaurants, cafes, a fitness center, and a spa. Besides offering international cuisines prepared by international chefs, Marriott, Islamabad organizes food festivals occasionally. You can also plan your business meeting or reception events there.
Also, Checkout our this blog: Famous Parks in Islamabad to Visit
Hotel Margalla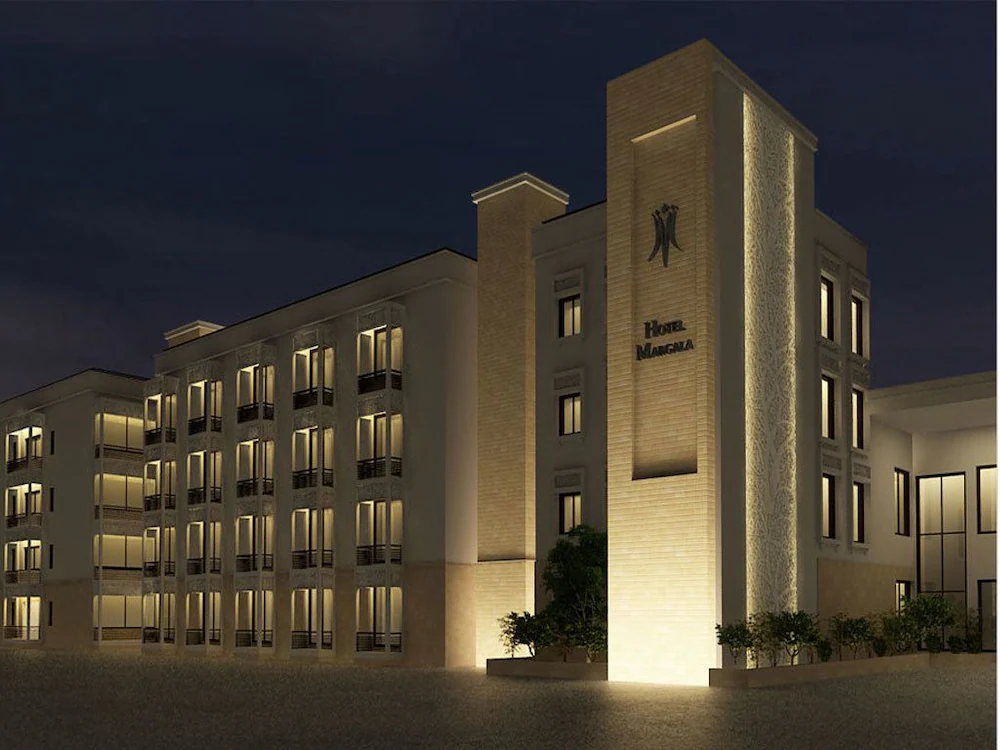 Hotel Margalla is one of Islamabad's oldest and most renowned 3-star hotels. It is located at the prime location of Islamabad and is known for its hospitality and top-notch services. Modern infrastructure, spacious lawns, and a tranquil ambiance make your stay more relaxing. Hotel Margalla is an excellent choice if you love luxury and top-quality hospitality services. The hotel also offers Mexican, Chinese, Italian, French, and Pakistani cuisine. Hotel Margalla offers a variety of accommodation and dining packages for its executive clients at an affordable price, making it an excellent choice for those who travel frequently.
Ramada By Wyndham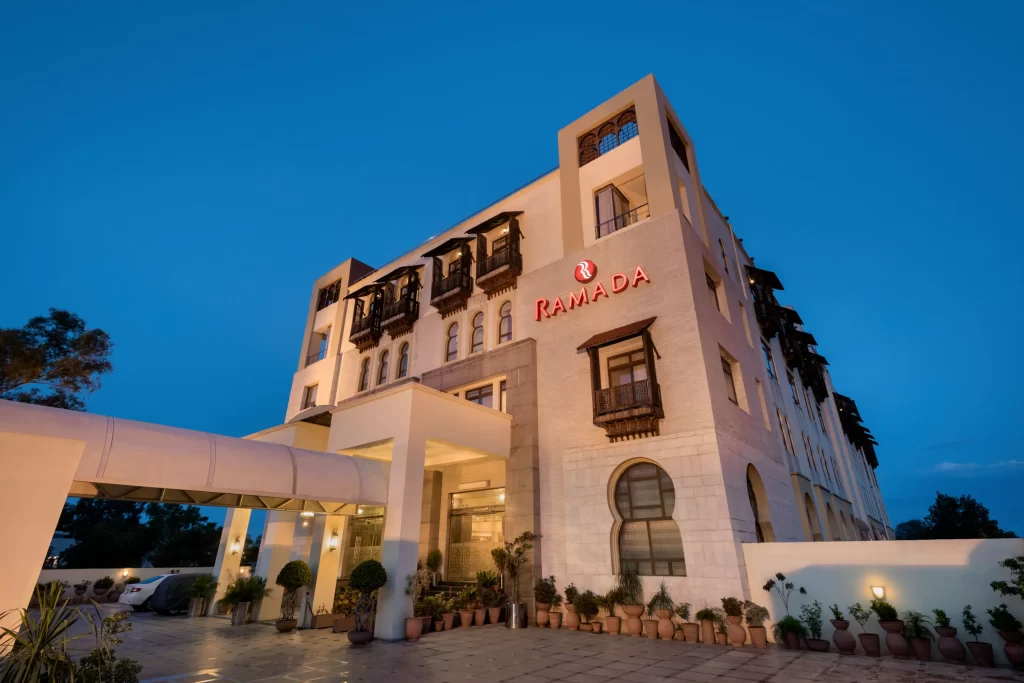 Islamabad has another great hotel, the Ramada Hotel, rated as one of the best family hotels. Ramada is a relatively new addition in Islamabad, but its services, staff, and overall experience are exceptional. It is located near Rawal Lake, which makes it an excellent location. It is one of Islamabad's posh hotels near the new airport. You can easily visit places in Islamabad and Rawalpindi from this prime location.
Chalet Islamabad
The exquisite architecture, courteous staff, and peaceful environment of Chalet Islamabad make it one of the most attractive hotels in the Islamabad. You will find pick-up and drop-off services to and from the airport at reasonable rates, 24-hour room service, 24-hour laundry service, 24-hour front desk service so that your stay is perfect, a rental car so that you can explore the city and a security system that makes Chalet Safe a safe and secure place to stay.
Hotel Crown Plaza Islamabad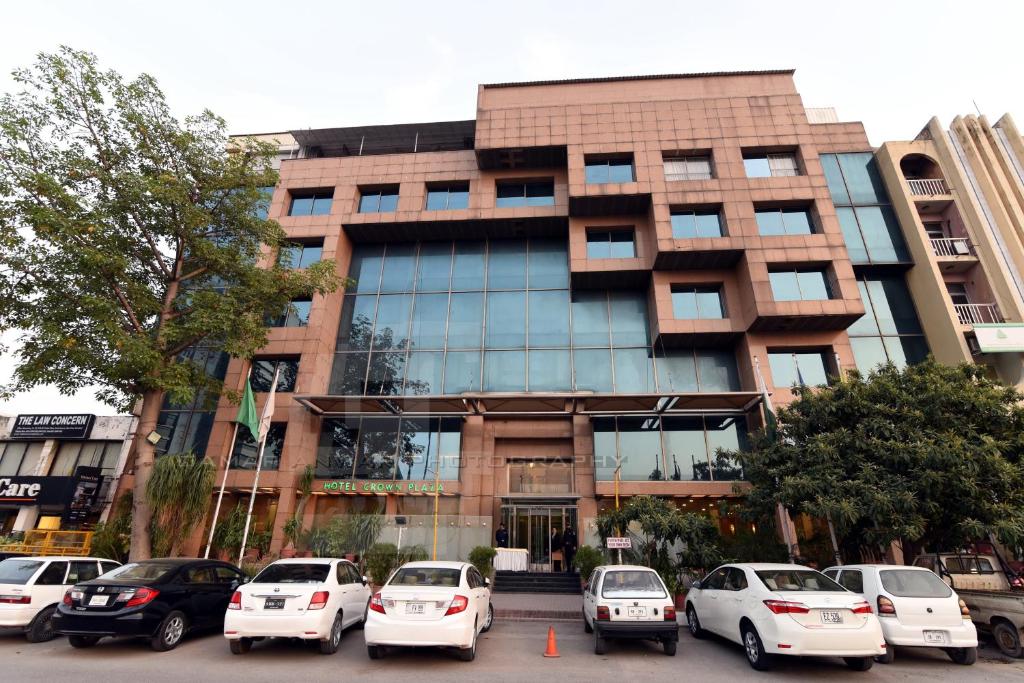 You can also consider Crown Plaza Islamabad, located in the heart of the Blue Area. It is easily accessible from the metro bus station, just one minute from the hotel. Standard rooms, deluxe rooms, and family suites are available, and they provide services like free WiFi, breakfast, and parking at this hotel. Children under 13 can stay at the hotel free of charge. Aside from being one of the cheapest hotels in Islamabad, this hotel also has a coffee shop, hot tub, sauna, steam room, spa, and currency exchange services.
Islamabad Regalia Hotel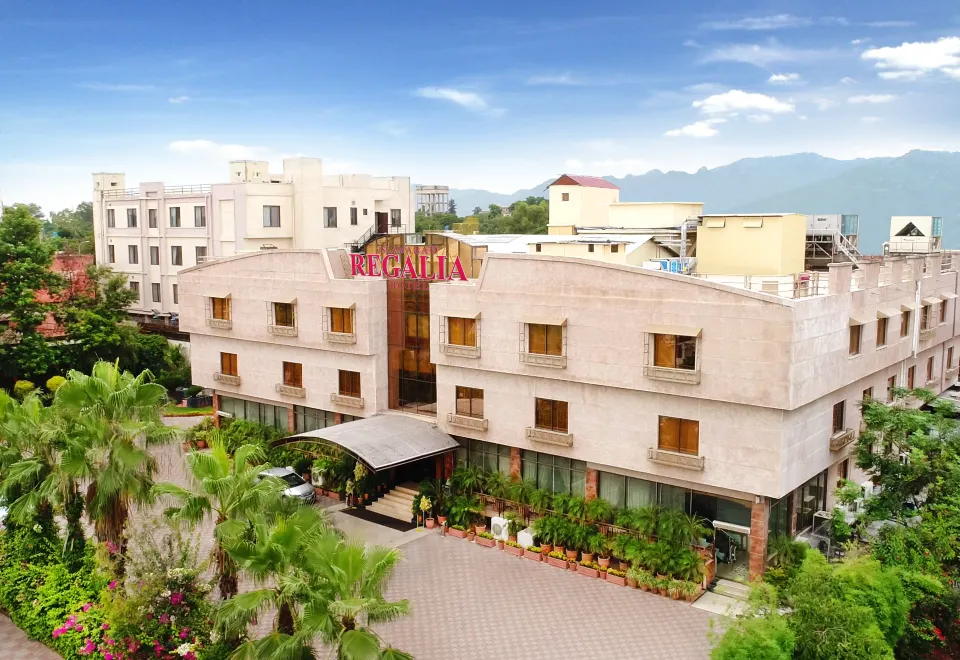 Islamabad Regalia Hotel is one of the best hotels in Islamabad to stay with a family if you want to enjoy a relaxing but luxurious stay. It is located within a few kilometers of Islamabad's main commercial streets.
The hotel has state-of-the-art architecture and features 37 beautifully crafted guest rooms, four banquet halls, a variety of dining options, board rooms, a fitness center, and an executive lounge. Regalia Hotel offers banquet hall services for multipurpose events. Many types of food are served at the hotel, including traditional, continental, American, Chinese, and Italian cuisine.
It offers a spacious parking lot at the hotel, deluxe rooms, executive rooms, royal suites, and many other accommodations. All rooms include a phone, a fridge, a LED TV, a safety deposit box, and a working desk. Aside from the breakfast buffet, guests will receive an initial welcome drink, a fruit basket, wireless internet access in public areas, a gym with HD channels, laundry services, and a doctor on call, among other amenities. 
108 hotel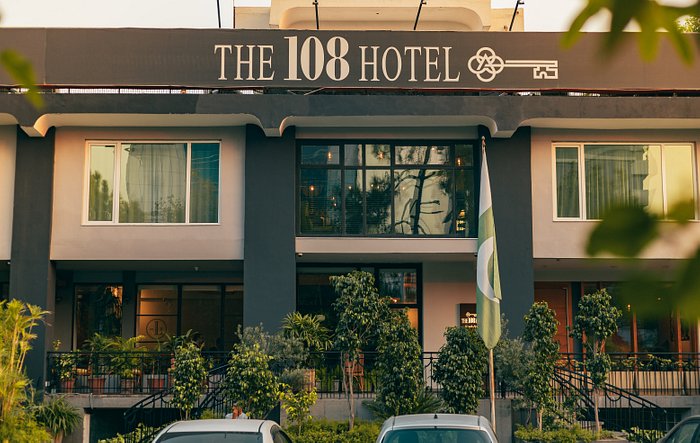 For anyone looking to relax or work, the 108 Hotel is the perfect place. It has modern interiors, beautiful lighting, and delicious food categories. It merges European and subcontinental lifestyles. From furniture to details, it has beautiful rooms to relax in that keep the concept of real luxury alive. From the furniture to a little detail, it has a unique ambiance that people in Islamabad and across the country will find ultimate pleasure in. In addition to cleanliness and hygiene control, the hotel staff offers valuable services to its guests.
Centaurus Islamabad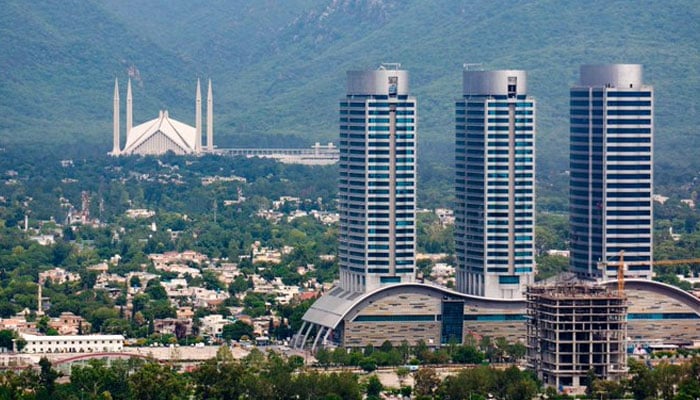 In addition to being a shopping hub, Centaurus is 3.7 kilometers away from Shah Faisal's famous mosque. The building has 36 floors, with some floors dedicated to shopping malls, residences, and offices. On the upper part, there are several floors of a hotel. Among its amenities are a fitness center, central air conditioning, and free WiFi. There are indoor swimming pools, saunas, and other wellness facilities. This hotel is a true reflection of the luxury lifestyle.
Hotel One Jinnah


This grand and spacious hotel is located in the I-9 sector, just 20 minutes from the Margalla Hills, the capital city of Pakistan. It is the perfect place for guests to stay and see the magnificent view in front of them as they walk through the green trails toward Dama-e-Koh and Monal. The hotel provides three types of rooms: deluxe king, suite, and executive. With a king-size bed and two single-seating sofas in the deluxe king room, you will have a wardrobe, a study table with a comfortable chair, a dressing mirror, a fridge, a large flat-screen TV, and air conditioning.
Listed above are some of the best hotels in Islamabad, Pakistan, that you can choose from. So in case you visit Islamabad, you have a variety of options to choose from.