Startups play an important role in the economy by driving innovation and creating jobs. They are also a major source of investment for venture capitalists and other investors. Startup is the primary form of entrepreneurship. Startups are started by the enthusiast entrepreneurs who have identified a problem or opportunity in the market and they tend to develop an effective solution to address it. Startups are often characterized by their high growth potential, innovative business models, and limited resources.
Startups in Pakistan's startup scene has boomed in recent years, with a number of companies raising significant funding and achieving huge success. Today we enlist 10 such successful and ame-chaners startups of Pakistan.
Top 10 Startups of Pakistan
Zameen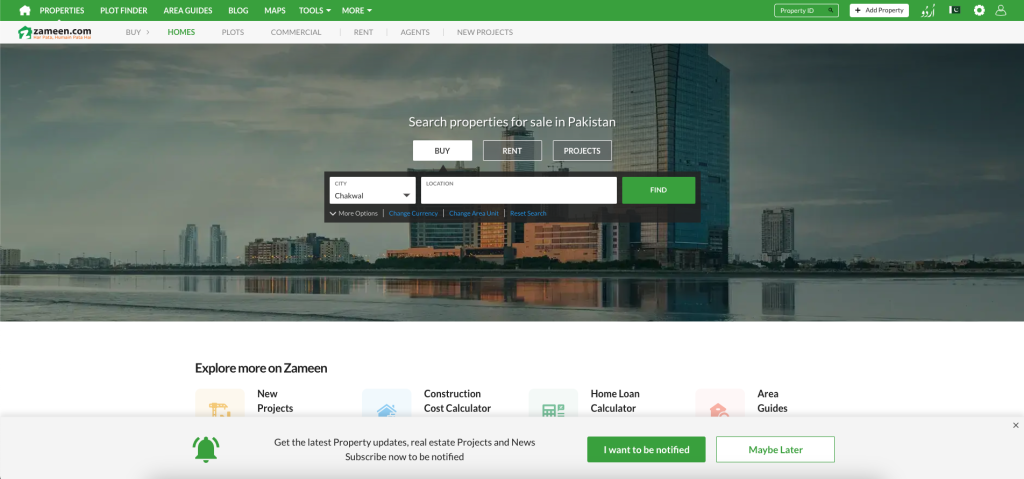 Zameen.com is one of the most innovative and successful startup in the field of real estate. It was Launched in 2006. It was founded by two pakistani entrepreneurs Zameen.com is Pakistan's leading property portal. Its primary mission is to provide a user-friendly online platform that connects property buyers and sellers. It aims to simplify the property search and transaction process in Pakistan. Zameen has played a significant role in digitizing the real estate industry and has become a valuable resource for property buyers and sellers in the country.    
Pakwheels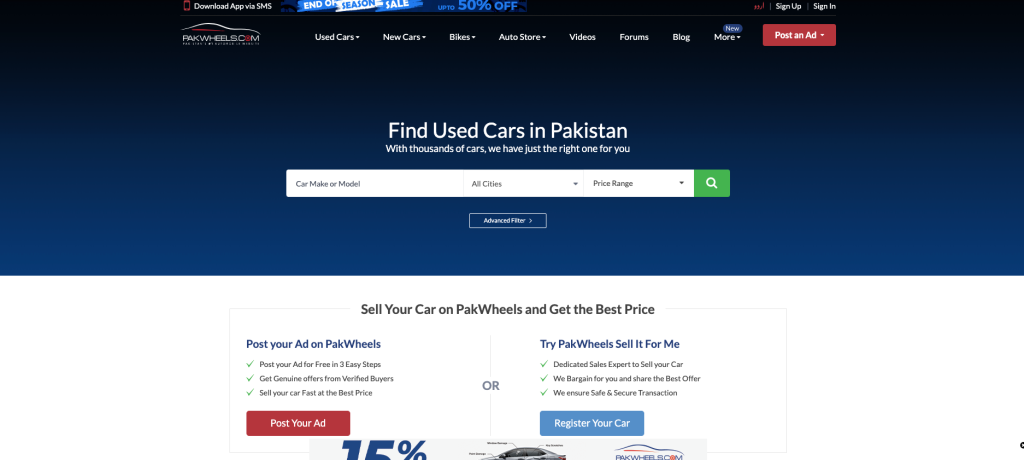 PakWheels is the largest online platform for buying and selling new and used cars, as well as discussing automotive-related topics. It was founded in 2003 by Muhammad Hanif Bhatti. It has a large and engaged community of car enthusiasts.PakWheels also offers a range of other services to car owners, including car reviews, buying and selling guides, and a community forum where users can ask questions and share advice.
Daraz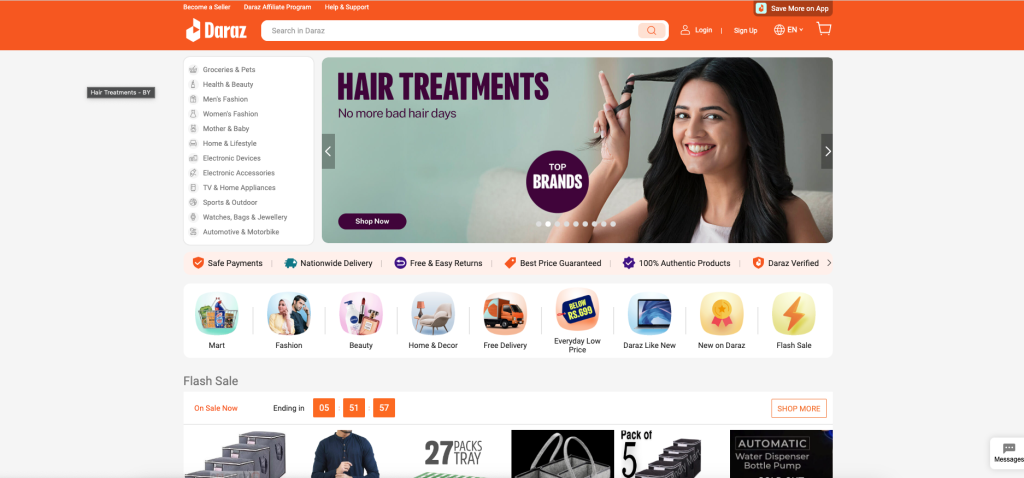 Daraz is Pakistan's largest e-commerce platform, offering a wide range of products, from electronics to fashion. It has grown substantially since its inception in 2012 and has contributed to the growth of the e-commerce industry in Pakistan.Daraz sellers typically offer competitive prices for their products. This is because Daraz has a large number of sellers competing for customers' business.Daraz is a great choice for anyone who wants to shop online in Pakistan. The organization offers a vast variety of services and products at competitive prices, and it provides a convenient and secure shopping experience.
Jazzcash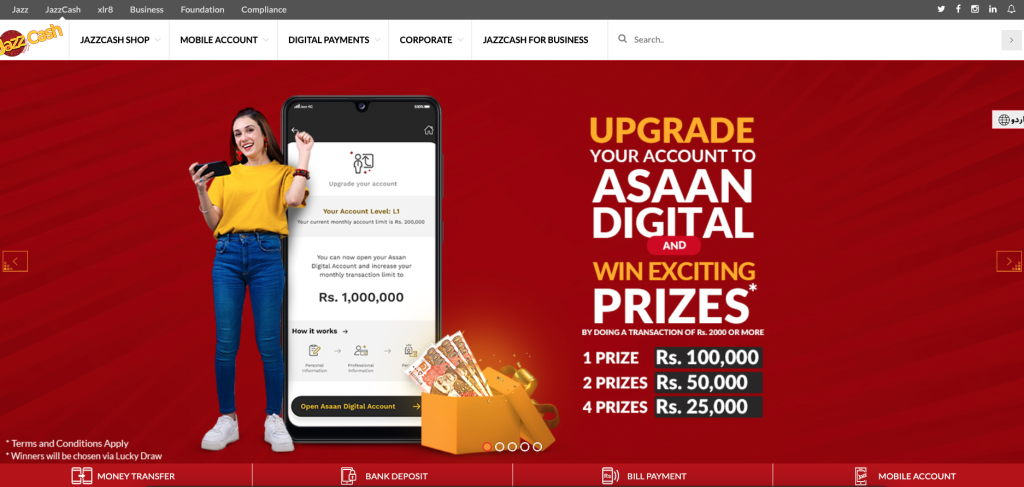 JazzCash is also a wonderful startup in Pakistan JazzCash which was officially launched in 2012, and its journey began as a part of the Mobilink. It offers a wide range of digital financial products and services. JazzCash has had a significant impact on financial inclusion in Pakistan, as it has brought formal financial services to underserved and remote areas.  It has also provided a platform for small businesses to accept digital payments, helping them to grow and expand. JazzCash has enabled millions of people to access financial services, leading to increased economic stability and growth.
Easypaisa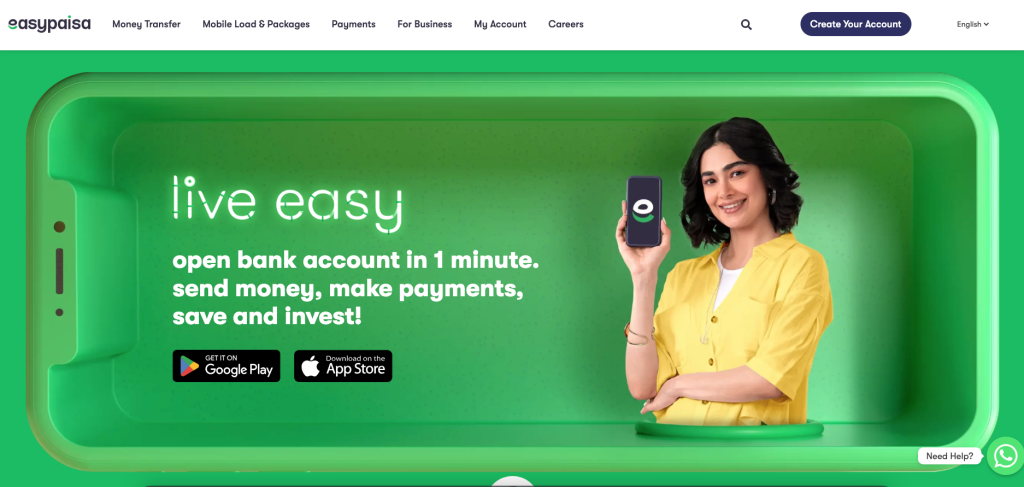 Easypaisa is a fantastic entrepreneuria idea and a mobile app that is designed for multiple financial services through their mobile phones. It has a very easy and catchy UI/UX design which has attracted million of smartphone users in country. The services of easypaisa include 
Money transfer: Easypaisa users can send and receive money to and from other Easypaisa users, as well as to bank accounts and mobile wallets on other networks.

Bill payments: Easypaisa users can pay their utility bills, mobile phone bills, and other bills directly through the app.

Mobile top-up: Easypaisa users can top up their mobile phones with airtime or data bundles.

Shopping: Easypaisa users can make purchases at select online and offline merchants using their Easypaisa balance.

Cash withdrawals: Easypaisa users can withdraw cash from their Easypaisa balance at any Easypaisa agent or ATM.
Cheetay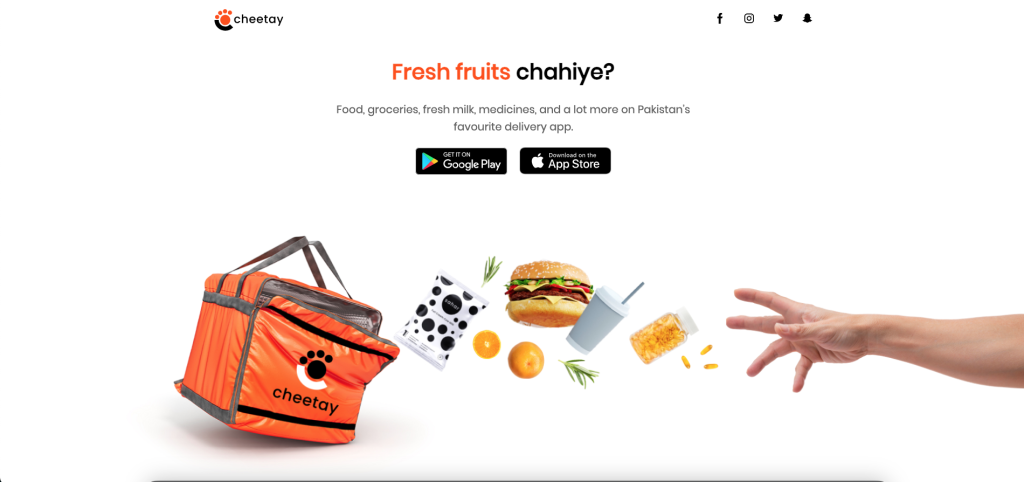 Cheetay is also an innovative and worthwhile startup in Pakistan. It is widely recognized online food delivery and restaurant discovery platform operating in various countries around the world. Cheetay.pk was founded in Lahore, Pakistan, in 2016 by Ahmed Khan, Majid Khan, and Osman Jawed.The entire team of cheetay aims to provide comfortable and affordable online food delivery in major Pakistani cities.It offered a range of services, including food delivery from local restaurants, grocery delivery, and quick commerce, which involves delivering a variety of products and essentials to customers' doorsteps. Cheetay rapidly became popular with customers and has since expanded to other cities in Pakistan. It currently serves over 10 million customers and is one of the most successful startups in the country.
NayaPay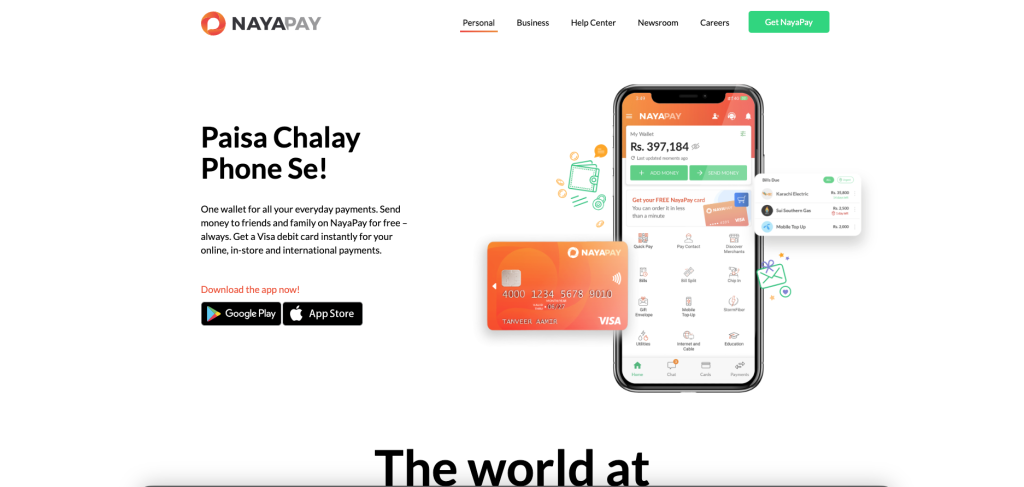 Nayapay is a good initiative and excellent startup in that aims to revolutionaize financial services. It is a digital wallet and payments platform that offers a variety of financial services to consumers and entrepreneurs in Pakistan. It was founded in 2021 by a team of entrepreneurs and investors, and is backed by investors such as MSA Capital and VEF. It operates in a competitive fintech landscape in Pakistan, alongside other players such as JazzCash, EasyPaisa, and a growing number of digital wallet and payment service providers.
NayaPay is a convenient and affordable way for Pakistanis to manage their finances. Nayapay has an amazing and easy to use app on google playstore.This app does not require any documentation to open an account. NayaPay is also accepted across Pakistan, making it a convenient way to pay for goods and services. Some of the important benefits of becoming using Nayapay app are convenience, affordability, security and acceptance.
Bykea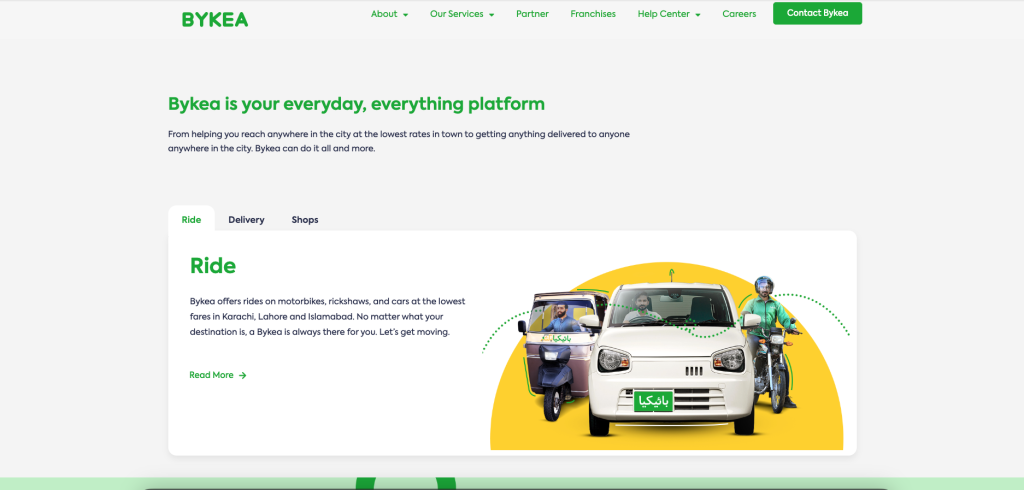 Bykea is also a successful startup in Pakistan with great innovative idea. It is a pakistani startup which was founded in 2016. Bykea strives to provide exceptional services transportation. Its founders are Muneeb Maayr, Ishaq Kothawala, and Rafiq Malik. The Bykea initially started as a motorcycle ride-hailing service but has since diversified its services to include various on-demand solutions. Moreover, Bykea offers a robust delivery service. Users can request pick-up and delivery of various items, including food, groceries, documents, and parcels.
Bykea has expanded its services to cater to a wide range of user needs. These include the delivery of groceries, medicines, and even enabling users to pay utility bills through the app. In short, Bykea is a suitable and affordable option for anyone who is looking for a convenient bike ride around Pakistan.
GrocerApp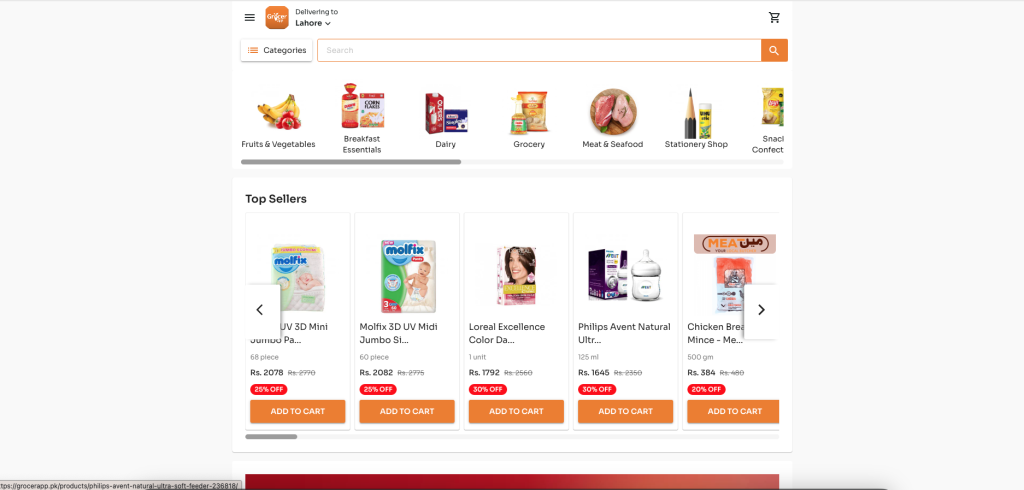 GrocerApp is an an excellent entrepreneurial idea for grocery delivery platform in Pakistan, offering a wide range of fresh and packaged groceries, as well as household essentials. It was founded in 2016 by Ahmad Saeed, Hassaan Sadiq, Rai Bilaland has since become one of the leading online grocery delivery platforms in the country, with over 2 million registered users.Customers can easily search and buy grocery products from the GrocerApp website or app, and choose to have their groceries delivered to their doorstep within a few hours. Besides cash on delivery, GrocerApp also accepts credit cards and debit cards. GrocerApp has played a significant role in the growth of e-commerce in Pakistan. The company has helped to make online grocery shopping more accessible and affordable for Pakistanis, and it has also helped to promote local businesses. GrocerApp has also created jobs and contributed to the Pakistani economy.
Dawaai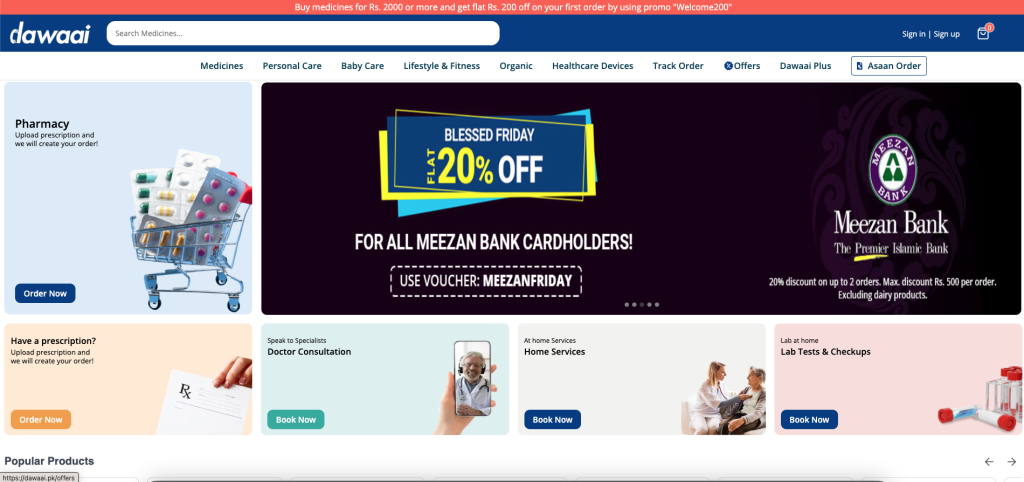 Dawaai is a popular business for health and medicines. Dawaai sells a number of health related products throuh professional website. Dawaai is a profitable business that has created jobs for pharmacists and healthcare professionals. It has also enabled customers to access health information and products easily and affordably.
Dawaai was founded in 2013 in Karachi by Furqan Kidwai. The store offers a wide variety of specialized products including herbal, homeopathic, sexual health products, and medical equipment. There are also blogs about the products that include uses, side effects, warnings, and other information. 
Dawaai has also encouraged customers to be more mindful of their health and has made healthcare more accessible. This has resulted in healthier lifestyles and improved overall health for Pakistani citizens.
Read Also:  List of 10 Best Real Estate Companies in Pakistan 2023
Conclusion
These are few of the unique and outstanding startups founded in Pakistan and captured a huge market within a couple of years. These startups are best examples to follow for the individuals who are passionately interested in entrepreneurship and aim to build a reputable brand in future.