Women have always loved fashion. From the earliest times, they have used clothing to express themselves, to show their status, and to look their best simply. Let's not forget that fashion is fun! After all, why dress like everyone else when you can stand out in something unique and eye-catching?
There are many talented designers in Pakistan who create beautiful and unique clothing for women of all ages and styles. In this blog post, we will take a look at some of the most popular female clothing brands in Pakistan. This will give you a better understanding of the Pakistani fashion industry and the many talented designers who are working in it.
Female Clothing Brands in Pakistan
Pakistan has many female clothing brands that offer a wide range of styles and designs. Here are some of the most popular male clothing brands in Pakistan.
Khaadi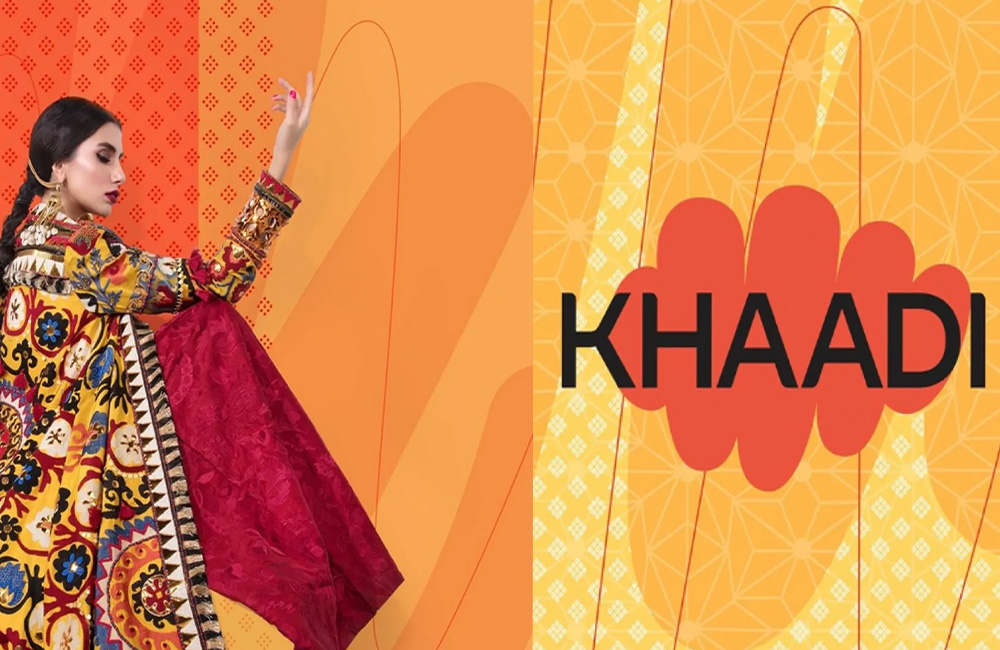 Khaadi is known for its fusion of traditional and contemporary designs and offers a wide range of clothing, including pret wear, unstitched fabrics, and accessories. Khaadi is a famous clothing company that started in 1999. They're known for their special way of making clothes by hand. Khaadi is popular in Pakistan and is considered the top brand there. They have stores in 40 cities worldwide and have won many awards in the fashion world.
Sana Safinaz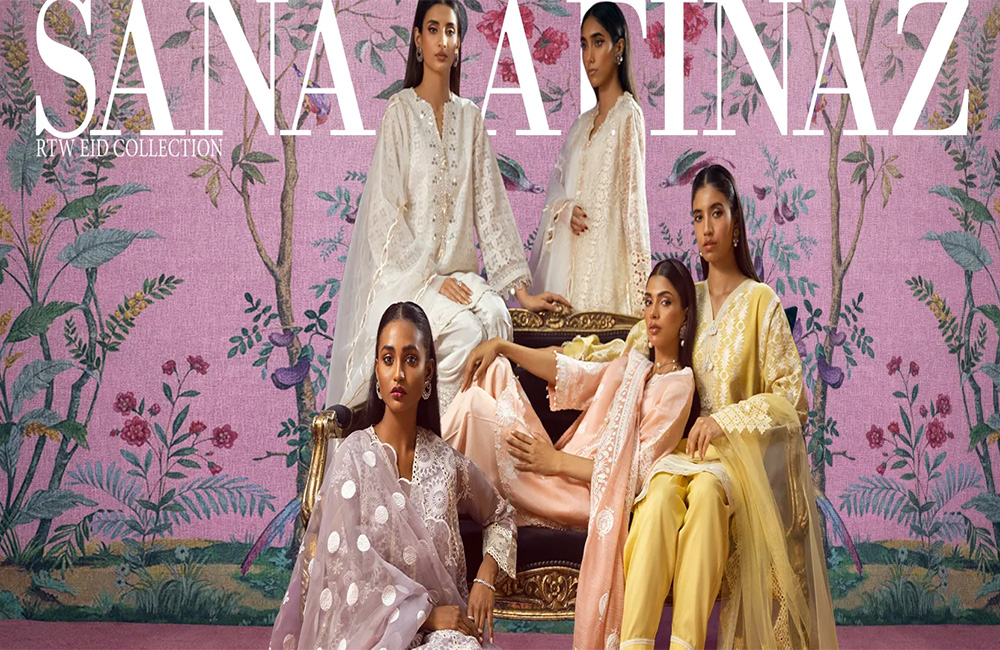 The Sana Safinaz was established in 1989, and its retail chain opened in 2013 across Pakistan. It offers trendy and contemporary unstitched clothes, ready-to-wear clothing of Western and Eastern aesthetics, accessories, and footwear. It is one of the oldest female clothing brands in Pakistan. In addition to the bright colors and fun prints that make the buyer happy, Sana Safinaz's price is enough to make you run to their store.
Maria B.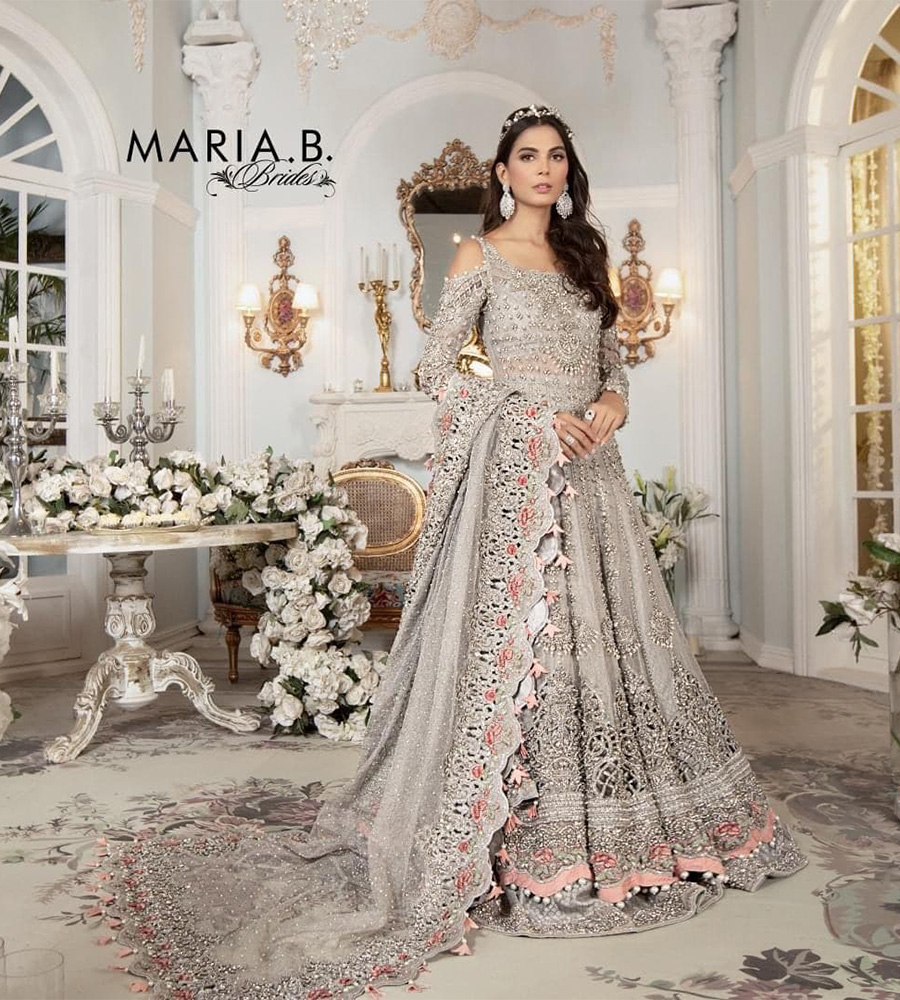 Maria B. is a famous clothing brand that Pakistani women really like. It's the other oldest brand for fancy wedding clothes. They make special and beautiful designs on high-quality fabric. Maria B. creates new embroidered dresses for different times of the year and celebrations. People are always amazed by their gorgeous outfits with pretty decorations and rich colors.
Gul Ahmad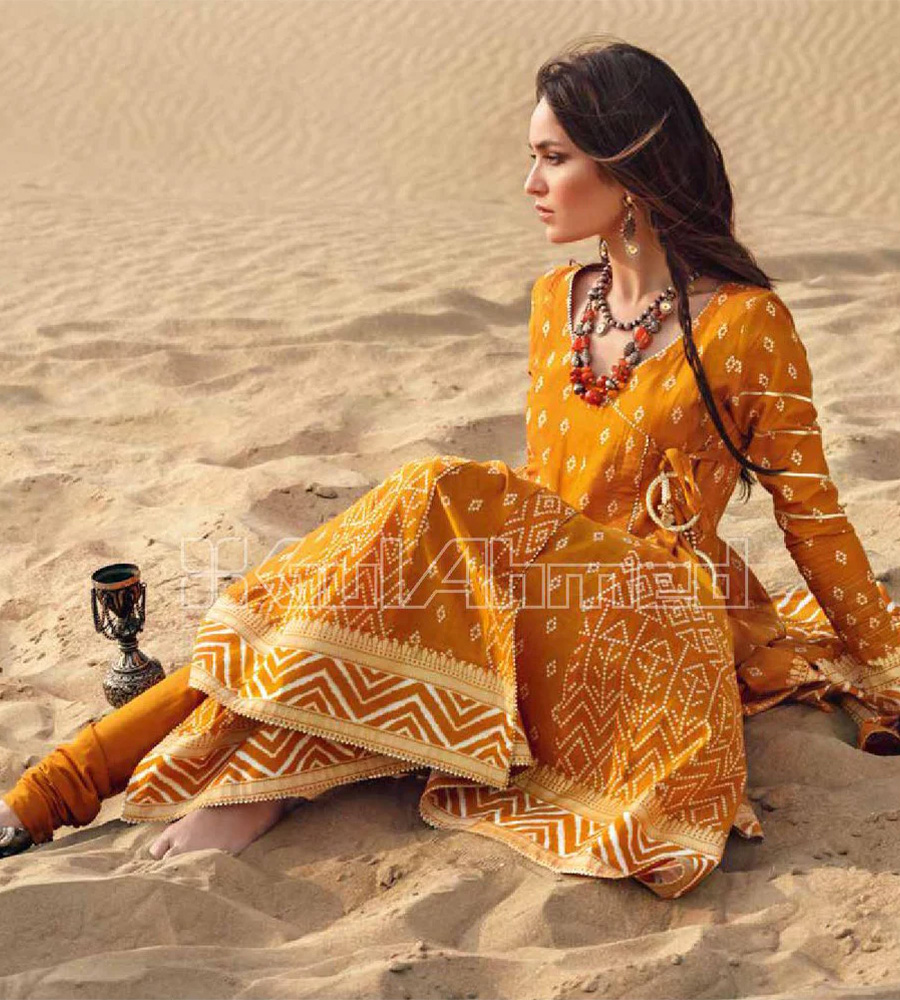 Gul Ahmad is a textile company that was founded in 1953. The collection of the company is exported all over the world. The company is able to produce a wide variety of items with unique prints, including lawn, silk, cotton, khaddar, and cambric. It gains its popularity in high-quality stuff due to a wide variety of services. Gul Ahmed has also introduced a number of new trends over the years, including high-class PRET wear, Chiffon, Latha for men, Digital-print Kurtis, Accessories (shoes and handbags), and Home Items (bedding, cushions, and bath items). 
Nishat linen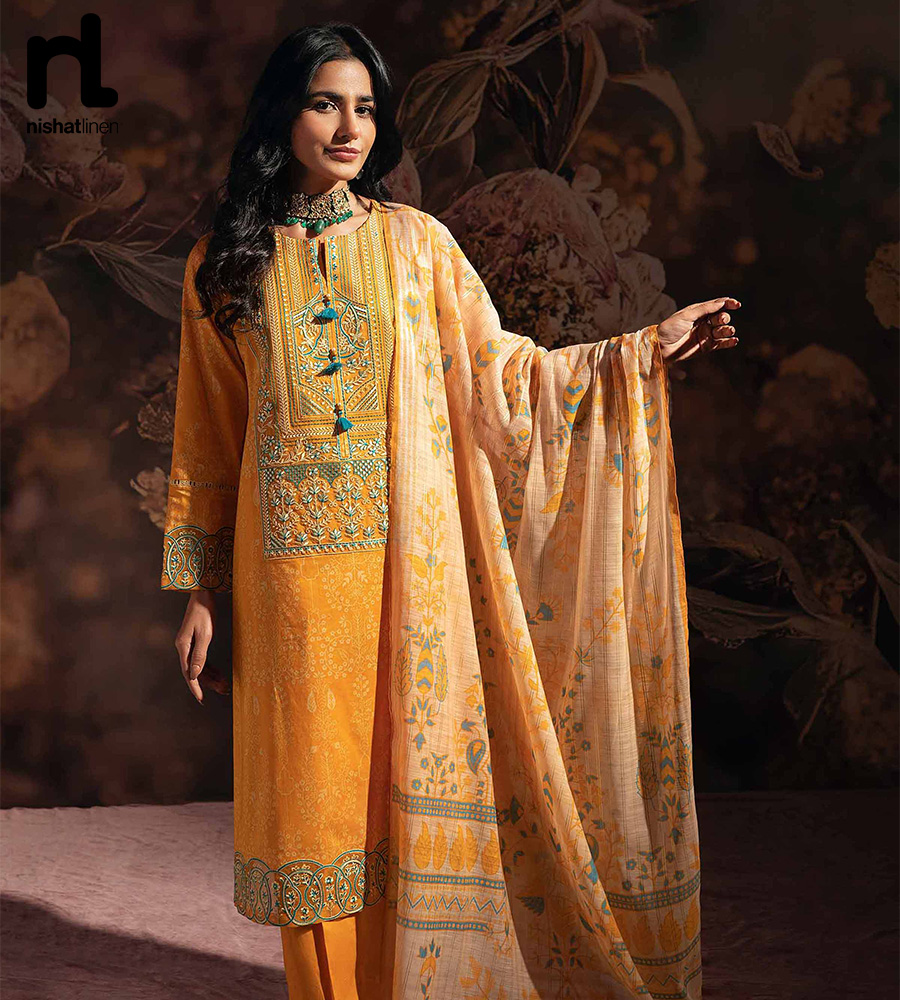 The vibrant prints and affordable options of Nishat Linen make it one of the most popular linen brands. Through a varied product range, Nishat Linen has satisfied the needs of customers, resulting in a wide range of products as well as a pleasing retail experience. 
They offer Stitched and unstitched collections for both women and men.
Nishat Linen's women's clothing collection includes the following items;
Ready-to-wear dresses

Western wear dresses

Accessories

Jewelry

Bags

Footwear
Sapphire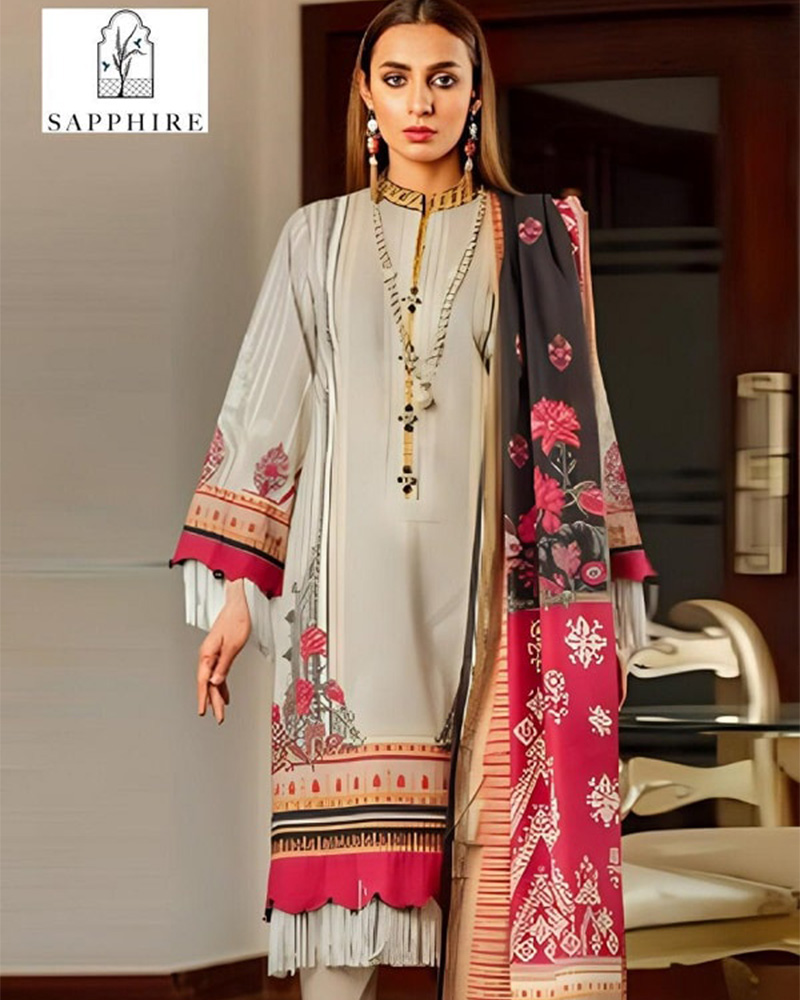 Sapphire was established in 2014, and since then, it has become very popular for the unique prints that it offers. In the high-street space, Sapphire has succeeded in combining pure fabric with prodigious designs, resulting in designer wear that is comfortable and chic enough to wear to a variety of events in style. Sapphire combines an unprecedented design aesthetic with 100% pure fabric to create designer wear at an affordable price.
Ethnic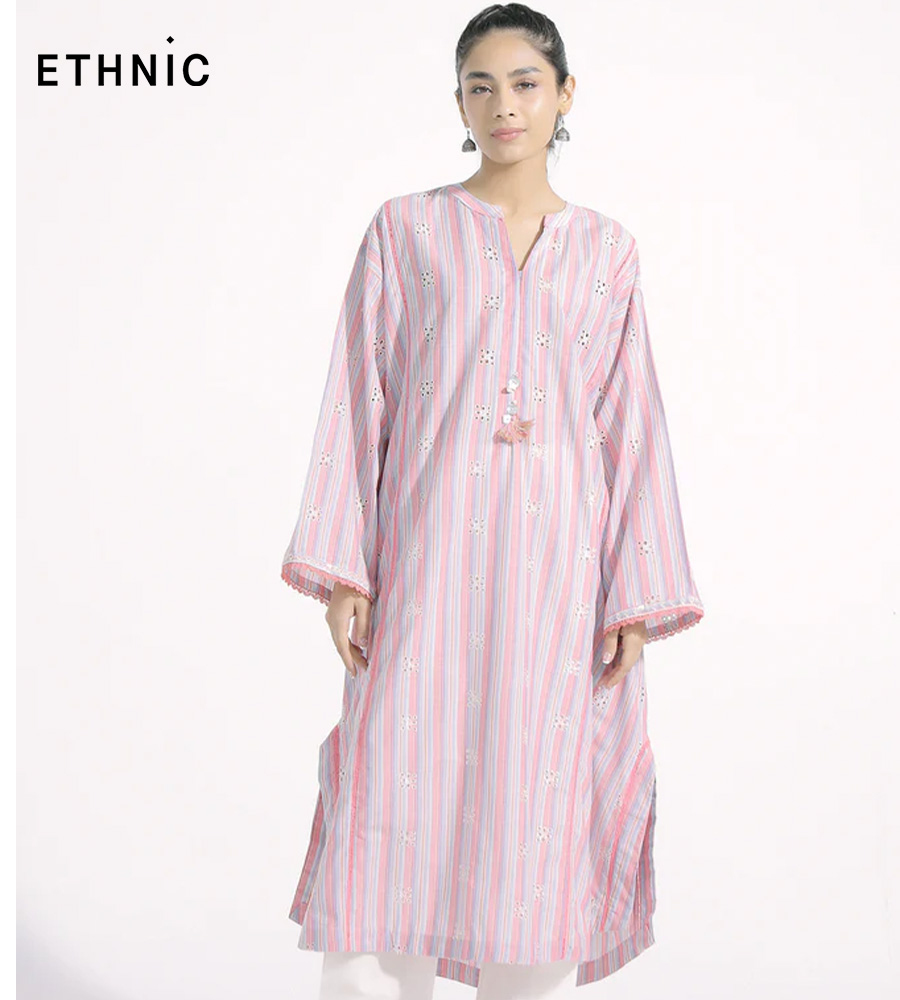 Ethnic is a famous Pakistani clothing brand that was established in 2013. It offers a wide variety of aesthetically appealing women's and kid's wear. The brand has a growing chain of 38 stores all over Pakistan. Ethnic continues to provide various product lines, including contemporary women's pret, traditionally rich, unstitched, strikingly chic kids wear for girls, along with style statement footwear and aromatic fragrances. Ethnic clothing is known for its high quality and stylish designs. It is a popular choice for both women and children.
Limelight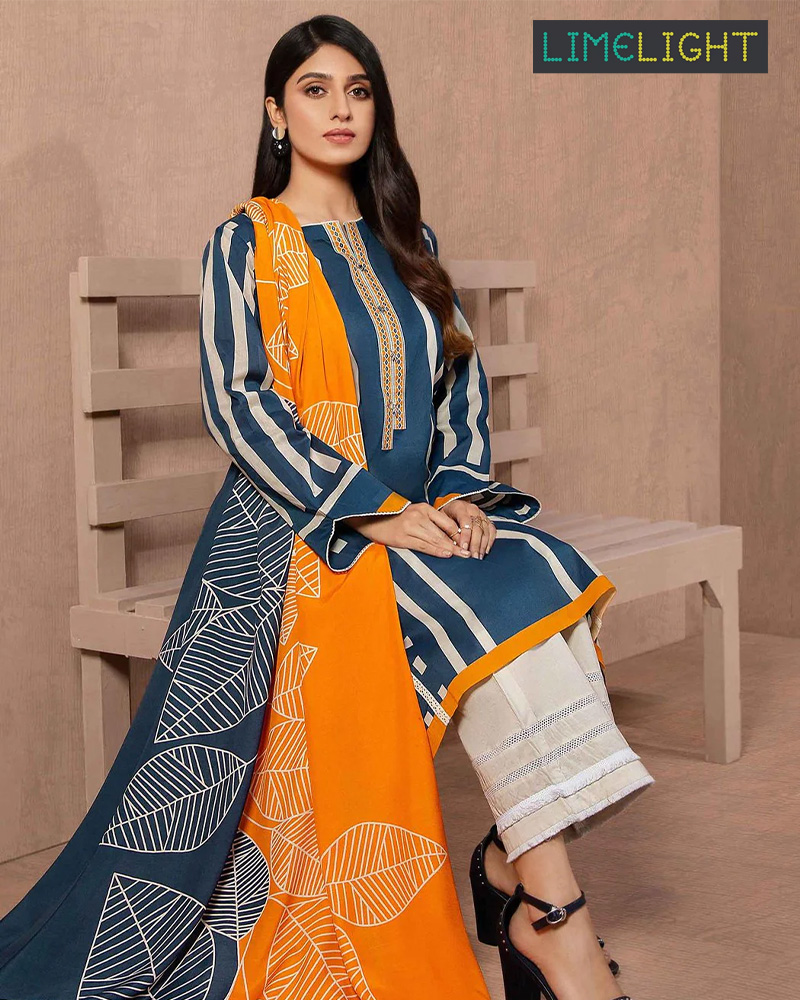 Limelight is a Pakistani clothing brand that was founded in 2010. It has gained a huge success, with over 50 stores in all major cities of Pakistan. The brand offers a wide range of stitched and unstitched clothing. It is known for its stylish and affordable clothing, which has made it a popular choice for women of all ages. In addition to its clothing line, Limelight also offers a variety of other products, such as bags, wallets, wraps, bottoms, sleepwear, jewelry, and accessories. 
Zellbury
Pakistani clothing brand Zellbury offers clothing for women, men, and children. Known for its trendy and fashionable designs, it caters to the modern Pakistani consumer. The company offers ethnic wear, western wear, fusion wear, and accessories such as shoes, bags, and jewelry. 
Alkaram Studio
Al Karam Studio offers a variety of wonderful styles and fancy collections that make every woman look beautiful with lots of vibrant colours. They have a special collection called Mack for young people, with various cool styles and fun colours. They have a creative idea where they make their customers' dreams and goals come true.
Bonanza Satrangi
For more than 40 years, Bonanza Satrangi has been known for its great fabric and high quality. They have beautiful and attractive creations that make you look stunning. Their summer collection for women is well-known, especially the lawn collection. Pakistani women really like their pretty designs. They have stylish peplums and lovely designs in their cambric collection, and people tend to really like their new releases.
J. Junaid Jamshed
Junaid Jamshed is a clothing brand that was established in 2002. Throughout Southeast Asia, it quickly became one of the most recognizable clothing brands. J. sells all types of collections in its outlets for both men and women. The company has outlets in all cities of Pakistan and in all countries where Pakistanis live. It is also available for purchase online through its official website.
Generation
In 1983, Nosheen and Saad introduced their own clothing store and called it Generations. People liked them a lot, and they became really famous quickly. They always have the newest and most stylish designs. Their stores have lots of clothes, both fancy and everyday ones, all ready to wear.
Zeen
Zeen is another well-known clothing brand in Pakistan that offers a beautiful selection of colours and prints. Clothing there is deeply woven into the culture of Pakistan, and fabric quality is excellent. Zeen always manages to impress visitors with a wide variety of grand and intricate designs. 
Beechtree
Beechtree is doing really well in Pakistan's clothing market because they offer stylish clothes at prices that are good for the market. The special things about this brand are that they use high-quality fabric, make really unique designs, and have clothes made by designers. Whether you're young or old, and whether you like traditional or Western-style clothes.
Sapphire
Sapphire is a popular clothing brand from Pakistan that's known for its wide variety of ready-to-wear dresses and fabrics that you can stitch, suitable for all types of events. They're really good at making different kinds of clothes, from casual to fancy.
Orient
Orient cloth is a modern brand that is quite new but really understands Pakistani culture. Every season, they come up with new and unique prints that show the important aspects of Pakistani culture using bright colors and geometric designs. Because of this, Orient has become very well-known and is now one of the most popular clothing brands in Pakistan.
Asim Jofa
If you're looking for dresses to wear during the day or for special occasions, Asim Jofa is a great option. They have a bunch of different things you might like, such as party dresses, fancy clothes, silk tunics, scarves, fabric you can stitch, shoes, bags, coats, Western-style clothes like dresses, shirts, and pants, jewelry, and even things you can wear at home.
Ego
Next up, we have Ego, a fashion brand that creates high-quality kurtis and tops for stylish women. These women are known for their great fashion sense. If you're looking for a store that sells tops with amazing and impressive designs, Ego is the place to go.
Mushq
Mushq is known for creating gorgeous clothes that women love. They have a collection of elegant outfits with a traditional and feminine touch. Their designs are very detailed, and they use traditional embroidery. People really admire their sophisticated and beautiful creations.
Diners
Diners, a famous lawn brand in Pakistan, is well-known for its men's, women's, and kids' clothing collections, all available in one place. It's been around for many years and is not just popular in Pakistan but also recognized globally. They use very durable materials for their clothes, and you can buy them either in their physical stores or online.
Agha Noor
Agha Noor started in 2011. They have many teams working in different countries. What makes this brand special is that it brings out fresh and unique styles every season.
ChenOne
ChenOne started its first store in 1997. Their main office is in Islamabad. ChenOne is known for its special designs. It also sells bedsheets and pillows. They have also opened many stores in other countries like UAE, Ajman, and more.
So Kamal
So Kamal is a clothing brand established in 2012. It sells traditional clothes from the eastern part of the world. They make excellent products and offer them at affordable prices. They have more than 25 stores in different cities like Lahore, Islamabad, Multan, and others.
Edenrobe
Edenrobe is a well-known name connected with both tradition and modernity. Right from the beginning, the brand has been known for making clothes that people admire and can afford. They offer a unique style that's in fashion, good quality, and value for money. This company has brought big changes to Pakistan's clothing and retail market. We're really good at offering a wide range of choices and making sure our products are top-notch. We've done so well that we now have over 70 stores in the main cities all over Pakistan.
Related Blogs:
5 Famous Shopping Malls in Islamabad